UK Information, News, TV, Weather, Travel, Shopping...
This is what they call 'the best tv guide in the world' and with good reason. You can customise it to your own satisfaction. They will even send you SMS or e-mail reminders when your favourite programmes start. The downside is that there is a small subscription side, but if you recommend it to your friends the free trial period is extended by 60 days each time.



This is a direct link to the BBC's what's on UK TV & radio page. It also includes what's on BBC radio.
This is ITV's programme guide, but also gives you details of what's on Freeview, Sky and cable too.
This site give you the ability to search for Freeview, Sky and cable TV. You can also choose by your region.
---
Entertainment News and Views : OnTheBox.com Blog
tv guide - tv listings - tv online
Godzilla
by admin
10 Dec 2013 at 6:34pm
An epic rebirth to Toho's iconic Godzilla, this spectacular adventure will pit the world's most famous monster against
malevolent creatures who, bolstered by humanity's scientific arrogance, threaten our very existence.
Godzilla will star Aaron Taylor-Johnson ("Kick-Ass"), Oscar nominee Ken Watanabe ("The Last Samurai," "Inception"), Elizabeth Olsen ("Martha Marcy May Marlene"), Oscar winner Juliette Binoche ("The English Patient," "Cosmopolis"), and Sally Hawkins ("Blue Jasmine"), with Oscar nominee David Strathairn ("Good Night, and Good Luck.," "The Bourne Legacy") and Bryan Cranston ("Argo," TV's "Breaking Bad")
Godzilla is out in May 2014
300: Rise of an Empire
by admin
9 Dec 2013 at 6:37pm
Based on Frank Miller's latest graphic novel Xerxes, and told in the breathtaking visual style of the blockbuster "300," this new chapter of the epic saga takes the action to a fresh battlefield—on the sea—as Greek general Themistokles attempts to unite all of Greece by leading the charge that will change the course of the war.
"300: Rise of an Empire" pits Themistokles against the massive invading Persian forces led by mortal-turned-god Xerxes, and Artemisia, vengeful commander of the Persian navy.
The action adventure stars Sullivan Stapleton ("Gangster Squad") as Themistokles and Eva Green ("Dark Shadows," "Casino Royale") as Artemisia. Lena Headey reprises her starring role from "300" as the Spartan Queen, Gorgo; Hans Matheson ("Clash of the Titans") stars as Aeskylos; David Wenham returns as Dilios, and Rodrigo Santoro stars again as the Persian King, Xerxes.
300: Rise of an Empire is released in cinemas & IMAX on March 7th 2014
Pompeii
by admin
9 Dec 2013 at 6:18pm
Set against the backdrop of the devastating eruption of Mount Vesuvius in 79 A.D., POMPEII 3D is the epic story of Milo (Kit Harington – Game of Thrones), a young slave-turned-gladiator who must fight to save Cassia (Emily Browning – Sucker Punch), the woman he loves, from the clutches of a corrupt Roman senator (Kiefer Sutherland – 24) before the city is destroyed.
Pompeii will be coming to UK cinemas in 2014
The Alternative Cult Christmas Classics
by admin
9 Dec 2013 at 1:19pm
The Ten Christmas Films You Never Knew You Needed To Watch
Christmas is well and truly coming, and for most that means one thing: movie marathons and brandysoaked fights over the remote control. Faced with a seemingly unstoppable barrage of Christmas movies, it's sometimes difficult to navigate our way through the flurry of Michaelmas movies and find something for the whole family. A group showing of Love Actually has become as ingrained a part of the festivities as cutting the turkey, but inevitably there will be occasions during the holiday when we want something different – perhaps the renegade thrills of Die Hard or Lethal Weapon, or the subversive smarts of Elf and Bad Santa. Or perhaps, for the truly intrepid explorer of the genre, something truly anarchic may be in order.
Welcome to the world of the Alternative Cult Christmas Classic. Off-the-wall gems in which professional wrestlers wear Santa outfits; puppets take on Charles Dickens, and red shirt stains are often something a little more sinister than spilt mulled wine. Forget It's A Wonderful Life, can anyone say they truly understand the message of Christmas until they've seen comedy-caper Santa With Muscles? Running this month on both Sony TV and Sony Movie Channel, Hulk Hogan plays an evil self-made millionaire (from flogging his muscle-building protein supplements naturally) who wakes up one day believing that he is Father Christmas himself. Sporting Santa's trademark hat and less familiar red tank-top, Good Saint Nick is packing some serious guns.
And in fact, the weapon-wielding gift-giver is actually a common trope of this particular subgenre. Vengeful Santas can be seen in the Silent Night, Deadly Night; Black Christmas; and the pun-tastic Santa's Slay, delivering more than mere lumps of coal to those who have made their Naughty Lists.
Comedy-wise, we've also seen hilarious duo Harold and Kumar enjoy their very own White (Castle)Christmas in one of the more improbable 3D films of recent times, while the Michael Caine-starring Muppets Christmas Carol arguably improves on the literary classic it's based on. And as the latter film proves, award-winning acting talent (knights of the realm included) are not afraid to put their considerable skills towards the cult Christmas classic: Bill Murray; Kevin Spacey; Ben Affleck and countless others have brought festive cheer to television boxes around the world.
Let's use our lists to wish for many more (Vin Diesel in XXX-Mas? Russell Crowe and Russell Brand in Santa With Russells?). Come all ye faithful and enjoy an Alternative Cult Christmas Classic this winter. And to celebrate a genre that is all killer, no stocking filler, we present the 10 Christmas Films You Never Knew You Needed To Watch…
Silent Night, Deadly Night
Children, cover your eyes! Offended parents famously picketed this slasher film when it was released in 1984 because it portrays Billy (Robert Brian Wilson) as a toy-store Santa Claus who goes on a rampage and axes people to death while still in his Santa garb. Four sequels prove that this truly has become a Cult Christmas Classic.
The Elf That Didn't Believe
In what could easily act as the prequel to popular movie classic Elf, this cult favourite tells the story of Elmer, one of Santa's elves that sadly doesn't believe in Christmas. When he flees from the North Pole, he is taken in by an orphanage and does everything in his power to become a regular little boy. Will Ferrell eat your heart out.
Jingle All The Way
Playing on the themes of every modern day Christmas, Jingle All The Way paints Christmas as a time for rampant commercialism, cringe worthy sentiment, and good, old-fashioned greed. And with Arnie at the helm with his a-little-too-late-to-laugh comic timing, this classic has managed to find its way into stocking fillers around the world.
Santa With Muscles
'Watch out, he's got a Candy Cane!' With a cast including WWE favourite Hulk Hogan and a fresh-faced 12 year old Mila Kunis, what's not to love about this forgotten festive treat? Released in 1996, this comedy tells the story of a scrooge-like health food guru named Blake (played by the acclaimed Hulk Hogan) who winds up on the run from the cops when a paintball session goes wildly awry. Disguising himself as a Mall Santa, a blow to the head leaves him with amnesia — and thanks to an "elf" who can use some money, he is subsequently convinced that he's the real Santa.
Santa's Slay
Bored of the same old happy Saint Nick? Maybe a black comedy Christmas horror is more your type of film. Santa's Slay stars former professional wrestler Bill Goldberg (a trend might be emerging here…) who plays the devil's son who lost a wager with an angel and is forced to spend 1000 years playing Santa. But when the wager is up, good old Santa isn't so joyful anymore, and he decides to make up for lost time by starting on a killing spree.
Scrooged
The 1988 adaptation from Charles Dickens' film presents a modern twist on the tale. The meanest and most depraved man on earth, Frank Cross, will stoop to new levels to increase his network's ratings as the US TV station plan a live adaptation of Dickens' Christmas Carol. With the help of the ghosts of Christmas past, present and future, Frank realizes he must change. A genuine classic.
In Bed With Santa
Every Christmas party needs a good family argument, and with In Bed With Santa they are guaranteed exactly that. In what has to be one of the worst ideas in Christmas party planning history, Swedish house wife Sara decides to celebrate the Christmas season by inviting round her three ex-husbands and their families. But as the booze kicks in, families start fighting, and secrets come to the fore.
The Muppet's Christmas Carol
Michael Caine and a bunch of puppets do Charles Dickens' A Christmas Carol: everything we need for a perfect winter warmer. All your favourite fuzzy puppets are involved in this Christmas tale as the grouchy Ebenezer Scrooge taking a visit to the Ghosts of Christmas Past, Present, and future. After visiting his sorrowful past, hate-filled present and doomed future, he turns over a new leaf and becomes the most generous person in town right in time for Christmas.
The Ref
For every film that holds Christmas up as a time for twinkly fireside sentimentality, there is another that is all too eager to present it as a rusty barometer with which to gauge all that is wrong in our lives. The Ref (1994) is a perfect example, in which burglar Denis 'Yo-Ho-Ho!' Leary forces bickering yuppies Judy Davis and Kevin Spacey to enjoy the festive season. At gunpoint. Sometimes that's what it takes…
Jack Frost
Children and adults alike hope for a "white Christmas", so they can build a snowman and frolic in a
Winter Wonderland. When singer Jack Frost unexpectedly dies in a car accident, his son Charlie becomes a very sad young man. But with all Christmas miracles, there's a twist – when Jack returns as a snowman! Perhaps the appeal of Jack Frost is that some of us still secretly wish that we will wake up and find that our snowman has magically come alive too. Undeniably slightly sinister too.
MST3K Santa Claus Conquers The Martians
If you don't know this holiday classic, all you have to know is that involves Santa, a group of kids, Mars, robots, Pia Zadora and stock footage that was also used in the opening credits of "Dr. Strangelove." Bonkers. Word of warning: you will start singing the soundtrack in the presence of others. About as far from Love Actually as you could possibly get…
Watch The Elf Who Didn't Believe and Santa With Muscles on Sony Movie Channel and Sony Entertainment Television throughout December
The Amazing Spider-Man 2: First pictures
by admin
5 Dec 2013 at 4:03pm
We've always known that Spider-Man's most important battle has been within himself: the struggle between the ordinary obligations of Peter Parker and the extraordinary responsibilities of Spider-Man. But in The Amazing Spider-Man 2, Peter Parker finds that a greater conflict lies ahead.
Here's a sneak-peek at what you can expect in April 2014:
The Amazing Spider-Man 2
by admin
5 Dec 2013 at 3:58pm
It's great to be Spider-Man (Andrew Garfield). For Peter Parker, there's no feeling quite like swinging between skyscrapers, embracing being the hero, and spending a little time with Gwen (Emma Stone).
But being Spider-Man comes at a price: only Spider-Man can protect his fellow New Yorkers from the formidable villains that threaten the city. With the emergence of Electro (Jamie Foxx), Peter must confront a foe far more powerful than he. And as his old friend, Harry Osborn (Dane DeHaan), returns, Peter comes to realize that all of his enemies have one thing in common: OsCorp.
We've always known that Spider-Man's most important battle has been within himself: the struggle between the ordinary obligations of Peter Parker and the extraordinary responsibilities of Spider-Man. But in The Amazing Spider-Man 2, Peter Parker finds that a greater conflict lies ahead…
Alpha Papa
by Freya Riddel
2 Dec 2013 at 9:54am
The average broadcasting personality might struggle to revive their career after accidentally shooting a man on live television; not Alan Partridge. He has re-established himself as resident D-jock of the North Norfolk Digital Radio station, delivering radio of a quality that is fast-diminishing; playing belter after belter, pausing only to challenge his viewers to address some of the most pertinent of social questions: "have you ever met a genuinely clever bus driver?" or "which is the worst monger: fish, iron, rumour or war?".
Alpha Papa is a high octane thriller that unfolds at colossal velocity. The Norwich-based station is undergoing a conglomerate take-over and rebranding, to become 'shape: the way you want it to be'. Unfortunately, it is not the shape Pat, the sleepy-slot DJ, wants it to be. After a rapid series of events (largely perpetrated by Alan himself), Partridge becomes the mediator of a siege at the hands of the mentalist, Pat (Colm Meaney). This therefore accounts for the title of the film: Alpha Papa represents Alan Partridge in the phonetic alphabet, and is a bit like 'top daddy'.
The transition of Alan Partridge, a man who now seems more real than Steve Coogan himself, from the down-at-heel television series to a silver screen action-thriller was never going to be easy, and I imagine many a Partridge fan had concerns. After all, this follows a number of series where the humour derives from the mundane, slow-paced, social-ineptitude of a failing man; where belly laughs are prompted by over-heated apple turnovers, and a recurring dry-skin problem.
Despite the heavy kissing and guns, the film succeeds in retaining its claustrophobic locality; rather than planting his character in a foreign land, the writers (Rob Gibbons, Steve Coogan, Armando Iannucci, Neil Gibbons and Peter Byanham) allow Alan to remain in Norwich, and face up to an unbalanced Irish man instead (although it does seem that a take on 'Banged up Abroad' would offer fertile ground for a sequel). There is a blur between actor and character, and a difficulty to dissociate the two. Alan is such a believable persona that it becomes quite plausible that he is starring as himself in a film. And in seeing it as such, it is easy to forgive its discrepancy from the previous series, and to understand the incongruous glamour of a siege with a soft leather cardigan. This is exactly the kind of film Alan would make.
The film reaffirms Alan's character: he is a man of ugly traits, and politically incorrect opinions, but his arrogance is self-conscious and he is driven by desperate and nervous self-preservation; and even with his sociopathic blunders, there is still room for empathy. He represents the worst in all of us, but he is not unlikeable. In Alpha Papa, the writers develop his character, he is not unaffected by changing times, and he even demonstrates a growing acceptance of social trends when he instructs his sidekick Simon to "Never criticise Muslims. Only Christians and Jews a little bit."
There are references to details and events from previous series which Partridge fans will appreciate (athletes foot and a run-in with a car-wash feature among others), and characters from the series remain to offer contextual grounding to Alan's story (indeed, for a woman who couldn't present a cat, Lynn (Felicity Montagu) enjoys her own brief moment of glory). This is not to say however that it should not be enjoyed by those less well-versed in Partridge-isms; the opening credits alone will justify the DVD purchase. It also has a cracking soundtrack, so even if the story fails to impress it could perhaps be used as an upbeat dinner party playlist.
The DVD itself has some enjoyable extras, with an ample reel of bloopers and deleted scenes, and having this film at your disposable to watch again allows you to enjoy (and log for later quoting) the many moments that may have slipped past in the excitement of seeing it on a big screen with three litres of fizzy pop swilling around your bladder. In brief: this film is ruddy brilliant.
Alpha Papa is out now
The Heat
by Nikki Bonnett
29 Nov 2013 at 2:55pm
She's currently wowing audiences with her turn in Alfonso Cuarón's sci-fi Gravity, but Sandra Bullock has by no means left comedy acting behind. In The Heat, from Bridesmaids director Paul Feig, the actress proves she's capable of delivering both first-rate comedic and dramatic performances.
In this Boston-set buddy cop flick, Bullock plays uptight, by-the-book FBI agent Sarah Ashburn, who's paired with the brash, foul-mouthed detective Shannon Mullins (Melissa McCarthy) in a mission to take down a big-time drug kingpin. It's a basic premise, and one that's hardly groundbreaking. The initial hostility between the pair, the inevitable drunken bonding and the action-packed finale in which the couple join forces are all there. However, it's also a film that's aware of what it is, and isn't afraid to focus simply on being really, really funny.
Making a film to rival his side-splitting Bridesmaids was always going to be a difficult task for Feig, but The Heat is a worthy follow-up. While it may lack as many memorable scenes as the Kristen Wiig-penned smash hit (no one will forget this gross-out moment in a hurry), Katie Dippold's script is packed with witticisms, many of which touch on the always-contentious issue of sexism in the workplace. 'Hard to believe she's single,' a male colleague quips sarcastically after Ashburn makes an example of him in an early scene, for instance. There's also a hefty dose of slapstick comedy – a sequence in which the pair go undercover in a trashy club and utterly humiliate themselves on the dance floor provides some of the film's biggest guffaws.
Despite the sharp script, the film wouldn't be nearly as enjoyable without the terrific screen presence of Bullock and McCarthy. Sure, Bullock's had her fair share of dodgy comic roles over the years (Miss Congeniality, anyone?), but she's a delight to watch as the straight-laced Ashburn, super-skilled but excruciatingly awkward.
It's hard to star opposite Melissa McCarthy in rip-roaring form without being somewhat overshadowed, however, and that's definitely the case here. Whether she's attacking drug dealers with watermelons or searching her boss's office for his 'little girl balls', her wild-haired, curse-spouting Detective Mullins steals almost every scene. Together, they're the ultimate odd couple, complimenting eachother's eccentricities perfectly and impossible not to root for. And it's clear that Bullock and McCarthy relished each second of their on-screen partnership.
A tired storyline with a predictable outcome? Certainly. A film that'll have you laughing all the way through? Absolutely.
The Heat is out on DVD and Blu-Ray now
Inside Llewyn Davis
by admin
29 Nov 2013 at 2:28pm
Inside Llewyn Davis follows a week in the life of a young folk singer as he navigates the Greenwich Village folk scene of 1961. Llewyn Davis (Oscar Isaac) is at a crossroads. Guitar in tow, huddled against the unforgiving New York winter, he is struggling to make it as a musician against seemingly insurmountable obstacles, some of them of his own making.
Living at the mercy of both friends and strangers, scaring up what work he can find, Llewyn's misadventures take him from the basket houses of the Village to an empty Chicago club, on an odyssey to audition for music mogul Bud Grossman, and back again.
Brimming with music performed by Isaac, Justin Timberlake and Carey Mulligan (as Llewyns married Village friends), as well as Marcus Mumford and Punch Brothers, Inside Llewyn Davis, in the tradition of O Brother, Where Art Thou?, is infused with the transportive sound of another time and place.
An epic on an intimate scale, it represents the Coen Brothers fourth collaboration with Oscar and Grammy Award-winning music producer T Bone Burnett.
Inside Llewyn Davis is released in cinemas on January 24th 2014.
Jeune et Jolie (Young and Beautiful)
by Nick Arthur
29 Nov 2013 at 10:14am
If the cover art (see above) of Marine Vacth's Isabelle her naked body barely covered by the sheets, makes you want to pay to see a film about teenage nudity, you won't be disappointed Jeune et Jolie. Francois Ozon's 35th film is a softcore tribute to a certain type of middle-aged male's fantasy about prostitution. It charts the decline (or ascent if you see such behaviour as empowering) of Isabelle from impatiently virginal teen on summer holiday with her parents through the grand tour she takes of Parisian punters to an unsatisfactory ending for both viewer and cast.
In one of Jeune et Jolie's first scenes, we see Isabelle reading Pierre Laclos' Les Liaisons Dangereuses on the train. This brief shot of a seemingly precocious teen is an adequate synopsis of what Ozon conceives of the next hour and a half.
Les Liaisons Dangereuses is about two ex-lovers and rivals who turn sex into a cruel game and use it as a weapon to humiliate and degrade. To some it was an articulate indictment of French decadence and a prelude to the regicide that led to the first republic. To others, it was just another C+, some-positives-but-could-do-better, piece of vaguely amoral fiction. Jeune et Jolie is very much the latter.
It's easy to tell that Vacth is a former model. Unlike the social-media duckfaces, she pouts with the verisimilitudinous sincerity of an old pro. Something which, as a cursory glance through the high-fashion literature will tell you, extends to two looks: moody and seductive. The film does have some variations on those two themes; occasional diversions into indignant/moody or naïve/seductive, but it's still very much a gateway role. Something which is intended to take her from sample-size statue to engaging actress; a title she is some way from attaining. The role doesn't require much more than nudity and a pretty face from its lead and Vacth is clearly more than capable of both.
There will be a divide when the cumulative marks for Jeune et Jolie are totted up. So as not to impose gender-specific rules of attraction, it would be wiser to state instead that this film will inspire greater enjoyment from those that seek XX instead of XY. As the Rotten Tomatoes scores show, those people have an incredibly verbose way of explaining how, "I really enjoyed watching her naked for ninety minutes. And for three and a half minutes later that evening in the privacy of my own home. 8/10."
2/5
Jeune et Jolie (Young and Beautiful) is release in UK cinemas on 29 November

You can now watch and listen to your favourite UK TV & radio programmes online on your PC. Some you will have to pay for and some will be free.
This 'at a glance' TV & radio guide is one of the most convenient. It includes Virgin Tiscali and Sky and can be searched by your region.
---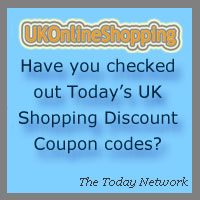 The Radio Times not only gives you what's on UK TV & radio but also a handy Film guide.
This link is to information about digital TV and digital radio.
This website has a convenient time slot search along with all the terrestrial, freeview, satellite and cable channels.
---
UK TV Programme Highlights
Pick of the day UK TV programme highlights for covering news, films, comedies, sci-fi, sport and all other programme categories picked daily by the DigiGuide staff.
The Great Christmas Toy Giveaway
by DigiGuide Staff
10 Dec 2013 at 6:00am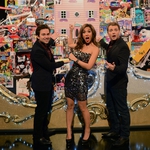 Myleene Klass, Sam Nixon and Mark Rhodes present a festive entertainment special celebrating the magic of toys. (more...)
The Great Christmas Toy Giveaway showing on Channel 5 at December 10th - 7:00pm


Remind...
UEFA Champions League Live
by DigiGuide Staff
10 Dec 2013 at 6:00am
Adrian Chiles is joined by Lee Dixon and Roy Keane for live coverage from Old Trafford as Manchester United entertain Shakhtar Donetsk as the group stages draw to a close. (more...)
UEFA Champions League Live showing on itv London at December 10th - 7:30pm


Remind...
Worst Weather Ever?
by DigiGuide Staff
10 Dec 2013 at 6:00am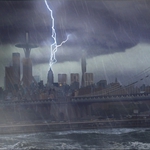 As the world's weather gets wilder, warmer and weirder, experts investigate the effects of our changing climate. Could it be making tornadoes and hurricanes more powerful? (more...)
Worst Weather Ever? showing on National Geographic at December 10th - 9:00pm


Remind...
Good Ol' Freda: The Beatles' Secretary
by DigiGuide Staff
10 Dec 2013 at 6:00am
Documentary telling the story of Freda Kelly, secretary and friend to The Beatles, who witnessed the evolution, breakthroughs and challenges faced by one of the greatest bands in history. (more...)
Good Ol' Freda: The Beatles' Secretary showing on more4 at December 10th - 9:00pm


Remind...
Heston's Great British Food
by DigiGuide Staff
10 Dec 2013 at 6:00am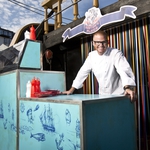 Heston Blumenthal takes one iconic British dish per episode to reveal its secret history. (more...)
Heston's Great British Food showing on Channel 4 at December 10th - 9:00pm


Remind...
Hidden Killers of the Victorian Home
by DigiGuide Staff
10 Dec 2013 at 6:00am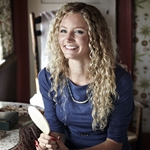 Dr Suzannah Lipscomb returns to present two further documentaries which, with the help of experts in history and science, explores the deadly must-have items of the time of the Victorian and Edwardian eras in Britain. (more...)
Hidden Killers of the Victorian Home showing on BBC 4 at December 10th - 9:00pm


Remind...
Knocked Up
by DigiGuide Staff
10 Dec 2013 at 6:00am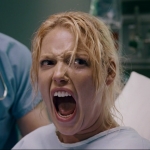 Heartfelt romantic comedy. A drunken one-night stand leaves beautiful overachiever Katherine Heigl made pregnant by stoner slacker Seth Rogen. (more...)
Knocked Up showing on itv2 at December 10th - 10:00pm


Remind...