UK Information, News, TV, Weather, Travel, Shopping...
This is what they call 'the best tv guide in the world' and with good reason. You can customise it to your own satisfaction. They will even send you SMS or e-mail reminders when your favourite programmes start. The downside is that there is a small subscription side, but if you recommend it to your friends the free trial period is extended by 60 days each time.



This is a direct link to the BBC's what's on UK TV & radio page. It also includes what's on BBC radio.
This is ITV's programme guide, but also gives you details of what's on Freeview, Sky and cable too.
This site give you the ability to search for Freeview, Sky and cable TV. You can also choose by your region.
---
Entertainment News and Views : OnTheBox.com Blog
tv guide - tv listings - tv online
Fast and Furious 6
by Luke Holland
14 May 2013 at 6:19pm
Six. 6. Siiiix. 10-4. Sex-minus-E-plus-I. Six whole films. And plans are already in place for Fast And Furious eight. Eight! That's more sequels than Police Academy! How did this happen? Who is to blame?!
Well, you are. Or at least, we as a species are: the films keep making money. After the comparative failure of the Vin Diesel-less second and third films the shiny growler was brought back, and with him came a nudge-wink self-awareness that served the films incredibly well. The two that followed, Fast & Furious and Fast Five, were daft as tickled mongeese and some of the most fun cerebral hemispherectomies it was possible to subject your common sense to.
The addition into the regular cast of Dwayne 'The Rock' Johnson tells you everything you need to know about the direction the series decided to take, and will also probably help you decide whether this sixth instalment is for you. Because – and let's be realistic – it is clearly not a good film.
So, Diesel's Dom and Paul Walker's wetly-name Brian, following their heist in the last film, are living the high life of Riley, ensconced in a country of lax extradition laws. Agent Hobbs (The Rock) cuts a hot yellow slice through the ice sculpture that is their retirement when he turns up on Dom's door: he needs their help, for some illogical and irrelevant reason, and in return offers them someone they thought they'd lost – Michelle Rodriguez's Letty.
"But didn't she die in Fast & Furious?!" we can hear none of you howling, and all none of you would be dead wrong. So Dom reassembles his crew and joins The Rock in London, where some cheesy talk about family, some noise and some fast things happen, fastly, and regularly.
Look…what do you want to know? Plot? Ok. For an idea of the plot, try writing 'PLOT' on a bat or club of some kind and asking a friend, stranger or acquaintance if they'd mind pelting you over the cranium with it. There's your plot.
Acting? Walker is…physically present, most of the time. Michelle Rodriguez plays Michelle Rodriguez better than most people we've met. Vin Diesel sounds like Paul Robeson after giving deep throat orals to a rowing oar wrapped in fibreglass. Gina Carano, ex-UFC hardnut, joins The Rock in not really being asked to work on the film because of any particular talent in acting, but both are fine. Then there's the rest of Dom's crew and the big baddie Shaw, who generally succeed in doing and saying things while being filmed by a camera.
What about the action, you say? Finally! For the most part, it's superb, with several vehicular set-pieces and a couple of fisticuff-ier ones among the most shamelessly entertaining stuff you'll see this year. On more than one occasion the screening OTB attended burst into spontaneous applause – ironically, yes, but the film's in on the joke, and it verges on the joyous. Some of the stunt work is as spectacular as it is impossibly silly.
Criticisms? Well, aforementioned plot, cheesiness, leaden script and acting issues aside, its middle section droops unforgivably, nudging the film well over the two hour mark, which is simply too long. It's also quite tricky to see what's going on sometimes, with director Justin Lin's occasional predilection for quick edits something of a detriment. There's also an obtuse category-F swear, one of which you can get away with in a 12A, but here it feels oddly crowbarred in solely to tick a box. Sorry, did we say box? We meant fuck.
Nevertheless, Fast And Furious 6, against the standards to which it judges itself, is a success. It's like going out on the piss in Blackpool: if you haven't been warned what to expect then you deserve compensation or, at least, sympathy. If you know what to expect and go anyway, knowing you'll hate it, then your hangover and brand new STD are your fault so you should probably just shut up.
For everyone else? You'll have a great time.
Fast and Furious 6 is in cinemas on May 17 2013
Follow Luke on Twitter
Follow OnTheBox on Twitter right here and be our Facebook friend here
Top 5 Films at Cannes 2013
by admin
14 May 2013 at 2:39pm
If you love film, you know that the year's premier film festival starts tomorrow. Down in the south of France, Cannes 2013 will debut some of the biggest films coming to your screens this summer. In recent years, it has been a launching pad for films such as The Tree of Life, No Country for Old Men, The Artist, Amour and Inglourious Basterds.
Before it all kicks off, OnTheBox have brought you a primer for the five best films we can't wait to see:
1. Behind The Candelabra
There are rumours that Steven Soderbergh will retire from filmmaking after making Behind The Candelabra. If this is his final offering to the film gods, we think he'll be going out on top. The Magic Mike director tells the intimate love story of Liberace (Michael Douglas) and his boyfriend Scott Thorson (Matt Damon) and it looks ABSOLUTELY FABULOUS.
2. The Congress
Based on a novel by Solaris sci-fi writer Stanislaw Lem, The Congress is from the award-winning Waltz With Bashir. Former wife of Sean Penn, Robin Wright, stars as an actress who sells the rights to her digital image with unintended consequences. It'll mix live-action and animation and could be this year's weird film that really makes you think – in a good way.
3. Inside Llewyn Davis
A betting man would have to consider Inside Llewyn Davis a heavy favourite. Joel Coen has won three best director trophies at Cannes, and in 1991 Barton Fink won the festival's top prize, the Palme d'Or.
A tribute to the 1960s folk-music scene in Greenwich Village, it's sure to be good with the Coen Brothers at the helm.
4. Only God Forgives
From Nicolas Winding Refn, whose last film Drive won him best director in 2011 comes Only God Forgives. Starring Ryan Gosling as Julian, a man who runs a Thai boxing club as a front organization for his family's drug smuggling operation. He is forced by his mother Jenna to find and kill the individual responsible for his brother's recent death. Might actually be more violent than Drive – get your cushions ready.
5. The Past
A Separation, the Oscar-winning drama from Iranian writer-director Asghar Farhadi had critics and audiences in tears. His new story about a multicultural love story set in Paris looks a little more uplifting. But the rest is shrouded in secrecy. He might have been an unknown two years ago, but now we can't wait to see what Farhadi has in store.
A Tribute to Facial Hair in Film
by admin
25 Apr 2013 at 3:14pm
With the shock recent news that Chuck Norris has decided to do-away with his trademark beard, and emerge out into the open face fuzz-free for the first time since puberty, we thought it was the perfect time to study the best examples of facial hair on the big screen.
Film has always had a turbulent relationship with facial hair. From the pencil-thin charms of the Clark Gable moustache to the icons of 70s cinema sporting beards thicker than a thatched cottage roof. The landscape of the film star's face has been forever changing. The turn of the millennium seemed to herald a new dawn of carpet-free cheeks. The biggest stars were all clean-shaven: Matt Damon; Leonardo DiCaprio; and Ben Affleck all had chins as smooth as the day they were born.
But in recent years the tide has overwhelmingly changed. Perhaps it was Johnny Depp's Pirates of the Caribbean Van Dyke that reminded film stars that they could experiment with facial hair and still retain heart throb status. Maybe Will Farrell's milk-coated moustache from Anchorman, or Daniel Day Lewis' supremely confident efforts in both
Gangs of New York and There Will Be Blood (his neatly-trimmed tribute to Tom Sellick in the latter earning him a deserved Oscar)?
Whatever the reason, the last year alone has seen a beard on Christian Bale's Batman, a smorgasbord of dwarfish hair waterfalls in The Hobbit, and trailers showing bearded stars of the upcoming World War Z and Man of Steel. And on the grandest stage in show business – The Oscars – they were simply everywhere: George Clooney; Hugh Jackman; and Sacha Baron Cohen all teaming their tuxedos with some well-groomed facial hair.
But the defining image of the evening was that of Ben Affleck, Oscar held aloft, and a beard of breathtaking beauty hugging his beaming mouth.
Affleck has not always had it easy. After breaking through as the fresh-faced, prodigious co-writer of Good Will Hunting, Ben's career took a downward turn – appearing in a rash of poorly-received box office bombs. Yet Affleck would slowly but surely revive his flat lining reputation – reinventing himself as the thoughtful author of critically-acclaimed gems such as Gone Baby Gone, and The Town. His renaissance finally culminated in that night of Oscar glory. His blossoming beard seemed to represent this reinvention – from boyfriend of J-Lo to a filmmaker of real repute – physical proof of his maturity as a man and a movie star. It was a statement of success – a beard conditioned in redemption.
To celebrate Ben Affleck Night showing on Sony Movie Channel from 6.50pm (Sky Channel 323) on Sunday 12th May, and in memory of Chuck Norris' recently departed beard, here are our top five facial haired film stars…
5. Clark Gable
The original and one of the very best. Though Errol Flynn might argue otherwise, it was Clark Gable and his pencil-thin lip tickler that stood apart as the finest example of facial hair in the Golden Age of Hollywood. With a cocked eyebrow and meticulously groomed moustache Gable is still the benchmark for every man striving to be considered debonair. George Clooney continues to try (just look at his latest attempt at a 'Gable' for upcoming
film 'The Monuments Men'), but no-one does matinee idol quite like Clark.
4. Daniel Day Lewis
The greatest actor of his age is also one of its greatest growers of facial hair. Indeed it is difficult not to argue that the two go hand in hand in Day Lewis' case. He sported impressive examples of beard in all three of his Best Actor Oscar triumphs – demonstrating outstanding versatility in each case: from the full beard of My Left Foot,
to the bushy moustache of There Will Be Love, and a presidential grey goatee in this year's Lincoln.
3. Chuck Norris
Chuck Norris is the undisputed bad boy of beards. His trademark auburn number has been a staple of his rise to the upper echelons of Hollywood action men, and has added to the vast mythology that surrounds the actor. Indeed, it was rumoured for many years that the beard hid a third fist positioned somewhere on his chin. The recent removal of his
pride and glory, presumably in reaction to their growing popularity among mere mortals in mainstream culture, was a shock to everybody.
2. Francis Ford Coppola
A definite inspiration for Ben Affleck's Oscar winning number. In the 1970s you simply couldn't call yourself an esteemed director unless you could produce a beard of genuine force. Scorsese, Malick, Herzog, and even young pretenders like George Lucas and Steven Spielberg, all found greatness whilst under the influence of impressive facial hair. But Coppola's grizzled effort remains the greatest – its rugged masculinity reflecting the dark heart of his best work.
1. Robin Williams
Look at this man. Look at that beard. There is an oft-quoted theory that the quality of Robin William's films is directly related to the quality of his facial hair. And when you look over his bearded roles it is easy to see why – he simply boasts classic after furry chinned classic. From his Good Will Hunting psych to Genie's animated goatee in
Aladdin, his career is littered with follicular greatness. Put the theory to the test and watch Williams go full-on Gandalf in the 90s cult classic, Jumanji. Is there nothing this incredible man can't grow?
Honorable mentions: Ben Affleck; Bill Murray; Errol Flynn; Jack Nicholson; Zach Galifianakas; Joaquin Phoenix; Tom Hanks; Nicholas Cage; Charlie Chaplin; Mel Brooks.
Ben Affleck Night showing on Sony Movie Channel (Sky Channel 323) from 6.50pm on Sunday 12th May
Jumanji also showing on Sony Movie Channel – Saturday 27th April at 6.50pm
Spring / Summer Soundtracks 2013
by Michael Mills
4 Apr 2013 at 4:38pm
Music's been a part of cinema longer than speech. It plays a huge part in getting a reaction from an audience. It creates the context for the action: it's the river the words ride. Watch the final scene of Toy Story 3 without Randy Newman's score and see if you cry so many tears.
2013's already a great year for film soundtracks; four months in and there are already four albums clogging up Spotify playlists that'd give anything from 2012 a run for its money. They show heart, knowledge and nous. Some are original compositions: some are old friends who've found gainful new employment. Some are drawn from Broadway: some from BurgerTime.
Les Misérables
It sold over 55,000 copies in its first two weeks, a full-length deluxe edition has already been announced, and the highlights filled a few stockings on Mother's Day. And it managed all this despite Rolling Stone calling it "tune-starved and ridiculous" – but those indy-haired, Rebecca Black botherers aren't exactly the target audience. The score's glorious. Uplifting and affirming in the way only a truly depressing film can be. Even Russell Crowe's not that bad.
Django Unchained
Quentin Tarantino can't have enjoyed being lambasted by one of his heroes. Ennio Morricone may since have played down the level of criticism intended when he said the director "places music in his films without coherence," but there's no doubt Tarantino's portmanteau style is divisive. The Django Unchained soundtrack, however, is fantastic: a blend of genres that reinterprets Spaghetti Westerns for the gangsta generation. Put on "Freedom", strap on your spurs and go for a swagger.
Cloud Atlas
Decades will decide if Tom Tykwer's "The Cloud Atlas Sextet" – variations of which recur throughout the film's six narratives, across hundreds of years – is as timeless as the movie demands For now, be content that it is in turns wistful, tragic, urgent and triumphant. More importantly, enjoy how it convinces as a great work – in the same way a gifted actor can give the performance of a great statesman, even if he can't actually go out and lead the free world.
Wreck-It Ralph
Jump over to YouTube and you'll find no shortage of nostalgia for video game music, but Henry Jackman's score has more than the mere novelty value of "Sweet Child O' Mine" emulated in 16-bit. Like the film it accompanies, the
soundtrack recognises the art of the arcade, just as it passes into memory. Like black-and-white film, technical restrictions of bleeps and bloops led to new forms of expression: melody conveyed with haiku simplicity.
Girl 'On Top': OTB Talks To Elisabeth Moss
by Sarah Cox
2 Apr 2013 at 7:03pm
"I can't tell you that!", Peggy Olsen yells down the phone. I imagine her slamming a defiant fist on a walnut desk, mustard twin set clashing with the angry rouge of her cheeks. "I'd be murdered."
I take a moment to remind myself that I am not speaking to Olsen, erstwhile employee of Sterling Cooper Draper Pryce, but actress Elisabeth Moss. But after six years, separating the two ambitious young women is no straight forward task. One thing that is clear, however, is that the secrets of Mad Men Season 6 remain as closely guarded as you might expect of an Emmy and Golden Globe Award-winning show, watched by millions and obsessed over by fashionistas and fans alike.
The penultimate round of malt-swigging and general malaise is fast approaching and fans are already getting excited about the prospect of a return to Madison Avenue. Rightly so, it seems. "It's about people thinking that they've changed and finding that they're back in the same situations that they were before", Moss divulges. "The idea that your weaknesses are your weaknesses and, sometimes, people never change." Angst, regression and our old friend hamartia; paradise for the Mad Men brigade.
And what about Peggy? The reserved and intimidated twenty-something we once knew has blossomed into something of a feminist icon, rejecting the pressure to use her sexuality to get ahead and making demands of her male superiors. The scene in the last series where Peggy flips the power dynamics with boss Roger (John Slattery), glancing from under brow to ask "how much you got?" after he demands she stand in for him designing a new corporate image campaign, has been branded 'BEST LINE EVER' by enthusiastic cyber fans who have posted and re-posted the clip on social networking sites.
I ask Moss whether she has enjoyed playing something of a badass of late. "Peggy has always been sort trodden on and naïve and taken advantage of, so for me it was super fun to see her have the upper hand and be a little smarter and be a little bit more on top of things.
"But she wouldn't be where she is if she didn't have some confidence and she wasn't smart and she didn't start to develop some attitude. She has had Don Draper for her mentor after all. She's becoming a little bit more cocky and confident in taking on some of those attitudes."
And what about Moss? What next for the girl who came out of the blue to steal hearts and subvert power dynamics to become one of the most popular characters of the series? First up, a stint under Jane Campion's direction in new detective drama Top Of The Lake.
Due to air on BBC4 later this year, yet again, Moss is playing a woman fighting to hold her own in a man's world. "I think it's an important story and it's a very true story", she says. "I think women identify with it, on all levels. Whether it is just that women don't make as much money as a man does or don't have the same opportunities. I don't wake up in the morning and go 'yes we need to tell this story' but I think it is interesting and important."
Her last major role – squeezed in between filming series of Mad Men – saw the actress treading the boards in London's West End as the second half of The Children's Hour duo with Keira Knightley. Moss may not have any plans to return to the stage just yet, but the good news for British fans of the ambitious US star is that she loves the UK and already has a scout on the ground in London, sniffing out new opportunities.
"We haven't found the right thing yet but possibly during the hiatus I'll find something that's right for next time. I've spent a bit of time [in the UK] now, and have lots of friends there. I'd love to come back for work…or pleasure." She'll have to brush up on her cockney rhyming slang before her next trip though. When quizzed, her twangy accent squeezed out a rather comical "alright Guv'nahh". Best stick to Manhattan for now.
Season 6 of Mad Men starts on Sky Atlantic on Wednesday 10 April at 10pm
Films Of The Week – April 1st to April 7th
by admin
2 Apr 2013 at 6:51pm
OnTheBox's film guide to what's on TV this week:
The Life Aquatic With Steve Zissou, BBC One, Thursday 11:30pm
Criminally overlooked at this year's Oscars for the gorgeous Moonrise Kingdom, Wes Anderson remains one of the most unique directors to emerge in the last 20 years. His films remain very much the cinematic equivalent of Marmite, baffling to those who feed only from the mainstream trough, delightful to anyone who still possesses the power of abstract thought. Put it like this: if you read The Sun, watch The X Factor and thought Avengers Assemble was
about as good as movies get, stick well clear of The Life Aquatic With Steve Zissou. It's not for you.
If you don't, sail into previously unchartered territories and bathe in its many whimsical delights. For a start, there's Bill Murray as the titular Zissou, an existential Ahab figure on a hunt for the 'Jaguar shark' that ate his best friend. Then there's the hapless crew he brings along with him, including Owen Wilson as the man who may or may not be the son Zissou never knew he had, Anjelica Houston as his long-suffering wife and Jeff Goldblum as his arch-rival. All performed to the soundtrack of Seu Jorge singing Bowie classics in Portuguese.
Set the recorder for:
Poltergeist, BBC1, Wednesday 12:20am
Co-written and produced by Steven Spielberg, who installed Texas Chainsaw Massacre's Tobe Hooper in the director's chair, Poltergeist was the Paranormal Activity of its day, taking back many times what it cost to make. Horror of the highest order, it remains absolutely terrifying. All together now: "They're here…"
No Country For Old Men, More 4, Wednesday 10pm
Given that it seems to be on either Channel 4, More 4 or Film 4 almost every other week, there's a good chance you've already seen No Country For Old Men. If not, now's the time to catch the Coen brothers' Oscar-winning masterpiece. It even features Javier Bardem being a much badder bad guy than he was in Skyfall.
Scarface, ITV4, Thursday 10:30pm
There was no way that Al Pacino was ever going to top his performance as Michael Corleone in The Godfather trilogy. But his turn as Cuban refugee turned crazed drug baron Tony Montana comes in a very close second. An explosion of violence, profanity and narcotics, Scarface offers a memorably unflinching view of the dark side of the American dream.
The African Queen, More 4, Saturday 1:10pm
Picture a scenario for a classic Hollywood film, and you might imagine Humphrey Bogart as a gin-soaked steamboat captain talked into attacking a German gunboat by Katharine Hepburn's headstrong missionary in WWI-era Africa. While that may be an accurate summary of The African Queen, it's far too simplistic. The real beauty here is watching two
stars get down, dirty and funny, whilst providing what so many modern films fail to offer: characters we really care about.
Small Apartments
by Luke Holland
29 Mar 2013 at 2:40pm
Small Apartments
In cinemas now
If you made a list of British comedians you'd expect to find leading an ensemble in an American comedy/drama, chances are Matt Lucas (of 'he's a baby' and 'yer-buh-no-buh' fame) wouldn't be at its peak. This is no indictment of his ability – far from it, he was the one member of his respective double-act who could manage to muster a character other than an over-camped version of his own, and his sparkling turn in Bridesmaids was a joy.
No, it's more to do with his perceived Britishness; his Prime Time TV oddballity. Fortunately, after five minutes in his Yank-accented company in Small Apartments, he's a film star. Plain and simple.
He plays Franklin Franklin, a loner eking out a dire existence in a squalid apartment block who dreams of moving to Switzerland and finding happiness. We also follow the plights of his neighbours, a haggard and perpetually stoned Johnny Knoxville, and an embittered widower played by James Caan, in a tale of Coen-esque nihilism and moral absence that never reaches the heights of the renowned brothers' best work, but which packs an endearing level of humour, tragedy and salvation into its lean 92 minutes.
We meet baffled simpleton Franklin at his lowest ebb: the body of his landlord adorns his kitchen floor, his role model, only friend and brother sends daily envelopes containing cryptic recorded missives and trimmed toenails from the secure facility in which he's been living for the past year.
Each of the three residents of the block are lost in their own ways, and while it is Lucas' arc which is primarily explored, Caan and Knoxville's journeys provide apposite parallels. In fact, it's Knoxville who comes as the film's biggest surprise, giving a performance that begins at adequate and swells into something rather special. Not Oscar special, but it's great to see him escape the snare of low-brow comedies for which he's best known.
The cast is completed by fire investigator Billy Crystal, in easily charming and gently tragic form, James Marsden as Franklin's brother, the easygoing rudder without which Lucas lost, and Juno Temple as derelict and directionless teen Simone.
Actual plot isn't the primary focus here: it's a study about loneliness in the cramped confines of a city, our characters crossing paths and bouncing off their interactions with each other, and director Jonas Åkerlund injects colour, warmth and welcome running gags to lay at counterpoints to the generally sombre tone of the events themselves.
It's not perfect – its scatological nature and desire to cram in so many characters means some arcs don't receive the payoffs they deserve, and the script provides just as many misses as hits, most notably an overly-convenient tying up of loose ends. But, crucially, Small Apartments has a big enough heart to shake of these problems for the most part. It's a bit daft and it's all over the place, but you'll probably find yourself liking it all the more for it.
The ID, The Ego and the Film Soundtrack
by Alastair Newport
29 Mar 2013 at 2:15pm
The movies are the culmination of all the arts, presented to us in one (sometimes) magnificent whole. There are aesthetics and spectacle, literature and word play that emphasise the charisma of performance, all accented and heightened to heady perfection with the power of music.
Alter any one of these aspects and you will change the vibe of a film, but change the music and you have a different beast altogether. The funniest slapstick pratfall of a comedian can become a moment of painful tragedy given the right tune. The effects can be subtle, gently guiding you to really live the emotion of what lies before you or it can smack you over the head, forcing you into whatever emotion thinks you must experience.
There are so many fine soundtracks, Jaws, Black Cat White Cat, China Town, The Harder they Come and The Man with the Golden Arm to name a few. But the three below, I feel go beyond the mould of film music and become something else.
The Good, the Bad and the Ugly
A classic film with a classic sound track, the culmination of the "dollars" trilogy and very much the best of the lot and arguably one of the best westerns ever made, be they spaghetti based or otherwise.
The opening theme, which I heard way before I saw the film, has all the elements of the film wrapped up into one package. The adventure, the humour, the violence and the grand quest are all packaged neatly into Enrico Morricone's main theme . It works as an amazing advert for the film, how can you hear the music and not want to see the film?
Alongside the eclectic and rousing main overture there are some beautiful and touching moments, such as Death of Soldier but it is the final two pieces the 'Ecstasy of Gold' and 'The Trio' that really do it for me. Twin works which flow into each other, logging the resolution and conviction of the characters as they head towards their final destination and ultimate fate.
The music builds the tension and drama of the final sequences into a majestic finale that rewards and satisfies the audience in a way most films cannot even hope to equal.
The score also works outside of the film, try listening when you're out and about or just lolling about at home, find how the themes of the film rise in your blood and compel you to glory and manly things! It does me anyway.
Blade Runner
I am not a huge fan of the film, it's OK but I feel that has been elevated to a position up and beyond its actual achievements, of a film. Basically, it looks good and Ridley Scott creates an intriguing model for Earth's future that is certainly atmospheric but I also think the plotting is derivative and cheesy. But that's me and I will say it's better than Star Wars.
The music though is something else. It doesn't really have the impact on the film in the same way Morricone's work does in the Good the bad and the Ugly, though it does the job well enough.
It is when you listen to it as an actual piece of music, does it really come to life.
It is a beautiful work, dark, romantic and evocative of a time passed but with the driving and electro stylings of the Greek keyboardist, it is unmistakably futuristic. Very much like the film, which is an old fashioned story wrapped up in silver jumpsuit.
Due to a Vangelis withholding his permission to release it, resulting in many bootlegs and cover versions coming onto the market, the soundtrack nicely mirrors the myriad of versions of the film that have been released.
The Long Goodbye
While it is very hard to actually pin down a number one favourite film, Robert Altman's take on classic film noir is always one that springs to mind. Combining Hollywood's, classy Golden age with the creative risk taking of the 1970's, it was always going to be a winner (it is also marks one Mr Arnold Schwarzenegger's debut).
John Williams has written more famous scores than this, little films like Jaws, Star Wars, Raiders of the Lost Ark and more recently at the age of 81, Lincoln.
However, his playing round with the idea of what a film score is, in The Long Goodbye is what really makes me hard and horny.
Reflecting the locations, characters or the mood of hero, Phillip Marlowe (Elliot Gould), Williams gives us different versions of the titular song.
For example, at the supermarket buying cat food we get a muzak rendition, in a lounge bar it is the silky tones of Mel Torme. There is also a hippy chant version, a classic orchestral score, an instrumental and many more. Marvellous. It might sound like a trite or conceited thing to do but it's fascinating listening out for the different arrangements. It's like ourselves, aren't we all different versions of the same tune depending on where we are and who we're with? I, for instance am always a pretentious dick.
The Alternative 2013 Blockbusters
by Nick Norton
21 Mar 2013 at 3:26pm
As the summer months draw near, it's time once again to break out the 3D glasses, buckets of popcorn and nachos slathered in a hot melted substance we are meant to believe is cheese. Yes ladies and gents, blockbuster season is almost upon us.
But if the thought of Fast and the Furious 6, Iron Man 3 or Star Trek: Into Darkness leaves you wanting to be sat anywhere but a dark room full of yabbering pests, On The Box has picked out some far cooler fare to look forward to this year.
12 Years A Slave
With Hunger and Shame, artist turned filmmaker Steve McQueen showed he is one contemporary cinema's most fearless visionaries, unafraid to tackle the most wrenching of material. 12 Years A Slave, based on the autobiography of Solomon Northup, an African American born free in New York but kidnapped and sold into slavery, is undoubtedly the
sort of unflinching drama that few others could handle.
Boasting one of the finest casts it is possible to assemble – Michael Fassbender, Brad Pitt, Chiwetel Ejiofor, Benedict Cumberbatch, Paul Giamati and Michael Kenneth Williams (Omar in The Wire) – it could well be the antidote to Tarantino's rather too OTT Django Unchained.
A Field In England
If you've seen director Ben Wheatley's Kill List, chances are you're still recovering from the trauma of this psychological tour de force. Fresh off the back of screwball serial killer comedy Sightseers, Wheatley has teamed up with Kill List co-writer Amy Jump for A Field In England and another twisted take on genre cinema.
Set during the English Civil war, it centres on a group of deserters (including The League of Gentlemen's Reece Shearsmith and The Mighty Boosh's Julian Barrett) captured by an alchemist and forced to help search for buried treasure. After feasting on magic mushrooms and discovering the treasure may not be of the golden variety, things take a terrifying turn for the worse. Prepare to be horrified once again.
Gravity
Thanks to Prometheus turning out to be such a dud, science fiction fans are still searching for something worthy of their hard earned cash. Gravity, the first film by Alfonso Cuarón since 2006's stunning Children Of Men, could well be just that. Starring George Clooney and Sandra Bullock as two astronauts stranded when their space station collides with an asteroid, it is being spoken of as the closest thing to experiencing space without having to strap yourself into a rocket and leaving Earth's atmosphere.
Test screenings have already attracted rave reviews, with awe-inspiring', 'masterpiece' and 'visual feast' just some of the adjectives being used to describe it.
Inside Llewyn Davis
If you aren't instantly excited when learning of a new Coen brothers film, you really have no right to call yourself a film fan. There are few directors that can boast such a phenomenal body of work as Joel and Ethan, and their powers of sight, sound and story show no signs of abating.
Inside Llewyn Davis sees them heading back into more obscure territory, being as it is the story of an aspiring singer-songwriter struggling to find himself in the New York folk scene of the 1960s. Although based loosely on the life of little-known Bob Dylan collaborator Dave Van Ronk, rather than Dylan himself, the sight of Carey Mulligan, John Goodman and O Brother Where Art Thou soundtrack star T Bone Burnett amongst the credits can only further whet the appetite.
Only God Forgives
All the buzz surrounding Ryan Gosling currently centres on A Place Beyond The Pines, in which Hollywood's newest hunk plays a stunt driver caught up in a criminal underworld whilst trying to save a mother and her child. Sound a bit familiar?
Far more exciting is his reunification with Drive director Nicolas Winding Refn in the forthcoming Only God
Forgives. Gosling plays the manager of a Bangkok-based Thai boxing club serving as a front for a drugs gang, who dispatched to 'raise hell' by his mother (the irrepressible Kristin Scott Thomas) when his brother is murdered. If that crazy synopsis doesn't pique your interest, nothing will.
The Wolf Of Wall Street
It would almost be enough to say that The Wolf Of Wall Street is the next Martin Scorsese film. But then the last Martin Scorsese offering was Hugo, which was a children's film, so we won't. No such fear to be had here though, as he returns with the decidedly more adult tale of real-life New York stock broker Jordan Belfort, who indulged in the highlife of drugs, hookers and yachts before being jailed for swindling millions from investors.
Longtime Scorsese favourite Leonardo Di Caprio takes the lead role and is joined by a supreme ensemble cast, including Matthew McConaughey, Jonah Hill, Spike Jonze, Joanna Lumley and The Artist's Jean Dujardin.
Sean Bean Q&A
by admin
20 Mar 2013 at 4:59pm
What made you want to return to Silent Hill?
I had a good time on the first one, I enjoyed it and thought that the end product was good. It has a really disturbing quality to it which I quite like. I'm fascinated by that and who comes up with these characters, they come out of nowhere and they're so weird and eerie and disturbing.
Where are your character Harry and his daughter Heather in their lives, when we first meet them?
Sean Bean: Harry Mason and his daughter Heather are just trying to get on with their lives. She's going to school. He wants her to grow up as a normal teenage girl as much as possible. But he knows that she's still got this attraction to Silent Hill.
As did her mother and people before her. So they're kind of living as travellers I suppose. On the run all the time, fugitives. It's a very unsettling existence. So he is trying to bring some security to her, some stability.
So would you say he's quite a supportive father?
Yeah he's a good father and he's always aware that there is the danger of her going towards that particular world.
What would you say about getting to work with your other co-star, Brit Kit Harington, from Game of Thrones. He seems to be like he would be a lot of fun to be around?
Yeah he is Kit, he's a nice guy and we worked together on Game of Thrones where he played my bastard son and I was shunned by most of society. But it was a very different situation, he was playing my daughter's boyfriend. But it was good; it was just different.
Would you say when you're making a more scary movie like this, there tends to be a more jovial atmosphere between takes than perhaps on another genre?
That's right yeah. People seem to think it's depressing when you're working on something like this but it's actually much more fun. I suppose it's got to be really because there's that much horror around you and this sort of claustrophobia and a feeling of doom, that you have to lighten up a bit in-between.
And it is actually good fun. A lot of my scenes I didn't actually spend a lot of time with these scary guys. I was in the kitchen or I was in the house, and I was searching for my daughter. But when I saw it in the end I thought it was brilliant.
Which of those terrifying monsters did you personally find frightening? For me it was those terrifying nurses with those brain faces.
Yeah they kept stopping and moving. And there were those funny men that were all bent that had cords round them, they looked like they'd been skinned. A good moment was when he pulls some skin off this guy and they just throw it in the frying pan. (whistles) He's been working in a restaurant and just chucks it in a pan. It was like a piece of somebody's flesh and it's like a piece of steak.
And what particular Horror has given you sleepless nights over the years?
Films like the Exorcist. That's something that I still think about now. It makes you have to turn the lights on sometimes if you really think about it. It really made a big impact on me. It scared the shit out of me.
But I think anything like that. Horror and stuff I'm kind of OK with, but when it's something that you can't quite understand, that's when it becomes quite disturbing I think.
I heard that Adelaide Clement, who plays your daughter in the movie, let out a massive scream before she started on each scene. Have you ever gotten into any rituals when acting on a particular project, or just generally?
No, I haven't really. No. Sorry. (laughs) I think I can remember a scream now, I wondered what that was. But then she'd come over and say 'Hi'. Everyone's got their own way of approaching it.
What do you make of the Blades chances this season and how do you think they're playing?
They play well at the moment and they're unbeaten. They're the only team in that league that's unbeaten. They're third from the top, I think they've got a good chance of being promoted.
Whether they'll win the title I don't know, but they'll definitely go up. Fingers crossed. (laughs)
SILENT HILL: REVELATION – OUT NOW ON DVD, BLU-RAY, 3D BLU-RAY, STEELBOOK AND DOWNLOAD

You can now watch and listen to your favourite UK TV & radio programmes online on your PC. Some you will have to pay for and some will be free.
This 'at a glance' TV & radio guide is one of the most convenient. It includes Virgin Tiscali and Sky and can be searched by your region.
---
backstage.bbc.co.uk :: Backstage.bbc.co.uk: Ideas

Music in TV Programmes
10 Jan 2008 at 6:40pm


From the Mailing list,

Personally I'm waiting for the time when we can pause a program and scroll over the items on-screen and it'll tell us what they are and where we can buy them, like when Ed Norton describes his apartment at the beginning of Fight Club.
Ideas/prototypes repository
18 Apr 2007 at 5:47pm


Is there some kind of organisational structure of prototypes and ideas similar to sourceforge or 43things.com that can create more of a group around specific projects? Could there be?


BBC clocks as a widget or gadget
30 Jan 2007 at 5:38pm


Following the Clock which was created by the guys at NHK. I thought it would be a really good idea if we did some kind of clock based on the old BBC school clocks which most of remember. Jem actually found a site which has a load of old BBC clocks in Flash form. I'm sure it wouldn't be too difficult to repurpose one of the clocks or build one using SVG or something else.

Anyone interested in building one?


A new witty slogan and design for Backstage T-shirts
30 Oct 2006 at 5:39pm

We're considering changing the Fabulous but somewhat bland Backstage T-shirts. Yes they're great schwag but we can certainly do better.
So we thought it would be great if we'd ask you guys what you think is the best T-shirt schwag you've seen or owned and what witty slogan or design should be included to make a even better backstage T-shirt?
Let us know what you think...
PDA RSS
11 Oct 2006 at 4:45pm
What would be really handy for people like myself with newish mobile phones (or PDAs) that have RSS readers onboard (Sony Ericsson K800i in my case) if for there to be RSS feeds linking to the PDA and Low Resolution pages as well as the "Hi" ones. Ideally these would be included in the regular pages as the normal application/rss links. In the meantime there is a quick demo at http://kswindells.34sp.com/bbc.php/X/Y Where X is "n" for UK News or "s" for Sport and Y is the category - e.g. rugby_league or motorsport__formula_one (the / between motorsport and formula_one is replaced by two underscores) This simply takes the BBC RSS feeds and reparses them for the low res versions. Ideally this would also work for the PDA version but the URLs are structured differently. Source Code: http://kswindells.34sp.com/bbc.phpi
Weather report on your mobile in the morning
11 Oct 2006 at 4:42pm
Hello, It would be great to have the day's weather (temperature and forecast) sent to my mobile early in the morning as I'm getting ready for work. At the moment I tend to look outside of my 6th floor flat window to see how I should dress for the day (rain, snow, sun, etc). Unfortunately I leave rather early and it's already dark out, so I can't see what the weather is like until I walk out the door and it's too late to change on days when it's raining, for example! Or sometimes it looks nice and sunny, but it's actually rather breezy as well and then I'm cold all day! With this idea, if I received my text message in the morning when I woke up, I could be better prepared for the day.
what's in radio 4's 8pm slot this week?
11 Oct 2006 at 4:37pm
A page that tells people what's on in their favourite radio slots this week.
Problem
------------------
My favourite programs are broadcast in BBC Radio 4's Monday-Friday 8pm slot. When I lived in Europe, all I had to do was tune in to Radio 4 at 8pm and chances are I'd hear something good. Super-easy. Now I live in a different time zone that doesn't let me tune in to Radio 4 at 8pm GMT. So I listen via the Radio 4 website. But the concept of 'slots' isn't reflected in the organisation of BBC Radio websites; nowhere on the Radio 4 website is there a link to "listen to the 8pm slot". The audio file is on the website somewhere, but I have to dig around to find it.
Solution
------------------
It envisage a simple search interface where you define your slots and are given a (bookmarkable) search results page that lists this week's programing for those slots, with links to the audio file when available. This would make me happy! I think it would make other people happy too, because radio stations have this concept of 'slots' that isn't replicated in the online world. It would make it easier for people to "tune in" to their favourite slot, at the time that suits them.
Radio Now and Next in Yahoo Widgets
27 Feb 2006 at 5:05pm
It is beyond me but could someone do a Yahoo widget for BBC Radio Now and Next.
The URL points to a widget for the five terrestrial TV Channels using puretelly.com data which is perfect.
I have tried various RSS feeds in some RSS readers but it does not seem to work for me.
Some sort of ability to select the radio stations displayed would be a good feature.....
Global Weather Collection
27 Feb 2006 at 5:01pm
Instead of the BBC sharing its information, how about doing it the other way around. Create an application that will save local weather conditions back to the BBC centre, based on data gathering equipment at the users home/office. For example Maplin used to do a small kit that had a wind speed, wind direction and temperature sensors, that connected to a standard PC, and there are other companies that produce similar hardware. It could become a BBC school project and given that many people now have broadband and computers that stay on for much of the day (eg Media Centre PC's), it could become a really massive & worldwide project, as the only input a local user would need to provide would be a location. Enough sensors within a given location would allow for errors & mistakes.

Flowers
27 Feb 2006 at 12:00pm
I'm an ICT Coordinator without the time to develop many ideas. Heres my main ones:
Link up - countryfile - bbc local websites - google maps - gardeners world and add photos of local wild flowers to a google map, with flower information such as name, flowering date, herbal uses e.t.c have a sub group of experts to check details and build up a national database of wildflowers and their distribution. Link up with wildflower charities for the experts - should all be driven by ease of use for public
to add their own photos.
Idea 2 - i'm sure there's been plenty of suggestions like this. But i would like radio shows available as podcasts across the board. i.e any show on any bbc network, The podcast would be signed up rss, bbc can promote email feedback on program as part of the package. This gives you detailed information about your programs and thier reception and the listeners and license payers : accessability to your archived radio content away from a computer! yes why not let the rest of the world have it too, for free?, it would promote your brand in all the right ways!
G.Wilkinson@Valence.kent.sch.uk
ICT Coordinator Valence school

UK Singles Chart RSS Feed
27 Feb 2006 at 11:58am
Any body else think it would be a good idea for the bbc to have an RSS feed for the UK Singles chart (Top 40) or if any body wants to build an aggregator for the radio 1 webpage to produce a feed???

Local content for local people
27 Feb 2006 at 11:55am
I haven't actually got any firm details on this idea yet but just wanted to [git mode] put it in the bath and see if it floats [/end git mode].
In principle every section of every BBC Where I Live site (specifically the England ones) could output an rss feed.
With masses of content on everything from faith events to band profiles would it be possible to combine this with geo positioning to create some kind of rich app giving you information on all sorts of things happening in your location on a map?
Or something along those lines?
Forgot to add (and improved on the idea within seconds of clicking submit).
I mentioned band profiles - one of the biggest parts of a Where I Live site is the Unsigned Band section.
If you could take an RSS feed of the band profiles, the gig reviews and gig previews you could create a really sexy rich app that takes a google map, overlays it with flickr images, the data from the unsigned bands section on the Where I Live site and info on gigs in the area from sites like Radio 1, 6music and other music services - could even take in audio clips of gigs recorded by radio one or the local station.
Feed of football fixtures by league
27 Feb 2006 at 11:47am
It would be nice if a feed was available to see all the current football fixtures for eg. the upcoming week but based on leagues rather than individual clubs. Currently there doesn't seem to be a feed available for this from the fixtures page, but rather you have to go on a per-club basis...

good news
23 Dec 2005 at 10:13am
i'm pretty fed up with constant BAD NEWS! however there is a simple solution, "GOOD NEWS".
i think that the bbc should dedicate 5 minutes at least to a short news feed at an appropriate time for max audience, showing the days good news. Its very simple and could easily be done on a lopw budget. I'm sure it would givew everyone a lift. please contact me for the full concept.
thankyou.

News on instant message with Chatbot
12 Dec 2005 at 11:01am
I integrated Wordnet, AIML, openNLP parser to write a simple Chatbot at MSN. But the Chatbot just wait for conversation, if I can automatic send some News title when one news happen. This will be more interesting!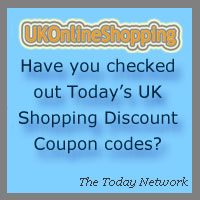 The Radio Times not only gives you what's on UK TV & radio but also a handy Film guide.
This link is to information about digital TV and digital radio.
This website has a convenient time slot search along with all the terrestrial, freeview, satellite and cable channels.
---
UK TV Programme Highlights
Pick of the day UK TV programme highlights for covering news, films, comedies, sci-fi, sport and all other programme categories picked daily by the DigiGuide staff.
Gator Boys
by DigiGuide Staff
20 May 2013 at 6:00am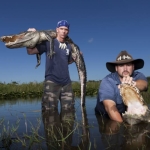 New series following aul Bedard and Jimmy Riffle who will risk injury and death to catch an alligator. (more...)
Gator Boys showing on Animal Planet at May 20th - 9:00pm


Remind...
The Fall
by DigiGuide Staff
20 May 2013 at 6:00am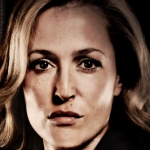 DSI Stella Gibson's worst fears are realised as Spector's murder spree in Belfast continues and she faces very real consequences after a reckless decision. (more...)
The Fall showing on BBC 2 at May 20th - 9:00pm


Remind...
Branded a Witch
by DigiGuide Staff
20 May 2013 at 6:00am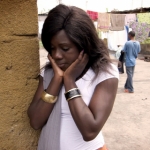 New documentary exploring the dark and secretive world of faith-based child abuse. (more...)
Branded a Witch showing on BBC 3 at May 20th - 9:00pm


Remind...
The Somme
by DigiGuide Staff
20 May 2013 at 6:00am
Peter Barton and a team of archaeologists explore one of the great secrets of the First World War - a network of deep tunnels beneath the Somme battlefield. (more...)
The Somme showing on BBC 4 at May 20th - 9:00pm


Remind...
Hillsborough - How They Buried the Truth
by DigiGuide Staff
20 May 2013 at 6:00am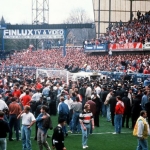 A Panorama investigation reveals how police, politicians, lawyers and judges all played a part in burying the truth about Britain's worst football disaster. (more...)
Hillsborough - How They Buried the Truth showing on BBC 1 at May 20th - 9:00pm


Remind...
Mission: Impossible II
by DigiGuide Staff
20 May 2013 at 6:00am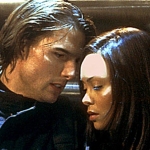 A secret agent must undertake a difficult assignment to capture a rogue erstwhile colleague who has stolen a deadly genetically engineered virus. With the villain intending to sell the virus and its antidote to the highest bidder, the heroic agent enlists the help of the criminal's former girlfriend. (more...)
Mission: Impossible II showing on Film4 at May 20th - 9:00pm


Remind...
The Job Lot
by DigiGuide Staff
20 May 2013 at 6:00am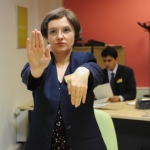 The job centre is due to be inspected, and Trish is on the lookout for the mystery shopper - or secret jobseeker - who is going to file a report. (more...)
The Job Lot showing on itv HD at May 20th - 9:30pm


Remind...
Ramsay's Kitchen Nightmares USA
by DigiGuide Staff
20 May 2013 at 6:00am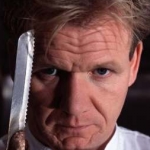 This week, Gordon Ramsay sets out to save an Italian family restaurant that was opened in 1958 and is now under the misguided leadership of the eldest son, Nino. (more...)
Ramsay's Kitchen Nightmares USA showing on Channel 4 at May 20th - 10:00pm


Remind...