Yahoo News - Latest News & Headlines
The latest news and headlines from Yahoo! News. Get breaking news stories and in-depth coverage with videos and photos.
Mississippi church member charged in 'Vote Trump' arson
21 Dec 2016 at 11:59pm
A 45-year-old black man is suspected of vandalizing and burning Hopewell Missionary Baptist Church a week before the election.
Study: Half of Americans don't use vacation time
20 Dec 2016 at 3:15pm
A national survey shows three reasons half of American workers forgo valuable vacation days to spend more time at the office.
YouTube star's claim against Delta Air Lines
21 Dec 2016 at 7:54pm
Muslim American Adam Saleh says he was kicked off a flight in London because he made a phone call in Arabic.
Bizarre North Pole temperatures cap off year
21 Dec 2016 at 6:17pm
A forecast predicts the temperature at the North Pole could come close to the melting point of 32 degrees Fahrenheit.
No more 'drain the swamp,' says Gingrich
21 Dec 2016 at 5:34pm
The ex-House speaker recounts how he had just written "a very cute tweet" about alligators when he was told to stop.
NYT > Home Page
Senate, Supreme Court, Menendez: Your Friday Evening Briefing
by KAREN ZRAICK and SANDRA STEVENSON
19 Jan 2018 at 11:10pm
Here's what you need to know at the end of the day.
Live Briefing: Trump and Schumer End Private Talks With 'Progress,' but No Deal
by THE NEW YORK TIMES
19 Jan 2018 at 10:35pm
The government will shut down at midnight Eastern time if lawmakers fail to reach an agreement on a spending bill.
Trump and Senators Scramble to Avoid Midnight Government Shutdown
by SHERYL GAY STOLBERG and THOMAS KAPLAN
19 Jan 2018 at 11:17pm
Senate Democrats appear ready to block legislation to keep the government funded past midnight, gambling that President Trump will offer concessions in the face of a crisis.
Supreme Court to Consider Challenge to Trump's Latest Travel Ban
by ADAM LIPTAK
19 Jan 2018 at 7:06pm
President Trump's third attempt to impose restrictions on travel from predominantly Muslim nations will face a test in the Supreme Court this spring.
Travel Ban Caught Homeland Security by Surprise, Report Concludes
by RON NIXON
19 Jan 2018 at 8:27pm
Agents were given little notice and conflicting guidance on how to enforce President Trump's first travel ban last year, leading to chaos at airports.
The Chaos President vs. His Iron-Fisted Chief of Staff
by MAGGIE HABERMAN and JULIE HIRSCHFELD DAVIS
19 Jan 2018 at 4:04am
President Trump's public airing of grievances with John Kelly was perhaps an inevitable clash between two temperamentally similar but philosophically different alpha males.
On Washington: Inside the Oval Office Immigration Meeting That Left a Senator...
by CARL HULSE
19 Jan 2018 at 10:00am
In an interview, Senator Richard J. Durbin says President Trump's private immigration comments shed new light on his policy motivations.
Trump's Evolving Words on the Wall
by RON NIXON and LINDA QIU
19 Jan 2018 at 3:31pm
A review of President Trump's statements on Twitter, in campaign speeches and during interviews shows that the president's views on the border wall have shifted repeatedly.
Moira Donegan's Spreadsheet Was an 'Act of Real Solidarity'
19 Jan 2018 at 2:19am
Moira Donegan started the online spreadsheet of men in the media industry accused of sexual harassment. She spoke with The Times about why she created it and what her life has been like since.
Will the #MeToo Moment Shape the Cosby Case?
by GRAHAM BOWLEY
19 Jan 2018 at 2:23am
Bill Cosby's retrial on sexual assault charges will unfold in a different America, where judge and jury have seen the power of multiple accounts by women.
Big City: #MeToo and the Marketing of Female Narrative
by GINIA BELLAFANTE
18 Jan 2018 at 11:10pm
We are living in a high moment for feminism, but we all reveal our implicit biases through the internet every day.
Driving a Car in Manhattan Could Cost $11.52 Under Congestion Plan
by JIM DWYER and WINNIE HU
19 Jan 2018 at 3:01am
New York could become the first U.S. city with a pay-to-drive system. Trucks and for-hire vehicles would cost more, but key bridges would stay free.
In a Shift, Mayor Voices Openness to Congestion Pricing
by WILLIAM NEUMAN
19 Jan 2018 at 5:12pm
New York Mayor Bill de Blasio said on Friday that he saw improvements in a new proposal to charge vehicles to use Manhattan's busiest streets.
Saying You Want to Reform the Tax Code? Easy. Doing It? Less So.
by VIVIAN WANG and JESSE McKINLEY
18 Jan 2018 at 10:16pm
Gov. Andrew M. Cuomo is mulling multiple options — none of which are easy to grasp — in an effort to thwart the new federal tax plan.
One After Another, Women Face Larry Nassar and Recount Sexual Abuse
by SCOTT CACCIOLA and CHRISTINE HAUSER
19 Jan 2018 at 11:10pm
The Olympic gymnasts Jordyn Wieber and Aly Raisman are among dozens of women speaking in a Michigan court this week about sexual abuse from the former team doctor.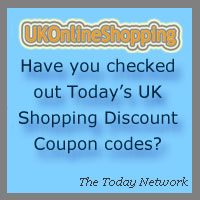 NYT > Opinion
On Campus: To Boost the Economy, Help Students First
by SHEILA C. BAIR
21 Dec 2016 at 8:21am
Donald Trump should focus on the millions of young people in debt.
Editorial: A Cruel Test for Germany, and Europe
by THE EDITORIAL BOARD
21 Dec 2016 at 12:53am
With each new attack, the challenge to defend tolerance, inclusion, equality and reason grows more daunting.
Op-Ed Columnist: The Plague of 'Early Decision'
by FRANK BRUNI
21 Dec 2016 at 8:21am
A popular college admissions practice is unjust and unwise.
Op-Ed Columnist: Australia's Brave Whistleblower Nurse
by ROGER COHEN
20 Dec 2016 at 11:07am
Lynne Elworthy has been dismissed after speaking up, in defiance of gag orders, to denounce the cruelty of Australia's refugee policy.
Op-Ed Columnist: Books for the Trump Era
by ROSS DOUTHAT
21 Dec 2016 at 8:21am
The liberal order's would-be defenders need to read some of its critics.
Contributing Op-Ed Writer: The Cold War Isn't Back. So Don't Think Like It Is.
by IVAN KRASTEV
21 Dec 2016 at 8:21am
Fears of Russia are already distorting our understanding of politics. Let's not let them ruin 2017.
Op-Ed Contributor: Trump Is Going After Health Care. Will Democrats Push Back?
by THEDA SKOCPOL
21 Dec 2016 at 8:21am
Republicans plan to slash health care spending. That will hurt their own voters, and the left should take advantage.
Editorial: Russia, Turkey and an Assassination
by THE EDITORIAL BOARD
21 Dec 2016 at 1:54am
Despite Monday's shooting, the two sides seem to have decided to work together on a possible end to the Syrian war.
Editorial: An Avoidable Crash in Car Loans
by THE EDITORIAL BOARD
21 Dec 2016 at 8:21am
Reckless auto lending shows that more, not less, regulation of consumer financial services is needed.
Disability: The Everyday Anxiety of the Stutterer
by JOSEPH P. CARTER
20 Dec 2016 at 9:26am
The conversations that make up the fabric of life are both mundane and profound. I don't take them for granted.