BBC News - UK
The latest stories from the UK section of the BBC News web site.
VIDEO: UKIP and protester go head to head
17 May 2013 at 11:47pm
The man who organised the student protest against Nigel Farage during his visit to Edinburgh has defended the action as "constructive criticism".
VIDEO: Ferguson on retiring and Beckham
17 May 2013 at 10:36pm
Ahead of his final match in charge of Manchester United, manager Sir Alex Ferguson looks back on his decision to retire - and reveals what he will miss most about the club.
VIDEO: Queen puts foot in it on Cornwall trip
17 May 2013 at 10:36pm
The Queen and the Duke of Edinburgh placed their feet in casts on Friday as they visited Cornwall
VIDEO: Nottingham bridge inched into place
17 May 2013 at 6:49pm
A 1,100-tonne tram bridge is moved slowly into place over a period of several weeks.
VIDEO: Lucy Liu unveils own UK art exhibit
17 May 2013 at 8:30pm
Actress Lucy Liu has unveiled an exhibition of her art at a gallery in Manchester.

News - latest UK news and comment | guardian.co.uk
Latest news and features from guardian.co.uk, the world's leading liberal voice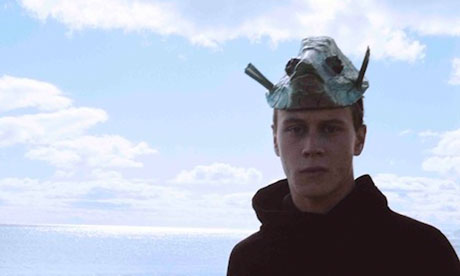 Cannes 2013: For Those In Peril - first look review
by Peter Bradshaw
18 May 2013 at 12:30pm
The debut feature from young Brit Paul Wright richly deserves its place in the Critics Week line-up, but Wright needs to beware of cliche and superabundance
This debut feature from young British director Paul Wright concerns a disturbed young man in a remote Scottish fishing village: Aaron, played by George Mackay. He was the only person rescued alive from a craft wrecked by a catastrophic storm; the other five crew-members, including his adored elder brother Michael (Jordan Young), were drowned. It is a study in grief, pain and survivor-guilt - that is, the guilt felt by the survivor, and also that imposed on him by a community who will not forgive him for being alive while their loved ones are dead, and whose anguish gradually metamorphoses into irrational suspicion and rage. In his loneliness and misery, Aaron becomes close to Michael's fiancee (Nichola Burley) - a taboo-infringement which just intensifies the village's anger, particularly enraging Nichola's father (Michael Smiley) and increasing the burden of fear placed on Aaron's mother Cathy - a typically good performance from Kate Dickie.
The movie is intensely acted, with a sense of interior longing possibly inspired by Terrence Malick, but it is also sometimes contrived and straining self-consciously for dramatic mood and moment. Wright creates a showy visual texture, a collage of film and video for various memories, impressions and snatched glimpses of local TV reports - although the use of Super-8 for childhood is a little close to cliche. There is a superabundance of ideas. Wright maybe just has the first-timer's inability or reluctance to leave anything out.
For Those In Peril reminded me a little of the Japanese movie Bashing (2005) by Masahiro Kobayashi, about an aid worker held hostage in Iraq, freed after official intervention, but then perpetually hated and harassed - "bashed" - in her hometown by locals who perpetually suspect her of selfishness and ingratitude, and somehow hold her survival against her, especially as she intends to return to the Middle East. In For Those In Peril, Aaron conceives the idea of returning to the sea in a crude raft of his own making, obsessed with the crazed, visionary possibility of somehow finding all five remaining crew-members alive.
George Mackay gives a good and honest performance as Aaron, and if his impassivity creates a slightly shapeless impression, then that is probably close to the numbed, un-expressed and inexpressible sense of pain that someone in this situation would experience in real life. He has an excellent scene with Lewis Howden, who plays the middleaged fisherman Davie: Aaron approaches Davie in the pub, wanting a private word, and every single drinker apart from Aaron himself is aware of the cracklingly tense atmosphere his request has created. To Davie's astonishment and anger, Aaron mumblingly asks about the possibility of finding something or someone out there: his question is naive and tactless - and in fact quite genuinely selfish - in ways that Aaron had failed to anticipate, and it is also a startlingly real moment of banal everyday pain, an excruciating stubbed toe of pain, in a movie whose ambient agony is often rather poetically created.
Kate Dickie's Cathy is the still emotional centre of the movie, a difficult role and a character who doesn't have Aaron's dramatic prerogative of dangerous and self-destructive action: Cathy must remain calm and almost martyred, rather like the mother of a universally loathed criminal. Poignantly, her only chance at self-expression and defiance is performing at a karaoke night, dedicating the song significantly to "her boys". Again, it comes close to cliche, but Wright and Dickie carry it off.
Paul Wright creates a blanket of sadness in his film, a blanket which ily cast off by his final image, or images - it is a mysterious, serendipitous redemption and catharsis which perhaps could have been refined and clarified further in the edit, but it is bold and confident. This is a striking film from a valuable new talent.
ScotlandCannes film festivalCannes 2013Peter Bradshaw
guardian.co.uk © 2013 Guardian News and Media Limited or its affiliated companies. All rights reserved. | Use of this content is subject to our Terms & Conditions | More Feeds

Young film-maker runner-up: Getting it Right - video
18 May 2013 at 11:30am
Getting it Right is Amber Curtis's highly commended film in the 16-18 age group of the Intergenerational Foundation young film makers' short film competition. In this film, Amber interviews three generations of the Curtis family to discover if it is really harder now to be young and independent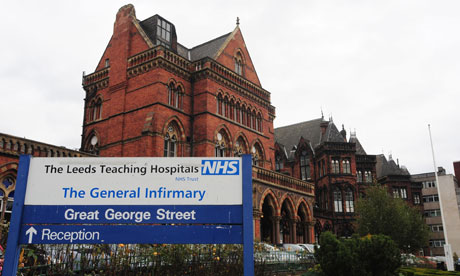 Leeds NHS trust to replace chief embroiled in heart surgery row
18 May 2013 at 11:20am
Maggie Boyle to leave post months after operations at LGI children's heart unit were suspended over high death rates
An NHS trust at the centre of a row over death rates for children's heart surgery is to replace its chief executive.
Maggie Boyle will leave Leeds Teaching Hospitals NHS Trust (LTHT) next month, ahead of a management shakeup which follows fears over high mortality figures.
Operations were temporarily suspended earlier this year after concerns were raised over death rates at the children's heart unit at Leeds General Infirmary (LGI).
Boyle is not believed to have tendered her resignation.
A trust spokesman would not confirm whether her departure was related to the heart surgery fears.
Boyle, a former nurse, issued a statement through the trust in which she expressed support for managerial change and the implementation of a "clinically led" structure.
"It has been a pleasure and a privilege to be chief executive at LTHT over the past six years," she said. "I believe the move to new management arrangements which will see a clinically led, managerially supported structure being established is absolutely the right thing to do and will have enormous benefits for patient focused care delivery.
"I would like to wish the senior leaders and all of their staff all best wishes for a successful future."
The trust found itself at the centre of a public outcry when Sir Roger Boyle, the government's former heart tsar, raised fears about high mortality rates at LGI.
He presented data to NHS medical director Sir Bruce Keogh, who suspended surgery at the hospital's child cardiac unit for eight days while an investigation took place.
The decision - which meant 10 children had to be transferred to centres up to 120 miles away for treatment - was widely condemned. Experts claimed the information that led to the unit's closure was incomplete.
But health secretary Jeremy Hunt said suspending surgery was "absolutely the right thing" to do.
Boyle resigned from his role last month.
A trust spokesman said: "Arrangements to cover the chief executive post until a substantive appointment is made will be advised shortly."
LeedsNHSDoctorsHealthChildren
guardian.co.uk © 2013 Guardian News and Media Limited or its affiliated companies. All rights reserved. | Use of this content is subject to our Terms & Conditions | More Feeds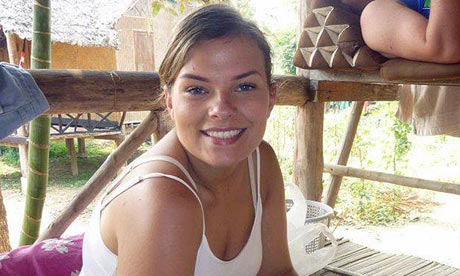 UK backpacker dies from poisoned alcohol in Indonesia
by Martin Williams
18 May 2013 at 10:15am
Cheznye Emmons, 23, has life support machine turned off after drinking methanol from a bottle labelled as gin
A British backpacker has died after drinking poisoned alcohol in the Indonesian jungle.
Cheznye Emmons, 23, had bought a bottle labelled "gin" from a shop, which turned out to be deadly methanol. The beauty therapist from Essex had been trekking with her boyfriend and another man they met while travelling.
All three suffered health problems after drinking the methanol, which can cause kidney failure, blindness, seizures and death. Emmons lost her sight and was taken through the jungle to the nearest eye clinic. She was referred to hospital where she was placed in an induced coma.
Her parents flew to Indonesia where they eventually decided to turn off her life support machine.
A Foreign Office spokesman said: "We can confirm the death of a British national in Indonesia and we are providing consular assistance to the family at this difficult time."
Her brother, Michael Emmons, said: "We're all just in shock. From what we understand, the shop poured the gin out of the original bottle and then replaced it with methanol. It was in the original bottle with the gin label on it. As far as we're aware, the shop has been shut and there's a police investigation."
Home-brewed spirits are common in Indonesia because of an alcohol tax of more than 200%, but methanol is a by-product of poor distillation techniques.
IndonesiaAsia PacificMartin Williams
guardian.co.uk © 2013 Guardian News and Media Limited or its affiliated companies. All rights reserved. | Use of this content is subject to our Terms & Conditions | More Feeds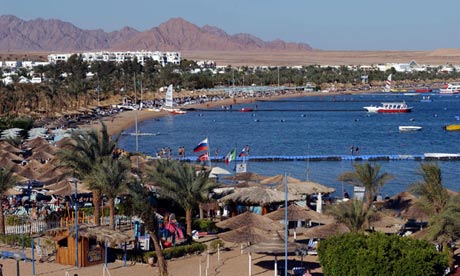 British girl drowns in Egyptian hotel pool
by Martin Williams
18 May 2013 at 9:54am
London five-year-old Chloe Johnson dies in water park of Coral Sea Waterworld hotel in Sharm el-Sheikh
A five-year-old girl from south London has drowned in a hotel pool at an Egyptian resort in Sharm el-Sheikh.
Chloe Johnson, from Forest Hill in south London, died in a water park at the Coral Sea Waterworld hotel while on a family holiday.
Her grandmother told Sky News on Saturday that the family was devastated by her death.
A spokeswoman for the travel company First Choice said: "First Choice can sadly confirm that a child has died while staying at the Coral Sea Waterworld hotel in Egypt. The incident occurred in a pool in the hotel's water park.
"Our thoughts and condolences are with the family at this extremely difficult time. The British consulate were immediately informed and they are now working with our dedicated resort team in Egypt, to offer every assistance possible to the family in resort.
"In partnership with the hotelier, our resort team are working to understand how the incident occurred, and we will be carrying out a full and thorough investigation. At this time our priority is to provide support to the family."
A Foreign Office spokesman confirmed the death of a British national and said it was providing consular assistance.
A spokesman said: "We are aware of the death of a British national in Sharm el-Sheikh in Egypt on 17 May. We are providing consular assistance to the family at this difficult time."
The Coral Sea Waterworld water park had been open for less than three weeks, according to its Facebook page.
EgyptMiddle East and North AfricaAfricaLondonMartin Williams
guardian.co.uk © 2013 Guardian News and Media Limited or its affiliated companies. All rights reserved. | Use of this content is subject to our Terms & Conditions | More Feeds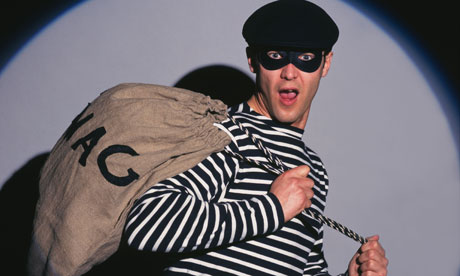 What do you do after a burglary?
by Patrick Collinson
18 May 2013 at 7:01am
The number of break-ins may be in decline, but that was no comfort when our home was ransacked
There has been good news on burglary in recent weeks. Official figures show that break-ins were down 9% in 2012, in part because the fall in electrical prices means there's less stuff that is worth nicking. The Economist last week analysed the "Not so mean streets" of Britain where despite recession and high unemployment, burglary continues its decade-long decline. But this offered little comfort to us after arriving home from the cinema last weekend to find our home ransacked. Computers stolen, watches and jewellery gone, cameras looted, drawers emptied and clothes strewn across the floor. Nothing really prepares you for it.
On the top floor the Velux roof window was wide open. Had we disturbed the thieves? Were they lurking outside on the roof? Unlikely, but I called 999 for the first time in my life. The response from the Metropolitan Police was magnificent. Two policeman were at the door within minutes. Just five minutes later, there was a police helicopter thermal imaging the roof, sadly to no avail. An hour later a forensics expert made a detailed examination (we may have a DNA sample of the thief).
It's early days on my claim, but the insurers (esure) have been both reassuring and professional. I asked – well, more likely, gibbered – if the thieves would be back once the payout has been agreed. My father had rattled me with the story of a neighbour burgled three days after the first break-in. But the rep assured me that second-time-round robberies are actually very rare.
Still, your first instinct is to turn your home into a fortress. On Sunday I Googled "burglar alarms", to find the first reference was a consumer test I wrote myself in 2005 (never expect journalists to follow their own advice). An hour later I was at Screwfix, on the path of burglary cliche number one. Nine out of 10 burglar alarms, I'm told, are bought after a burglary. And then half are never turned on.
Are they really worth having? Rather tellingly, when I asked esure if my new burglar alarm would result in a lower premium, it said: "We do not offer a discount to homeowners that have a burglar alarm fitted." Evidently they don't do much to reduce claims.
Should we fit a "London Bar" on the front door frame, motion sensitive lights outside, iron bars on the windows? I'm sure I and many others would like to know what works.
There's no question that I'll now face steeper home insurance premiums in future. But how much more? Esure was less forthcoming, saying it will "depend on a number of things. Typically the claim amount, the no-claims bonus reduction, etc." I'm already starting to think of home insurance as a repayment plan rather than the pooling of risk. Do insurers simply claw back payouts through premium hikes? Again, I'm interested to hear your post-burglary insurance experience.
The police recommended I use immobilise.com to register my goods, which ain't so easy when all your computers are in someone's swag bag. Virtually everyone said "you do use Dropbox, don't you?" to back up photos. No, I don't, and please, no one else say so.
A colleague told me to keep an eye on the pawnbrokers. He spotted his stolen saxophone and French horn in Cash Converters, Streatham, two weeks later. He marched in, called the police, and got them back. It even resulted in the conviction of the thief.
So midweek, between the payday loan and pound stores that line my south London high street, I visited the many pawnbrokers. How do they know the goods aren't stolen? Ah, we ask for passports and look on "CheckMEND", they told me. But if you haven't already registered on immobilise.com, they have no way of knowing it's your stuff being fenced. Meanwhile, on the web there's a frightening number of ads offering "free delivery" of second-hand electricals – just call this mobile number. How efficient the internet is in distributing stolen goods.
Meanwhile, to the person in possession of a MacBook Pro, serial number C02FL1AEDF91, bugger off, it's mine.
Consumer affairsCrimePatrick Collinson
guardian.co.uk © 2013 Guardian News and Media Limited or its affiliated companies. All rights reserved. | Use of this content is subject to our Terms & Conditions | More Feeds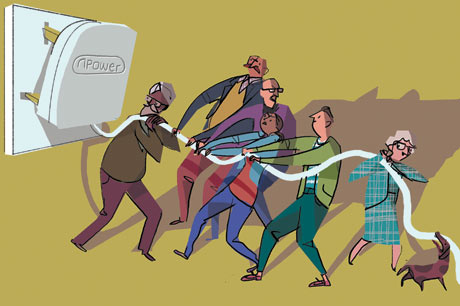 Npower feels the heat after accusations of UK tax avoidance
by Miles Brignall
18 May 2013 at 7:01am
With npower accused of avoiding tax at the same time as hiking prices, some consumers are taking matters into their own hands
Npower has become the latest firm to feel the heat of a mass consumer boycott after thousands of its gas and electricity customers said they plan to switch supplier to protest at its tax affairs.
In April, chief executive officer Paul Massara revealed in the House of Commons that his company had paid almost no corporation tax between 2009 and 2011.
When it later emerged that the energy giant had used a Maltese company to transfer funds between it and its parent firm, RWE, experts suggested there was no other reason to do this except to reduce the firm's tax liability.
Protest group 38 Degrees sprang into action. The not-for-profit, political-activist group, which takes its name from the angle at which an avalanche happens, organised a petition and potential mass boycott to send npower and other companies adopting similar measures a message that consumers will no longer support such firms. By the end of this week more than 175,00 people had signed up, with 30,000 indicating that they were npower customers and were prepared to consider switching.
The group was part of the campaign against Starbucks, and another campaign that forced the government to halt its plan to sell off national forests.
Npower says it didn't do it, but the revelations about tax avoidance have provoked huge anger, particularly among critics concerned the "big six" energy companies lack proper regulation and have been profiteering at British consumers' expense.
The fact that npower put up its prices by 9% in November didn't help at a time when millions are in fuel poverty. It also emerged that its chief executive, Volker Beckers, was a non-executive director for HM Revenue & Customs at the time when the Maltese tax arrangements were in place.
Npower has been robust in its defence. In a statement, Massara said: "We are proud of our company – and reject the allegations from 38 Degrees. Corporation tax is low for us because we invested billions in the UK. Paying via Malta made no difference to UK tax. We do not engage in tax avoidance and we never will."
But David Babbs, executive director at 38 Degrees, says: "Npower has been caught dodging tax at the same time as hiking its prices. No wonder so many of its customers feel ripped off. We don't have to stand for this.
"Customer pressure forced Starbucks to change tack and we can do the same with npower.
"If enough of us switch from npower to other energy suppliers, we'll send a powerful signal to all tax-dodging companies: if you want to keep your customers in the UK, start paying your fair share of tax in the UK."
38 Degrees say it sought a meeting with Massara, along with some of its members who were npower customers, but the company declined.
Anyone considering quitting npower has to choose where to go – and how much it will cost.
38 Degrees suggests that boycotters should move to the Co-operative, Ebico, Ecotricity, Good Energy, Green Energy or Ovo.
But there are likely to be higher costs. Guardian Money estimates for a family on npower's standard tariff, it will cost £45 extra a year to go to Good Energy, or £115 at Ecotricity. There may also be exit penalties if a customer is locked into a fixed-price tariff.
One npower customer, who says she will switch as part of the protest, is Chris Simpson, 57. She is a full-time carer who lives with and looks after her 90-year-old mother and a friend who is disabled and bed bound.
"When I read that npower was paying almost no tax I was really annoyed. The rest of us have no choice but to pay our taxes, but it is seemingly able to decide whether or not it wants to pay. It's not right it is able to get a competitive advantage in this way."
She says she is a firm believer in consumer power, and believes this company and others will have to take note of the bad publicity. She is also boycotting Amazon for the same reasons. But she admits her annoyance at npower may be coloured by the fact they can only afford to heat the downstairs of her Lancaster terraced home.
"We go around the rest of the house with our with coats on. I've been a npower customer for 14 months and in that time I've repeatedly tried to find out why our bills are so high (£150 per month) but every time I contact them, I don't get anywhere."
Over recent months a number of high-profile companies have been threatened with consumer boycotts following revelations they pay little or no tax despite clocking up millions – even billions of pounds in sales. Just this week the Guardian reported that Amazon paid just £3.2m in corporation tax on UK sales of £4.2bn.
Energy billsConsumer affairsHousehold billsEnergy industryMiles Brignall
guardian.co.uk © 2013 Guardian News and Media Limited or its affiliated companies. All rights reserved. | Use of this content is subject to our Terms & Conditions | More Feeds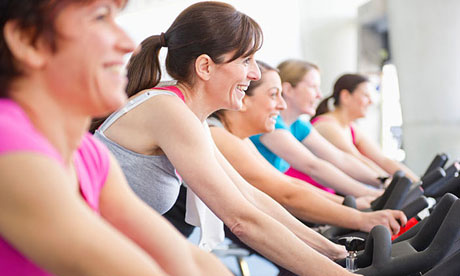 Nuffield retail bond launches at 6% – but does it have a clean bill of health?
by Patrick Collinson
18 May 2013 at 7:00am
Retail bonds can be a minefield for investors in search of a better rate but ignorant of risks involved, say advisers
Nuffield Health, which bills itself as the UK's "leading not-for-profit provider of health and wellbeing services", this week launched a bond paying 6% a year on deposits of as little as £1,000.
The rate is more than double the interest paid on the current best-buy savings accounts, and is the latest in a string of issues from companies and organisations tapping into the public's thirst for better returns than those on offer at traditional banks and building societies.
Should savers pile in? Financial advisers polled by Guardian Money are not entirely convinced, with some arguing that savers are largely ignorant of the risks involved in retail bonds, while others say the word "bond" is itself misleading.
The Nuffield bond's interest is fixed at 6% a year for five years, payable annually, on investments from £1,000 to £250,000. Nuffield is hoping to raise £15m, with a closing date of 18 June. It is offered on a first-come, first-served basis, so any subscriptions sent in once the £15m has been reached will be returned, even if they are arrive before 18 June. The money will be used to invest in Nuffield's hospitals, clinics and gyms (it bought the Cannons chain).
The bond can't, however, be wrapped into a tax-free individual savings account. Instead, savers will have basic rate tax of 20% deducted from the interest payout at source. In other words, savers will receive 4.8% interest. If they are non-taxpayers, they can reclaim the tax, or if they are higher rate taxpayers they will have to declare the income and pay the balance – ie the rate will in effect be 3.6%.
But financial advisers caution against making direct comparisons with fixed-rate bond savings accounts. A retail bond such as the Nuffield Health Bond, and others before it, such as those from Tesco Bank, are in effect a loan to the business. If the business goes under, you lose most or all of your money – without any recourse to compensation schemes.
The Nuffield Health Bond is not protected by the Financial Services Compensation Scheme, which provides cover of up to £85,000 on conventional deposit accounts. But the lack of FSCS protection hasn't stopped savers pouring millions of pounds in recent years into retail bonds. The London Stock Exchange's retail bond platform, Orb, began three years ago and has made it much simpler and easier for the general public to buy and sell bonds in companies.
Tesco's bond issues (from its banking subsidiary, not the supermarket) have been hugely popular. Last year it issued an eight-year bond paying 5% where the underlying price has already gone up from 100p to 109p (although that means anyone buying it in the "secondary" market will in effect receive a lower yield). Hargreaves Lansdown runs a dealing service for small investors, and has in the past promoted bonds paying 6% from Provident Financial and 6.125% from International Personal Finance. But it is keen to point out that neither the income nor capital is guaranteed, and that they can fall in value.
Brian Dennehy of adviser Dennehy Weller & Co is more scathing. "A lot of these bonds appear opportunistic to us. They are not a safe, high-yield option. You are taking a lot of risk with a bond; often you are buying into a business you don't know, and where you have no idea where you stand if it goes bust. There's no safety net, and when one of these bonds goes bust, it will reflect badly on the entire financial services industry."
Evidence of just how risky bonds can be came last week from Co-operative Bank, whose bonds plummeted after a severe downgrade from rating agency Moody's. The price of one Co-op bond fell from around 150p to 90p, leaving holders with losses of around 40% of their capital.
The Nuffield Health bond worries advisers more than some other bonds, such as the one from Tesco Bank, because it will not be traded on the London Stock Exchange. Investors will have to lock up their money for five years and rely upon Nuffield still being there to return the deposit. Early redemptions are not allowed.
Kevin Doran, senior fund manager at private bank Brown Shipley, says: "The Nuffield issue underlines the importance of investors understanding what they are buying because there are important differences between this and some of the recent retail bond launches.
"The Nuffield Health bond won't be listed on the London Stock Exchange, where retail investors can trade bonds in a similar way to equities, and that means there will be no secondary market and no pricing once the issue goes live.
"Investors have to ask themselves whether they think a yield of 6% from a not-for-profit organisation running hospitals and health clubs is sufficient. They should also consider whether they want to tie their money up for five years at that yield."
He describes Nuffield's balance sheet as "not the best in the world", and says that although it had a turnover last year of £645m and fixed assets of £523m, it only managed to achieve a pre-tax profit of £4m. However, Nuffield says its turnover was up 12% on the year before, and return on capital employed rose to 15.7%.
But for advisers who aren't keen on the Nuffield bond, what are the alternatives? The yield (interest rate) on many of the bonds of utility companies and multinationals traded on the LSE have fallen steeply in recent years and many are offering only 4% or less.
At Brown Shipley, Doran rates less well-known companies such as Workspace, Unite and Enquest, which yield around 5%, but are backed by real assets such as property, or, in Enquest's case, oil flows.
Investors should also be careful to understand how tradeable bonds work. If you buy at the outset, the bond will pay the fixed amount of interest (usually known as the "coupon") and repay the capital at maturity. They are normally launched at 100p a unit, but along the way, as they are traded, their price may rise or fall. If you buy at a price of more than 100p and hold to maturity, then you are, in effect, guaranteeing that you will be losing some of your capital, although you may be happy with that if you also receive a high coupon.
When investing, it is always worth comparing the "running yield", which is a snapshot of the current price of the bond compared with the interest paid, and the "gross redemption yield", which shows you how much you'll earn if you hold it to maturity.
For more information on the Nuffield bond, go to nuffieldhealthbond.com or call 0871 664 9236.
InvestmentsConsumer affairsHealthcare industryInvestingHealthPatrick Collinson
guardian.co.uk © 2013 Guardian News and Media Limited or its affiliated companies. All rights reserved. | Use of this content is subject to our Terms & Conditions | More Feeds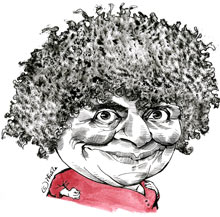 Miriam Margolyes by Nicola Jennings
by Nicola Jennings
18 May 2013 at 12:44am
Actress
Nicola Jennings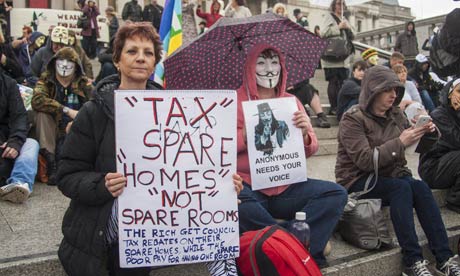 'Bedroom tax' prompts surge in pleas for council aid
18 May 2013 at 12:38am
More than 25,000 people applied for DHP to help cover April rent, compared with 5,700 in same month last year
The number of people claiming extra handouts from councils to meet housing costs has soared following the introduction of the so-called "bedroom tax".
More than 25,000 people applied for discretionary housing payments (DHP) to help cover their rent in April, compared with 5,700 in the same month last year, according to an analysis of 51 councils by the Independent.
The government has substantially increased DHP funding for local authorities to help those most affected by the withdrawal of what ministers call the "spare room subsidy".
A Department of Work and Pensions (DWP) spokesman said officials were "monitoring" the situation to ensure those who needed support received it.
The regulations introduced on 1 April led to reductions in housing benefit payments to social tenants assessed to be under-occupying their accommodation.
Under new "size criteria", tenants with one spare bedroom have had a payment reduction of 14% and those deemed to have two or more spare, a reduction of 25%.
The Independent reported that in some areas the influx of people seeking help had forced councils to hire extra staff. Birmingham saw the number of DHP claimants rise from 496 in April last year to 2,601 last month, and the city council said many of those hit by the welfare reforms were turning to "last-resort services" such as food banks.
Glasgow saw the highest number of claimants of any council in the country, with 5,501 claims for help. PA
Bedroom taxHousing benefitWelfareHousingBenefits
guardian.co.uk © 2013 Guardian News and Media Limited or its affiliated companies. All rights reserved. | Use of this content is subject to our Terms & Conditions | More Feeds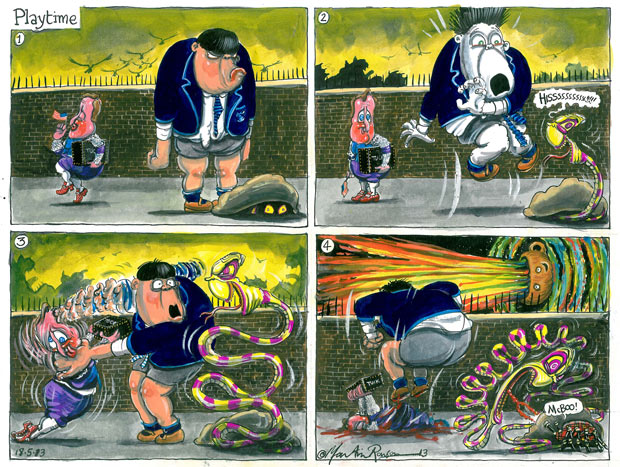 Martin Rowson on Alex Salmond and Nigel Farage – cartoon
by Martin Rowson
18 May 2013 at 12:16am
SNP leader accuses Farage of touting obnoxious policies after Ukip leader labels protesters 'fascist scum'
Martin Rowson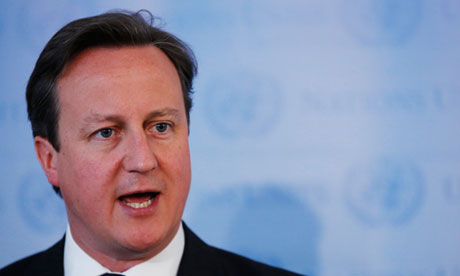 David Cameron ally: Tory activists are mad, swivel-eyed loons
by Nicholas Watt
18 May 2013 at 12:11am
Senior Tory made remarks in response to question about MPs who voted for EU referendum amendment in Queen's speech
Downing Street is wrestling with a dilemma over how to respond after a close ally of David Cameron was alleged to have described Tory activists as "mad, swivel-eyed loons".
In remarks immediately seized on by Nigel Farage, the Ukip leader, the senior Tory said that the party's MPs have to rebel against the leadership because they face pressure from hardline associations.
Farage, who knows the identity of the Tory, tweeted: "If you are a Conservative supporter who believes in Ukip ideas then your party hates you. Come and join us."
The senior Tory made the remarks – in earshot of journalists – after being asked about the decision of 116 Tory MPs to defy the prime minister and vote in favour of an amendment regretting the absence of a EU referendum in the Queen's speech.
The Conservative said: "It's fine. There's really no problem. The MPs just have to do it because the associations tell them to, and the associations are all mad, swivel-eyed loons."
Downing Street faced pressure on Friday evening because the Tory has been well known to the prime minister for many years and is due to play a significant role in the party's preparations for the general election. The Times, Daily Telegraph, the Daily Mirror, who all reported the remarks and who know the identity of the Tory, declined to name the senior member of the prime minister's circle.
The publication of the remarks, which were made during the week while the prime minister was in the US, is particularly embarrassing for Cameron. They come after No 10 aides expressed fury with Philip Hammond, the defence secretary, who criticised the government for devoting so much time to the gay marriage legislation.
Downing Street aides are relaxed about Tory MPs, including ministers, voicing opposition to gay marriage because it is a free vote. But they felt that the defence secretary crossed a line when he criticised No 10 for devoting so much parliamentary time to the issue. This was regarded as a deeply hostile act and fed suspicions that Hammond is looking to become chancellor in a post- Cameron government or even to make a play for the Tory leadership.
But No 10 has a more immediate crisis after the name of the Tory who criticised Tory activists was running in Westminster circles on Friday evening. The senior figure is expected to be named on Saturday.
Downing Street, which knows the name of the Tory, declined to comment on Friday evening. But Farage is planning to exploit the embarrassment when the Tory is named.
The Ukip leader is planning to say: "This person is an excellent recruiting sergeant for Ukip. If constituency chairman or district chairmen of the local Conservative associations feel uncomfortable, now is a good time to leave the party.
"These comments and Ken Clarke's description of Ukip as clowns shows the contempt they have. They even hate their own side. There will be a warm pint of bitter awaiting those who come over."
ConservativesDavid CameronNigel FarageNicholas Watt
guardian.co.uk © 2013 Guardian News and Media Limited or its affiliated companies. All rights reserved. | Use of this content is subject to our Terms & Conditions | More Feeds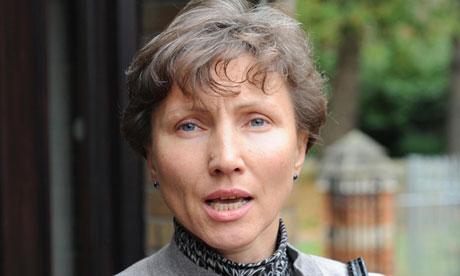 Alexander Litvinenko widow accuses William Hague of sabotaging inquest
by Luke Harding
17 May 2013 at 11:07pm
Marina Litvinenko speaks out after coroner agrees to exclude material suggesting Russian agencies were involved in killing
The widow of Alexander Litvinenko has launched a blistering attack on William Hague and David Cameron, accusing them of sabotaging the inquest into her husband's murder and hiding the Russian state's role in his death.
Marina Litvinenko said she was "utterly dismayed" after a coroner on Friday upheld an application by Hague to keep crucial evidence from the inquest secret.
Sir Robert Owen reluctantly agreed to exclude material which suggested Russia's state agencies were behind Litvinenko's cold-war style killing.
Owen also agreed to suppress documents that examined whether UK officials could have done more to prevent his murder.
A furious Mrs Litvinenko said on Friday: "The effect of today's ruling is to protect those responsible for the murder of a British citizen on the streets of London, and to allow the Russian government to shield behind a claim for secrecy made by William Hague with the backing of prime minister David Cameron."
She said there had been "increasing signs over the past year" that the government was moving to strike what she called "a secret political deal with the Kremlin".
She cited increasingly warm recent meetings between Hague and his Russian counterpart, Sergei Lavrov, and Cameron's talks on Syria last week with Vladimir Putin in the Russian beach resort of Sochi.
Afterwards the two leaders announced that Russia and the UK were resuming intelligence co-operation.
The former Labour government severed all contacts with Russia's FSB spy agency in 2007 after concluding it had played a leading role in Litvinenko's assassination. Putin is the agency's former chief.
Mrs Litvinenko added: "This is a very sad day, a tragedy for British justice which has until now been respected around the world, and a frightening precedent for all of those who have been trying so hard to expose the crimes committed by a conspiracy of organised criminals who operate inside the Kremlin."
In his ruling (pdf), Owen said the inquest scheduled to take place later this year might now result in an "incomplete, misleading and unfair" verdict.
The coroner said he would consider inviting Theresa May, the home secretary, to hold a public inquiry instead. The inquiry could hear the sensitive evidence buried by Hague in secret sessions.
On Friday Mrs Litvinenko said that since the inquest had effectively abandoned its search for the truth, she had therefore written to the coroner asking him to initiate a public inquiry within five days.
The inquiry could begin on 2 October 2 – the date originally set for the inquest. Owen, who is a judge, could preside over it.
Litvinenko died in November 2006 after two former KGB agents – Andrei Lugovoi and Dmitry Kovtun – allegedly slipped radioactive polonium into his tea at London's Millennium hotel. The Kremlin has refused to extradite the two spies, who have both vigorously denied Litvinenko's murder.
Mrs Litvinenko's lawyer, Ben Emmerson QC, had previously accused Hague of attempting to stage a cover-up and of placing Britain's trade interests with Moscow ahead of justice.
Both Hague and Cameron were shamelessly "dancing to the Russian tarantella", he told a pre-inquest hearing.
Litvinenko's close friend Alex Goldfarb said it was now apparent that Hague was indeed hiding evidence in the case in order to appease the Kremlin.
"It's obvious: the government are trying to protect their relations with Putin. They have their reasons.
"They want Russian co-operation and investment. But in this case it's being done at the expense of justice."
Goldfarb said it was practically meaningless to soldier on with an inquest if it could no longer examine the role of Russia's spy agencies, nor damning evidence indicating that the polonium used in the murder plot came from Russia.
He added: "They [Hague and Cameron] appear more concerned about chemical weapons in Syria than polonium spread around the streets of London."
In his ruling, the coroner said the secret evidence held by the British government "does establish a prima facie case as to the culpability of the Russian state in Mr Litvinenko's death".
This evidence will now not be revealed. Owen made clear his unhappiness with this situation and admitted it made it difficult for him to carry out the "full, frank and fearless investigation" he originally promised.
Litvinenko's widow and other interested parties now have 14 days to challenge the coroner's decision. But they have little chance of success – not least because they have been kept in the dark as to what the secret evidence includes.
Hague's lawyers have shown "samples" of the controversial material in closed-door hearings held over several days.
National newspapers and the BBC had joined forces to oppose Hague's secrecy application and on Friday expressed their dismay at the ruling.
Jan Clements, a lawyer acting for the Guardian and other media groups, said: "It would mark a low point in open justice if evidence concerning the responsibility for and preventability of the killing of Litvinenko were only heard in a secret hearing."
Hague applied for a public interest immunity certificate (PII) on 7 February. He argued that if sensitive evidence were revealed it might damage the UK's "national security and/or international relations".
Critics complained this wording was excessively vague. The coroner did eventually reject a part of Hague's PII claim, but the subject was redacted and is shrouded in mystery.
Alexander LitvinenkoVladimir PutinRussiaEuropeWilliam HagueDavid CameronLuke Harding
guardian.co.uk © 2013 Guardian News and Media Limited or its affiliated companies. All rights reserved. | Use of this content is subject to our Terms & Conditions | More Feeds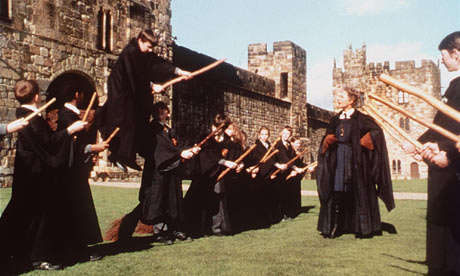 Book auction to shine light on the secrets of quidditch
by Alison Flood
17 May 2013 at 10:30pm
Charity auction of annotated first edition novels gives unprecedented insight into the genesis of classic titles

From JK Rowling's satisfaction at how the game of quidditch "infuriates men" to Ian Rankin's revelation that he originally planned to kill off Rebus at the climax of the inspector's very first outing, a ground-breaking charity auction of annotated first editions from 50 major contemporary writers will give unprecedented insight into how the classic titles came to be.
Fifty authors including Margaret Atwood, Nadine Gordimer, Philip Pullman, Tom Stoppard and Ian McEwan have each donated a first edition of one of their most famous works, with each book extensively annotated or illustrated by the writer. Taking place on 21 May in aid of English Pen, the auction of the first editions is expected to raise hundreds of thousands of pounds for the writers' charity.
In her edition of Harry Potter and the Philosopher's Stone – described as "the definitive copy of any Harry Potter book" by Sotheby's director of printed books Philip Errington – as well as telling the familiar story of how she wrote the novel "in snatched hours, in clattering cafes or in the dead of night", Rowling's notes also give away the genesis of quidditch.
"[It] was invented in a small hotel in Manchester after a row with my then boyfriend," she writes. "I had been pondering the things that hold a society together, cause it to congregate and signify its particular character and knew I needed a sport.
"It infuriates men … which is quite satisfying given my state of mind when I invented it."
The bestselling novelist has annotated 43 pages of the book and provided 22 of her own illustrations, from a sleeping baby Harry on the Dursleys' door step to a brooding Snape. "The personality of the author leaps from these pages and we are treated to a remarkable insight into her creative genius," said Errington.
Rankin notes in his donated first edition of Knots and Crosses: "I seem to remember I planned to kill Rebus off at the climax; glad now I changed my mind." The author also criticises the prose he wrote over 30 years ago, in 1987. "My prose these days is a lot leaner. There's too much of the Eng. Lit. class about some of the writing here."
Rankin writes, also underlining his use of the phrase "the manumission of dreams". "I'd obviously found the word manumission somewhere and was keen to shoehorn it into my book — no real idea what this phrase means."
Julian Barnes, in his copy of his first and most autobiographical novel, Metroland, shows how an author might win literary prizes – Metroland took the 1981 Somerset Maugham Award for a first novel – but still struggle to win parental approval. "My father told me he liked the book – found it funny and liked the dialogue, though he thought the language 'a bit lower deck'."
His mother, meanwhile, "liked the reference to her needlework on p13, and thought it 'made some points'; but said she couldn't get over the bombardment of filth. When friends visited, she would only let them see the cover of the book – they weren't allowed to look inside."
Barnes was comforted, however, by a letter from Philip Larkin, who said "that he had much enjoyed it, despite his prejudice against novels with people under the age of 21 in them. He added, gloomily, something like, 'but is that what life's like nowadays?' This unexpected praise was the most gratifying moment of the strange passage of first publication," writes Barnes.
Nobel laureate Seamus Heaney, annotating his poetry collection Death of a Naturalist, reveals in a note beside the poem At a Potato Digging that "Anthony Thwaite once described me (to my face) as 'laureate of the root vegetable'". The poet does not know, he also writes, rather poignantly, if his father ever read his poem Follower about how "My father worked with a horse-plough, / His shoulders globed like a full sail strung / between the shafts and the furrow".
Insights into what might have been are given by Stoppard, in his play Rosencrantz and Guildenstern Are Dead. The playwright says he originally "wanted to call the play Exit Rosencrantz and Guildenstern, but for the bad grammar – "'Exeunt R and G' I didn't like as a title, so settled for 'are dead'". Lionel Shriver, meanwhile, reveals that We Need To Talk About Kevin was not originally intended to be written as a series of letters. "Much has been made of Kevin being an 'epistolary novel'. But it was originally written in the second person, not in letters. In order to make the book 'epistolary' I did little more than add dates, 'Dear Franklin', and 'Love Eva'," she says.
And Nick Hornby speculates about "how different" his footballing memoir Fever Pitch would be if he were to write it today, "except, of course, I couldn't write it now, I'm too old … I'm too old to care about these things as much as I did then. Life and jobs and children and all sorts of things get in the way now. I'm not disowning the book – I'm very proud of it. I'm just saying that it's a young man's book, which is why it worked."
All the works from the First Edition, Second Thoughts auction will be on public show at Sotheby's London galleries on 20 and 21 May, with the auction – expected to be attended by a mix of private individuals, book dealers and libraries – taking place on the evening of 21 May.
"We've never done anything like this before and it does feel ground-breaking," said Heather Norman-Söderlind, the deputy director of English Pen. "We are indebted to all the 50 authors who contributed such immense good will to this project."
JK RowlingHarry PotterNadine GordimerMargaret AtwoodIan RankinTom StoppardAlison Flood
guardian.co.uk © 2013 Guardian News and Media Limited or its affiliated companies. All rights reserved. | Use of this content is subject to our Terms & Conditions | More Feeds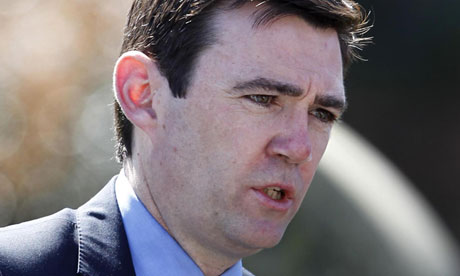 £140 buys private firms data on NHS patients
by Randeep Ramesh
17 May 2013 at 10:23pm
Bupa approved to access sensitive medical records as campaigners question patient consent for release
Private health firms, including Bupa, can pay £140 to identify potentially millions of patients and then access their health records, detailing intimate medical histories, under a new national arrangement in the NHS, the Guardian can reveal.
The records, which include sensitive information about hospital visits, such as a mother's history of still births, patients' psychiatric treatment and critical care stays, allow individuals to be identified by use of postcode, gender and age as well as their socioeconomic status.
On Monday the government slipped out the news that private insurer Bupa was approved to access England's "sensitive or identifiable" patient data, housed centrally by the Health and Social Care Information Centre (HSCIC). It is now among four private firms that have passed the government's vetting procedures.
The charging structure for "bespoke patient-level extracts" was revealed when HSCIC put up a "cost calculator" to work out how much prospective customers would pay for sensitive hospital data. The "indicative fee" for a full set of 20 years' inpatient data was about £8,000 including £140 to make the records identifiable.
The prime minister has argued that companies such as Britain's key life sciences firms should be able to benefit from the NHS's vast collection of patient data. But critics argue that this amounts to putting the NHS "up for sale".
Campaigners say the health service is aping commercial practice – pointing out that only last week the country's largest mobile phone operator announced it was selling the internet habits of its 27m customers.
Phil Booth, coordinator at patient pressure group medConfidential, said: "People are rightly concerned when details of their mobile use or online habits are sold on; now we learn that the NHS is selling masses of highly sensitive medical information to private companies. Like millions of other patients, I'm certain I never gave my consent for that."
The Guardian has established that private companies are already attempting to access patient records which can identify individuals.
In July a private research firm Civil Eyes was granted access to sensitive "consultant code" data. However, in the same month Dr Foster, which produces a guide to good hospitals, was refused permission to obtain patient mental-health data which included date of birth, gender, marital status and NHS number.
Labour called for the practice to be "suspended immediately pending a full investigation". Shadow health secretary Andy Burnham said: "Patients will be appalled to learn that the government appears to be auctioning off their personal information to the highest bidder.
"We warned David Cameron 18 months ago that greater safeguards were needed on the use of data in the NHS. He failed to provide them and, in his drive to commercialise the NHS, he has allowed this unacceptable situation to arise. Ministers need to tell us whether they knew about this practice and whether it was given their approval".
The HSCIC said that it "only provides identifiable data when there is a lawful basis to do so, eg, with patient consent. The data we provide is normally anonymised. We do charge a fee to cover administrative costs of operating an extract/data linkage request. We are committed to ensuring information about our services are presented in a transparent and accessible way and will continue to develop our website to ensure further clarity in this area."
Dr Katrina Herren, medical director of Bupa Health Funding UK, said: "Bupa uses NHS clinical data to support the NHS with services like population health management, and also for benchmarking purposes.
"The government publishes very clear rules on how we can use the data, and we adhere to the highest standards of information governance when handling confidential information."
Data protectionHealthcare industryPrivacyNHSHealthRandeep Ramesh
guardian.co.uk © 2013 Guardian News and Media Limited or its affiliated companies. All rights reserved. | Use of this content is subject to our Terms & Conditions | More Feeds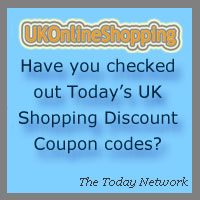 BBC News - UK
The latest stories from the UK section of the BBC News web site.
Litvinenko widow calls for inquiry
18 May 2013 at 8:21am
The widow of former KGB spy Alexander Litvinenko calls for the inquest into his death to be abandoned and replaced with a public inquiry.
Heads' no confidence in Gove reforms
18 May 2013 at 12:29pm
Head teachers pass a motion of no confidence in Michael Gove's education policies at a conference in Birmingham.
Ofcom plans simplified phone numbers
18 May 2013 at 1:47am
Some people are "put off" making important calls because of confusion over the amount they will be charged, according to the telecoms regulator.
British child dies at Egyptian hotel
18 May 2013 at 1:19am
A British child has died in a pool at a hotel waterpark in the Egyptian resort of Sharm el-Sheikh, travel company First Choice says.
Two killed as car rolls off A419
18 May 2013 at 10:28am
Two people are killed and three others seriously injured in a car crash in Wiltshire.
Contactless 'charging errors' at M&S
18 May 2013 at 1:56am
Some Marks and Spencer customers say its contactless payment terminals have taken cash from cards other than the ones intended for payment.
Kirk General Assembly gets under way
18 May 2013 at 12:10am
The new moderator of the Church of Scotland officially takes up her post as the Kirk's General Assembly gets under way.
Man found murdered in city field
18 May 2013 at 10:35am
A man believed to be in his 40s is found murdered in a field near a block of flats in Coventry.
Madeleine police identify new leads
17 May 2013 at 5:55pm
UK detectives reviewing the 2007 disappearance of Madeleine McCann in Portugal say they have identified "a number of persons of interest".
Flypast marks Dambusters raids
17 May 2013 at 7:30pm
A flypast takes place over Lincoln Cathedral to mark the 70th anniversary of the World War II Dambuster raids.