Sport | The Guardian
Sport news, results, fixtures, blogs and comments on UK and world sport from the Guardian, the world's leading liberal voice
West Ham promise to ban fans for life after Upton Park violence
by Alan Smith, David Hytner and agencies
11 May 2016 at 6:59am
Club brands attack on Manchester United as unacceptable and says it will work with police to identify perpetrators
West Ham football club has promised to impose life bans on fans responsible for the trouble that marred their final match at Upton Park.
The visiting Manchester United team bus was pelted with missiles before the game and their goalkeeper, David de Gea, targeted during the match, which ended in a thrilling 3-2 victory for the home team.
Continue reading...
England women's captain Charlotte Edwards announces retirement
by Guardian sport
11 May 2016 at 8:46am
• 'It became clear the coach wants to build a new team'
• 'I would have loved to have carried on' she says
The England women's captain, Charlotte Edwards, has announced her retirement from international cricket with immediate effect.
During her 20-year England career, Edwards won 309 caps across the three formats, scored more than 10,000 runs and led the team a record 220 times.
Continue reading...
Harlequins' Joe Marler: World Cup blow and off-field issues spilled on to pitch
by Robert Kitson
10 May 2016 at 9:00pm
• 'There's stuff that needs addressing in and out of rugby that I'm getting hold of'
• Marler ready for European Challenge Cup final against Montpellier
Joe Marler says the heavy criticism of England's failed World Cup campaign as well as personal issues led him to seek professional help to address his on-field behaviour. The Harlequins prop, who has served two bans recently, admits he had little option but to change and is now making a concerted effort to reboot his attitude and career.
Marler could hardly have been more searingly honest before Harlequins' European Challenge Cup final against Montpellier on Friday.
Continue reading...
Hillsborough disaster: why the FA still has serious questions to answer
by David Conn
10 May 2016 at 7:40pm
Trevor Hicks, who told the inquests he lost 'everything, the present, the future and any purpose' at Hillsborough, wants the FA to accept responsibility over its choice of ground and safety issues
Two weeks since the jury at the inquests into the deaths of 96 people at Hillsborough in 1989 determined they were unlawfully killed, the South Yorkshire police, which was principally responsible, has taken the torrent of blame. Bereaved families' fury at the police's stance at the inquests, alleging again that Liverpool supporters misbehaved despite the force having made a full apology in 2012, produced the removal of the chief constable, David Crompton.
Yet sitting through two long years at the inquests, it was also jarring to recall the Football Association, which selected Sheffield Wednesday's Hillsborough ground to host its FA Cup semi-final despite a history of safety problems, had made a "full and unreserved apology" in 2012. The FA's then chairman, David Bernstein, following the damning report of the Hillsborough Independent Panel, said: "We are deeply sorry this tragedy occurred at a venue the FA selected. This fixture was played in the FA's own competition, and on behalf of the Football Association I offer a full and unreserved apology and express sincere condolences to all of the families of those who lost their lives."
Continue reading...
If Andy Murray needs a big name as coach, step forward Martina Navratilova
by Kevin Mitchell in Rome
10 May 2016 at 8:31pm
The world No3 has intimated he is keen to entrust the rest of his career to a renowned former player, so could Ivan Lendl's old compatriot provide the answer as Amélie Mauresmo's successor?
Normally when a leading player suddenly is missing a coach, candidates move from the shadows to centre stage as if auditioning for a Hollywood movie. But John McEnroe has been unusually quiet this week; perhaps he no longer wants to coach Andy Murray.
McEnroe's name will emerge soon enough. It usually does, whether genuine or in jest. Ivan Lendl? He's not one for jokes. Besides, he has already had his West End run with Murray, and very successful it was too. The former Czech loves his golf too much – and Murray would need a brain transplant to forget the trauma of their last leaving.
Continue reading...
County cricket – live!
by Ali Martin at Edgbaston and Mike Selvey at Lord's
11 May 2016 at 9:43am
Today we have Ali Martin at Edgbaston for Warwickshire v Somerset and Mike Selvey at Lord's for Middlesex v Nottinghamshire
• County cricket: the week's final over
10.40am BST
Morning all,
Today we have Ali Martin at Edgbaston for Warwickshire v Somerset and Mike Selvey at Lord's for Middlesex v Nottinghamshire. We don't have any reports from yesterday to share, so here is something else to read: a lovely piece from the Nightwatchman about Yorkshire's relationship with cricket:
Related: What cricket means to Yorkshire
Continue reading...
Football teams relegated despite not being in the drop zone all season | The ...
by Michael Butler
11 May 2016 at 9:19am
Plus: managers overseeing two relegations in one season, train stations v town size (2) and could Harry Kewell have played for England?
"Just wanted to ask," emails Aniket Joshi, "have there been any teams relegated on the final day of a league despite never having been in the relegation zone for the rest of the season?"
The Premier League is often called the most competitive league in the world (of course, it isn't even the most competitive league in the UK) but if you think this season in England's top flight was one in which anybody could beat anybody, take a look at the 1908-09 First Division. A similar format – 20 teams, 38 matches for each team – yet the margins between the teams were tighter than a Floridian vote count. Well not quite, but they were close: by the end of the season, just four points separated Woolwich Arsenal in sixth and Manchester City in 19th. City had not been in the dreaded bottom two all season – in fact they had roared to the top of the league on the opening day owing to a 1-0 win against Sunderland (level points then decided by goal average – goals scored divided by goals conceded – thereby rewarding those who scored fewer goals) and had floated about in mid-table ever since, owing to their excellent home record (12 wins from 19, only The Wednesday, Sunderland and champions Newcastle had more) and dismal away record. The polar nature of the club was reflected on the terraces too, with attendances ranging from 40,000 to 3,000 throughout the campaign. Yet come the business end of the season, City were on the brink and lost their final match 1-0 away at Bristol City.
Continue reading...
Leicester look to break their transfer record with signing of Lucas Pérez
by Daniel Taylor
10 May 2016 at 6:51pm
• Deportivo La Coruña striker would provide competition for Jamie Vardy
• Ranieri also expects to bring in Spanish defender Luis Hernández on a free
Leicester City are hoping to start an extensive summer of transfer recruitment by arranging a deal with Deportivo La Coruña for their leading scorer, Lucas Pérez, that could see the Premier League champions break their transfer record and provide competition for Jamie Vardy in attack.
Claudio Ranieri also confidently expects to bring in at least one more player from Spain with Leicester in advanced negotiations to finalise a free transfer for Luis Hernández, a central defender from Sporting Gijon, who will help provide cover for Wes Morgan and Robert Huth.
Continue reading...
Sam Robson deserves to open for England in first Test against Sri Lanka | Mik...
by Mike Selvey
10 May 2016 at 3:56pm
Middlesex opener's three centuries in the County Championship should earn him a recall but who else will be in the England team for the three-Test series against Sri Lanka?
It is almost four months since England imploded in Centurion and limped away from a Test series they had actually won. Now, with Sri Lanka here and the opening Test of the seven this summer starting at Headingley in a little more than a week, it is time once more to shake the dust sheets off the selection process. This will not be easy.
The absence of international cricket and the early start to the season has given this correspondent the chance to see at first hand five rounds of first division championship cricket – seven of the nine counties in fact – the better to be able to try to make some judgments.
Continue reading...
Danny Willett back after only one round of golf since Masters triumph
by Ewan Murray
10 May 2016 at 7:37pm
• 'We have locked door and tried to have time alone; it's been chaos back home'
• Justin Rose and Brandt Snedeker drawn with Willett at Players Championship
The "chaos" Danny Willett has found himself surrounded by since winning the Masters is endorsed by the number of rounds he has played since being presented with the Green Jacket a month ago. "One," the Yorkshireman admitted in Florida on Tuesday. Even that was a casual game with friends in Rotherham.
"Every single spare minute we have had we have locked the door and tried to just have some time alone," Willett said. "I was going to take a few weeks off and go on a holiday and just relax, take the little one away, and just do normal things but it's just been obviously a bit of chaos back home.
Continue reading...
NBA MVP Stephen Curry isn't a 'system player' – he is the system
by Hunter Felt
10 May 2016 at 5:20pm
The NBA has never had a unanimous most valuable player before. But the ridiculously talented Golden State Warriors guard is an obvious first
The NBA has never had a unanimous MVP winner before. Sure, in the past, players have come close. In 2000, the Lakers' Shaquille O'Neal received 120 out of 121 possible first-place votes. In 2013, LeBron James, then with the Miami Heat, also fell one vote shy. Considering how many great individual seasons the league has seen, it was worth asking what a player would have to accomplish in order to receive 100% of the votes. Well, this season, Steph Curry showed us.

Related: Stephen Curry named NBA MVP after helping Warriors beat Trail Blazers
Continue reading...
Grand National winner Rule The World retired month after famous win
by Chris Cook
10 May 2016 at 3:34pm
• Horse had twice fractured pelvis before Aintree heroics
• Nine-year-old was first novice to win race since 1958
Rule The World, last month's Grand National winner, has been retired at the unusually young age of nine. The gelding is reported to be in excellent health but his owner, Michael O'Leary of Ryanair fame, has decided he has earned an early retirement.
"He's perfectly sound, which is the main thing," reported Eddie O'Leary, Michael's brother, who manages his Gigginstown racing operation. "Because of his previous pelvic injuries, we didn't want to send him back to Aintree with a big weight, that wouldn't have been fair on him. He provided us with our first Grand National and we'll never forget him. Now he can go back to Gigginstown House and have a happy retirement."
Continue reading...
Royals prospect Raul Mondesi given 50-game suspension for using steroids
by Associated Press
10 May 2016 at 10:16pm
The penalty was announced Tuesday against the 20-year-old infielder, who is on Kansas City's 40-man roster but had been optioned to Double-A
Kansas City Royals prospect Raul Mondesi has been suspended for 50 games for testing positive for clenbuterol, a banned steroid.
The penalty was announced Tuesday against the 20-year-old infielder, who is on Kansas City's 40-man roster but had been optioned to Double-A.
Continue reading...
Tennis Australia: unfair to lump improved Nick Kyrgios with Bernard Tomic
by Australian Associated Press
11 May 2016 at 8:29am
Todd Woodbridge says Kyrgios has done a good job of containing himselfPair facing Olympic omission after warning from team chief Kitty Chiller
Tennis Australia is concerned Bernard Tomic's bad attitude is dragging Nick Kyrgios down amid growing calls to ban the pair from the Rio Olympics.
While TA chiefs are pleased with Kyrgios's improved on-court conduct after the 21-year-old safely saw out a six-month probation period on the ATP Tour, the governing body would like to see Tomic follow suit.
Continue reading...
Australia to push for 'concussion substitutes' following report into Phillip ...
by Reuters
11 May 2016 at 4:28am
Cricket Australia wants substitute players to be allowed in domestic matchesIndependent report calls for mandatory helmet use against fast bowling
Cricket Australia is seeking permission to trial the use of substitute players in domestic matches that would allow them to bat and bowl in place of team-mates requiring medical attention for possible concussion.
The national board's CEO James Sutherland said it had sought approval from the International Cricket Council (ICC) to allow "concussion substitutes" in local games and expected a response from the world governing body by the end of the month.
Continue reading...
BBC Sport - Sport
BBC Sport - Sport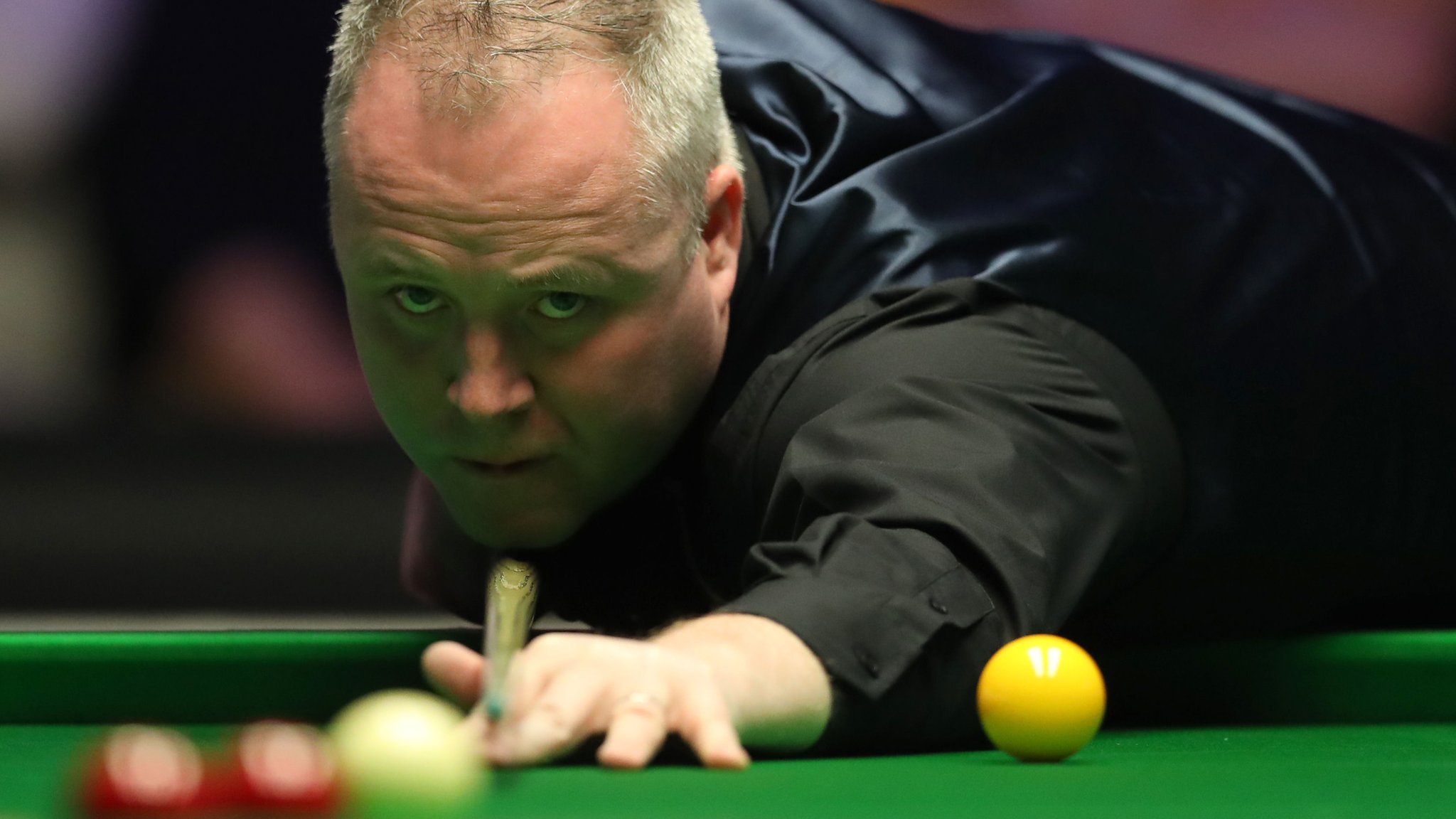 Two-time champion Higgins beats Day to reach Masters semis
19 Jan 2018 at 9:29pm
Two-time Masters winner John Higgins moves into the semi-finals of the 2018 event with a 6-1 victory over Ryan Day.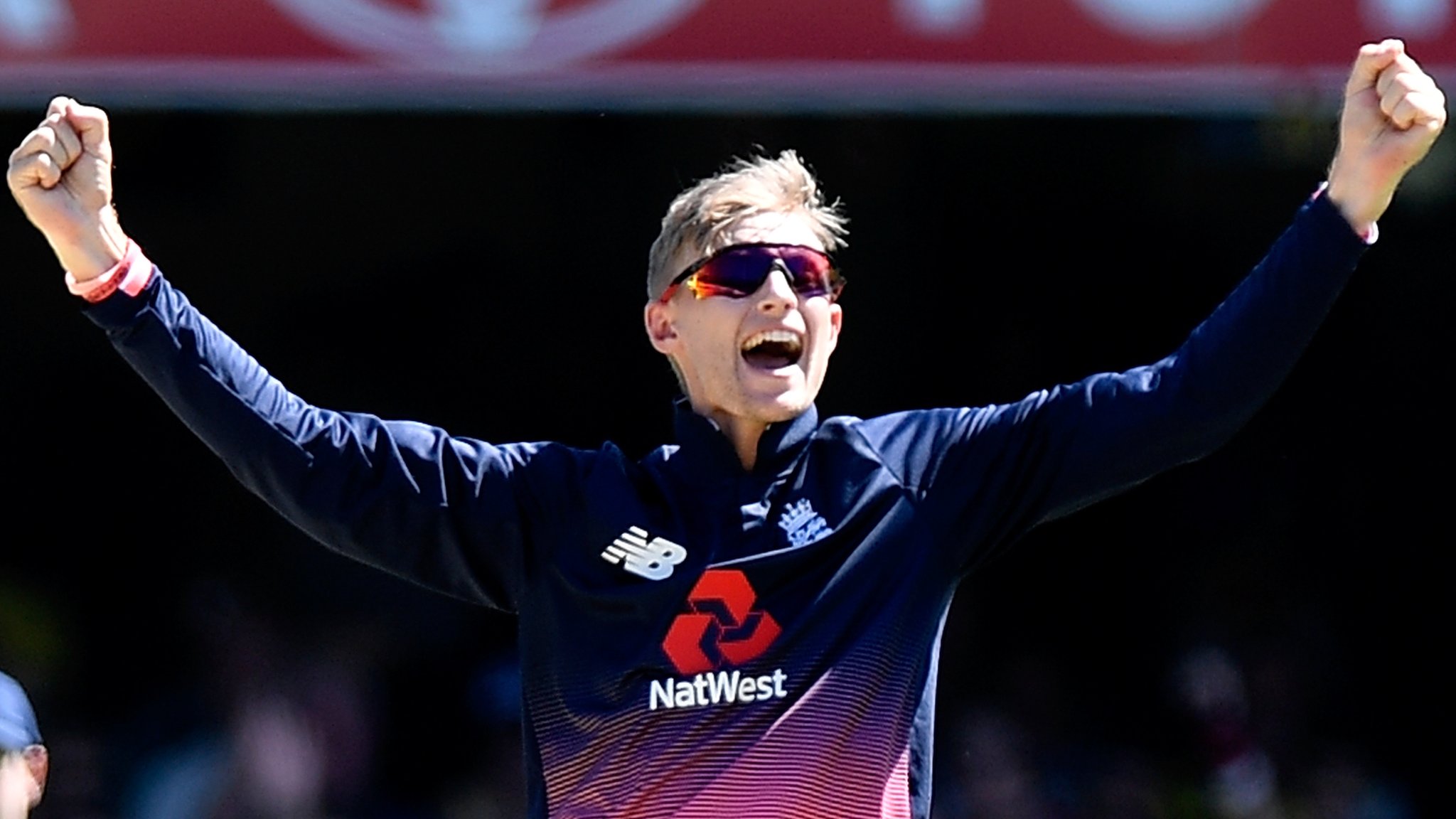 England hold nerve to beat Australia in second ODI
19 Jan 2018 at 11:50am
England hold their nerve to take a 2-0 lead in the one-day international series with a four-wicket victory over Australia at Brisbane.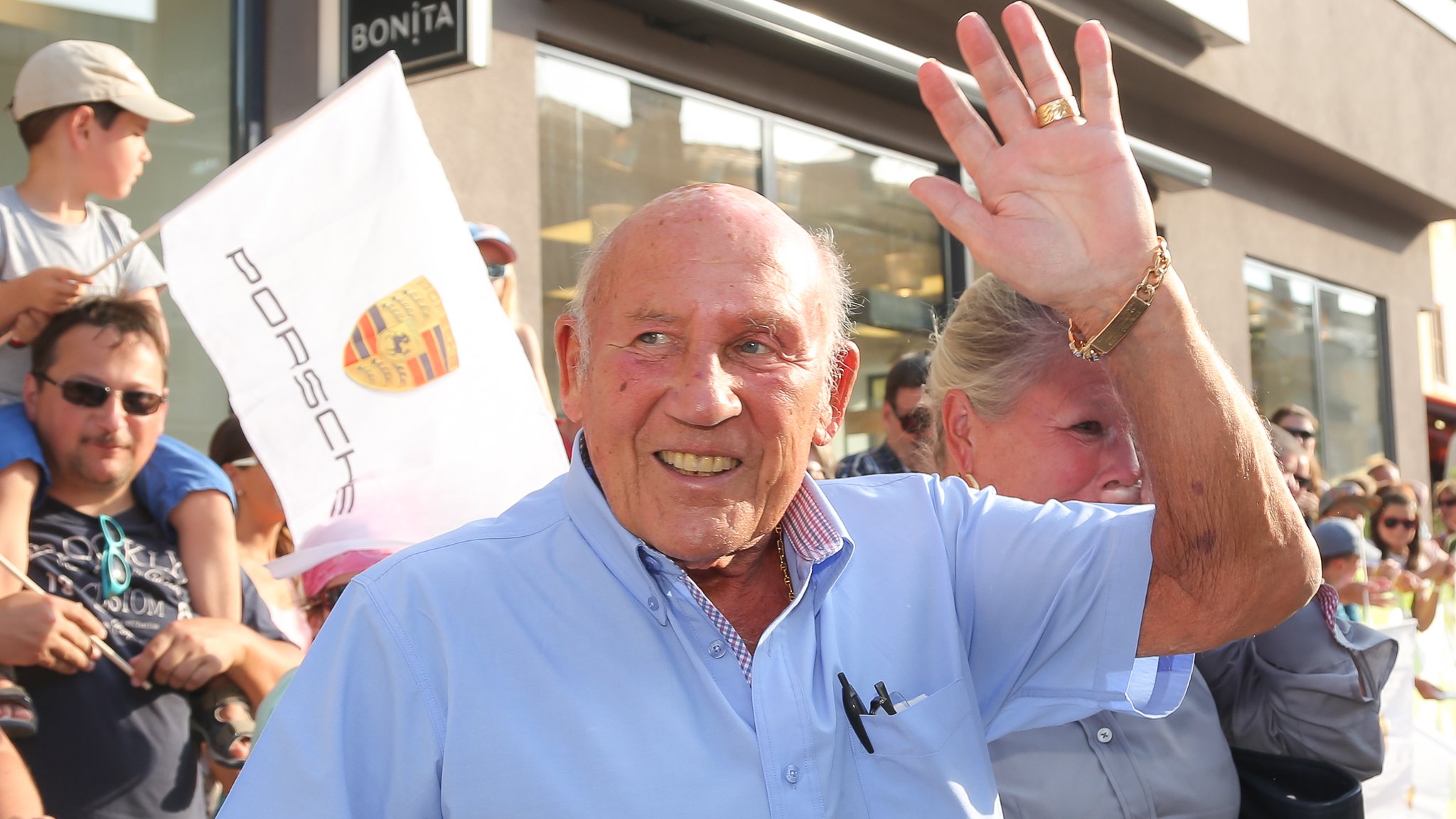 Motor racing legend Sir Stirling Moss to retire from public life
19 Jan 2018 at 6:08pm
Motor racing legend Sir Stirling Moss decides to retire from public life following a long illness.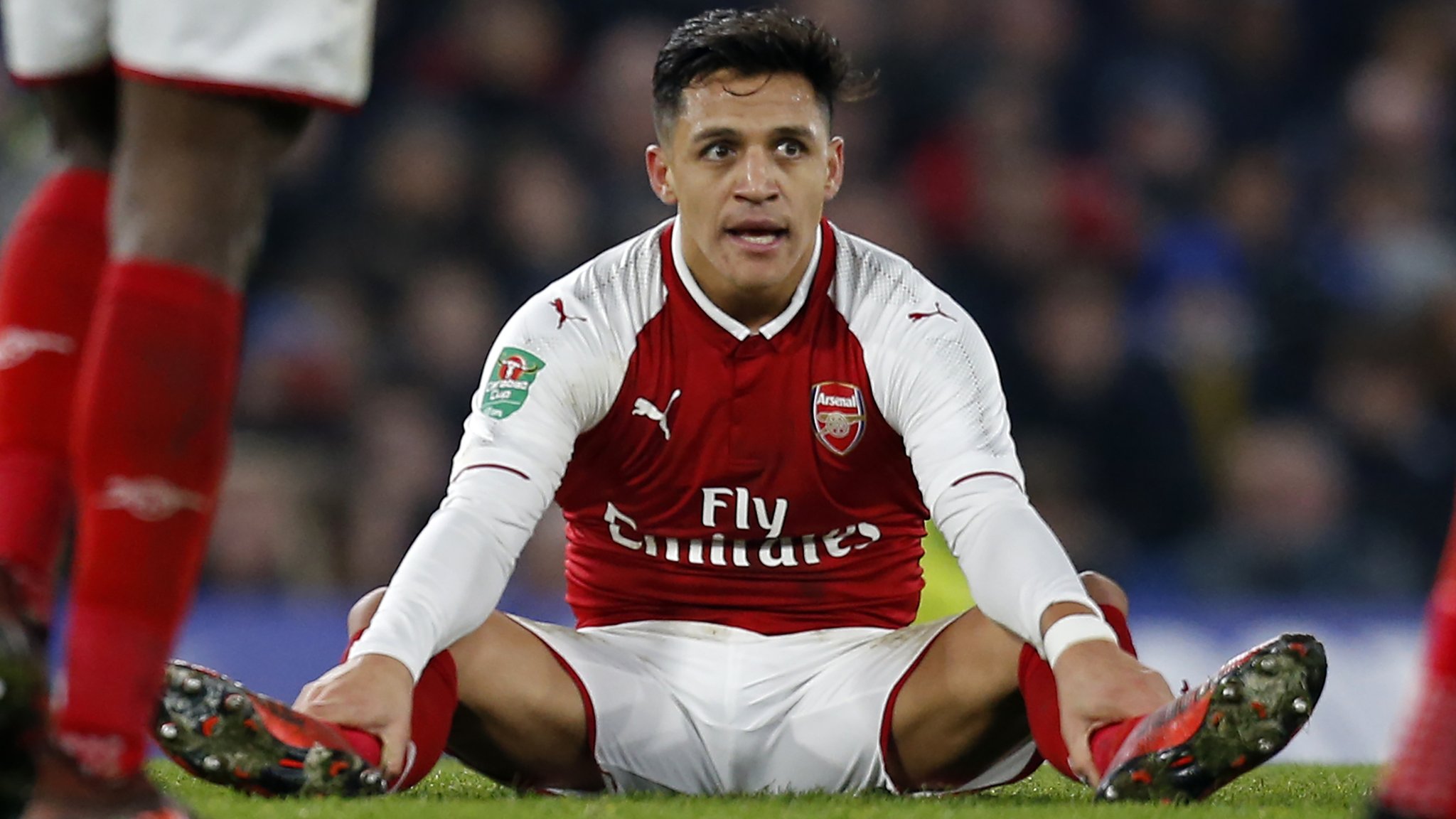 'Telephone number figures' – watch Gossip Column Extra: Sanchez special
19 Jan 2018 at 1:21pm
BBC Sport's David Ornstein and Simon Stone discuss the details of the imminent transfer of Alexis Sanchez from Arsenal to Manchester United.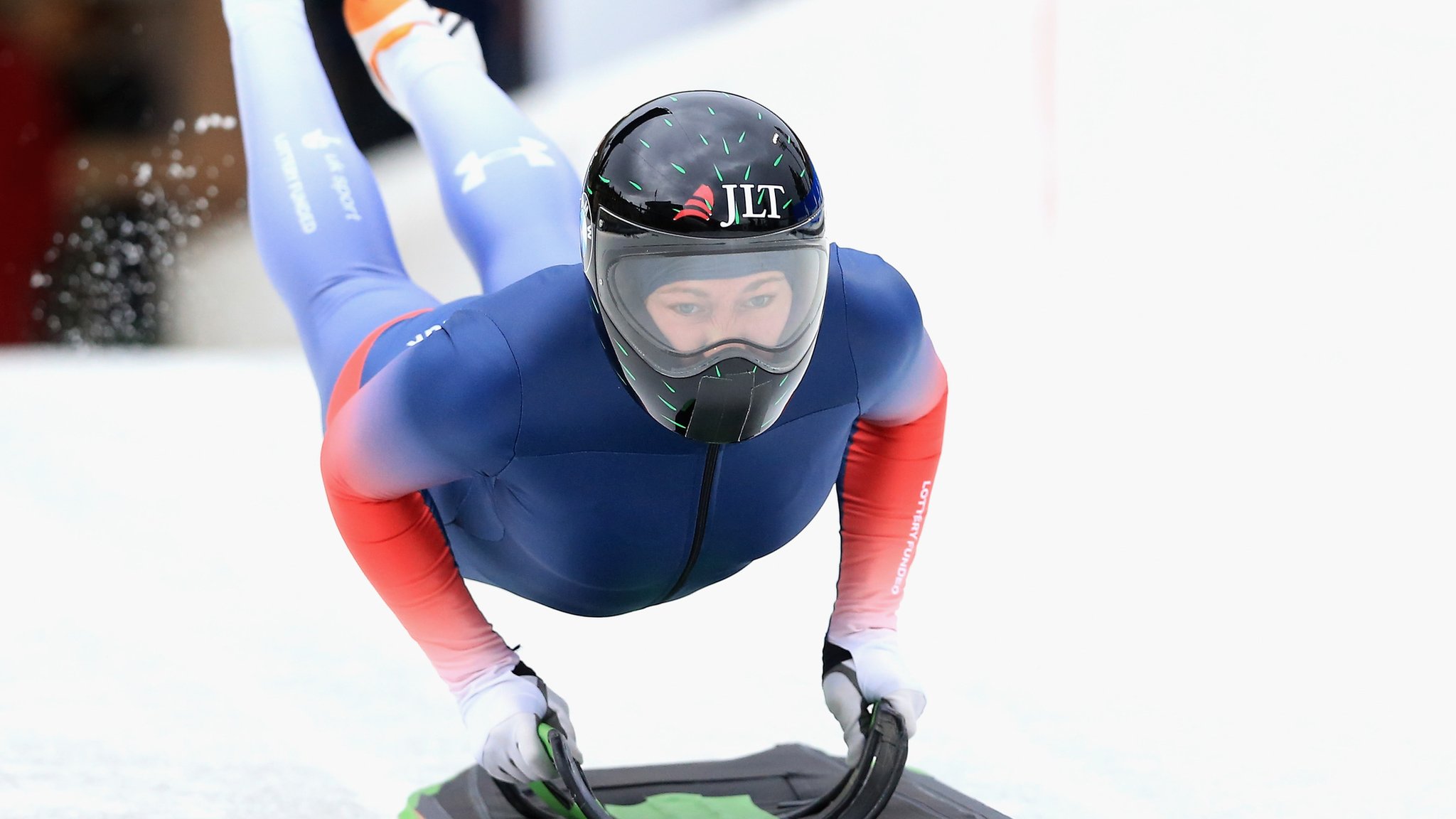 GB's Yarnold fourth in final World Cup of season
19 Jan 2018 at 4:25pm
Reigning Olympic champion Lizzy Yarnold enjoys a strong performance in Germany before next month's Winter Olympics.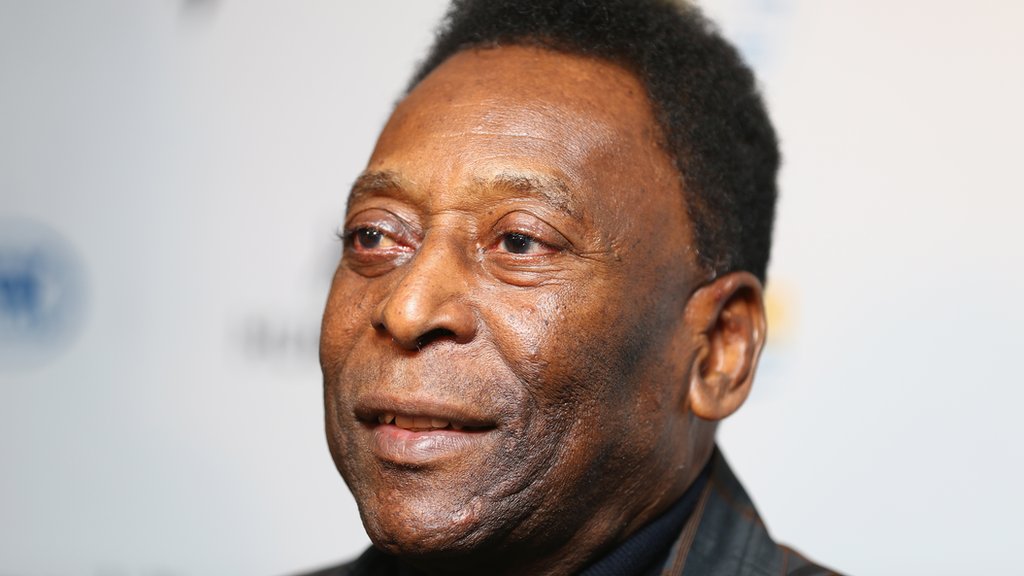 Pele resting at home as hospital reports are denied by spokesperson
19 Jan 2018 at 6:29pm
Brazil legend Pele is resting at home, says his spokesperson, who has dismissed reports he was taken to hospital with exhaustion.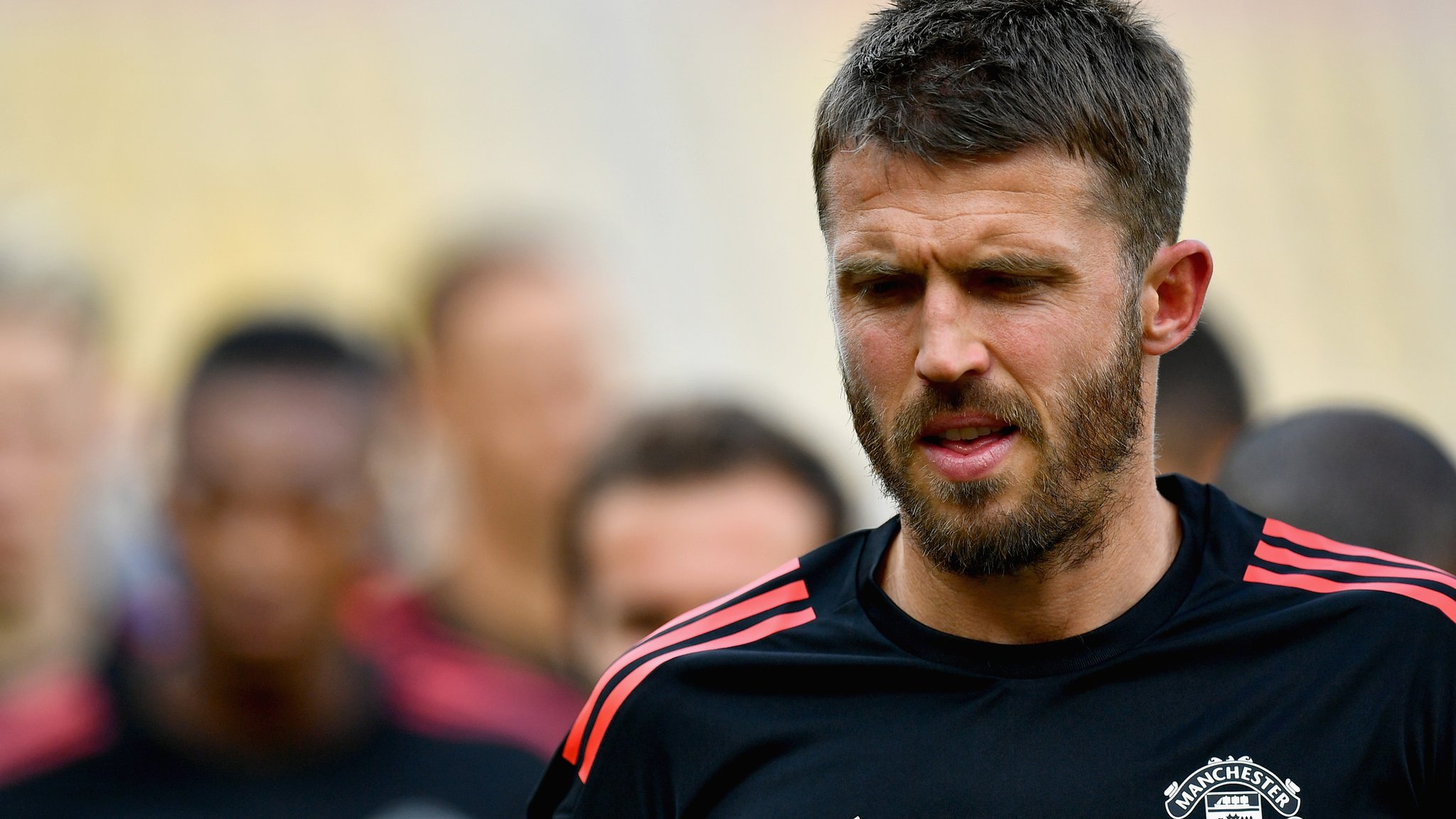 Manchester United: Michael Carrick to 'become first-team coach at club'
19 Jan 2018 at 10:31pm
Manchester United midfielder Michael Carrick will become a first-team coach at the end of the season, says manager Jose Mourinho.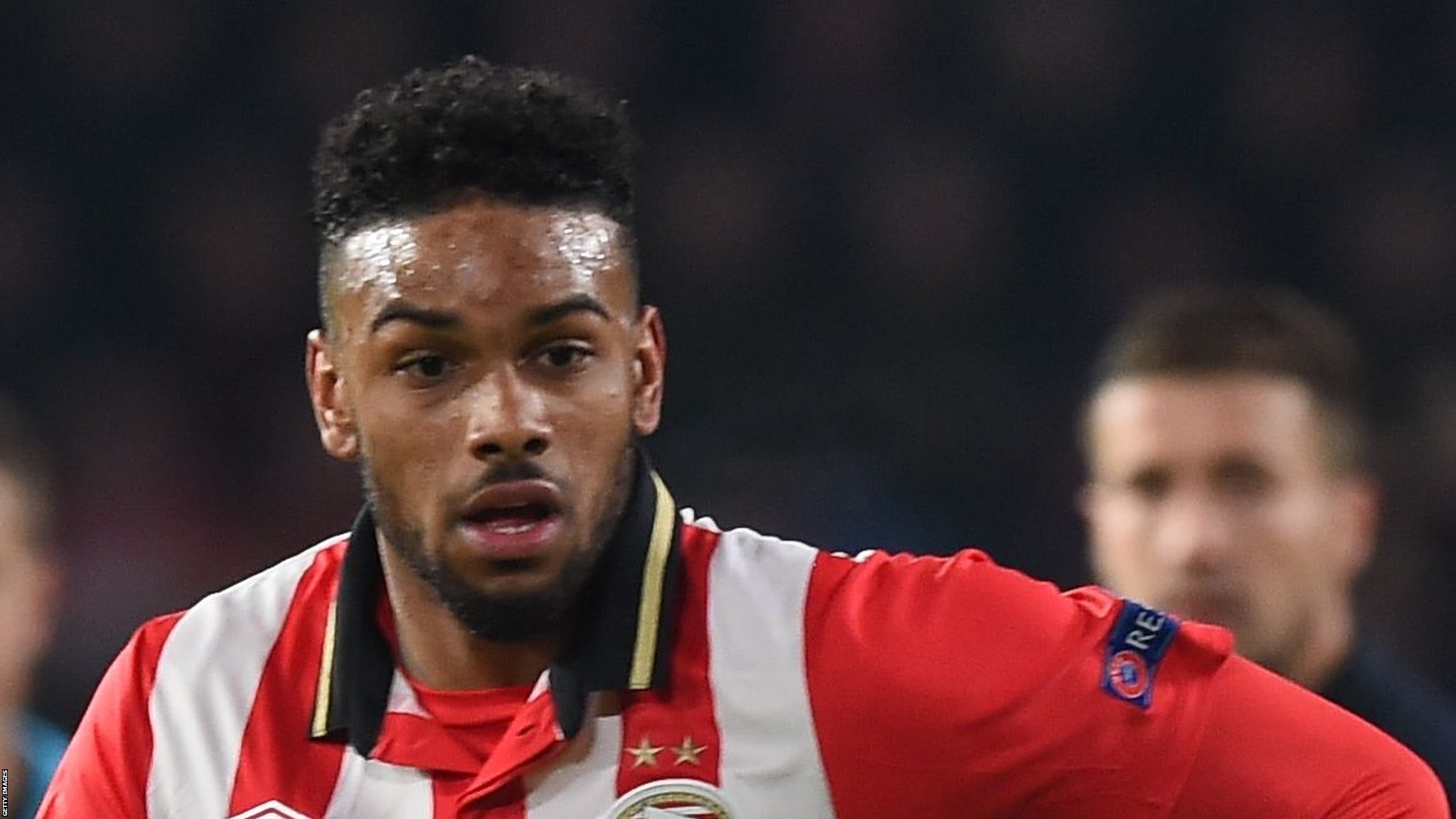 Brighton sign Locadia for reported club record £14m
19 Jan 2018 at 9:10pm
Brighton break their transfer record to sign striker Jurgen Locadia from Dutch club PSV Eindhoven for a reported fee of about £14m.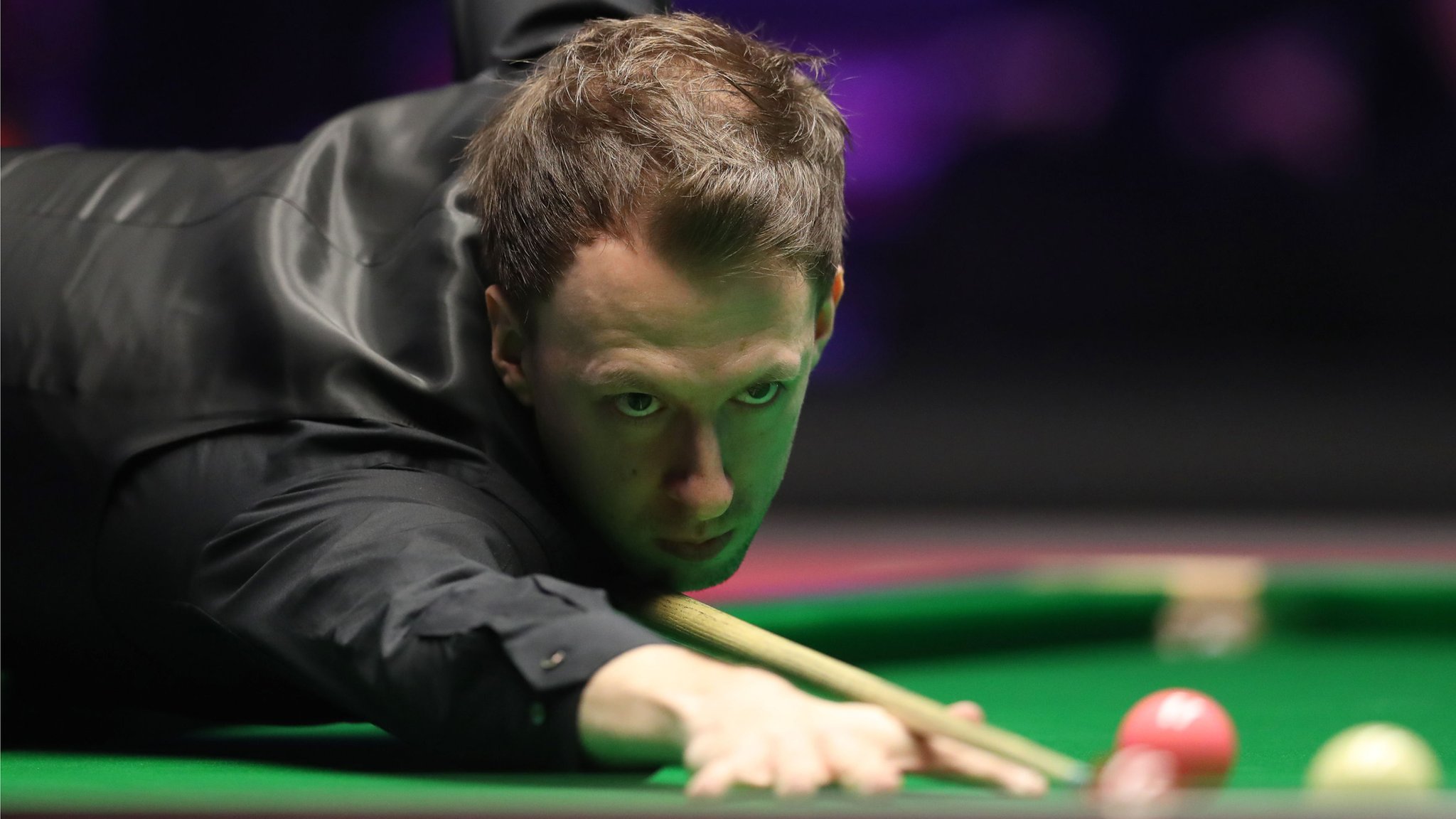 Trump edges Murphy to reach Masters semis
19 Jan 2018 at 7:02pm
Judd Trump held off a comeback from Shaun Murphy to win 6-4 and move into the Masters semi-finals.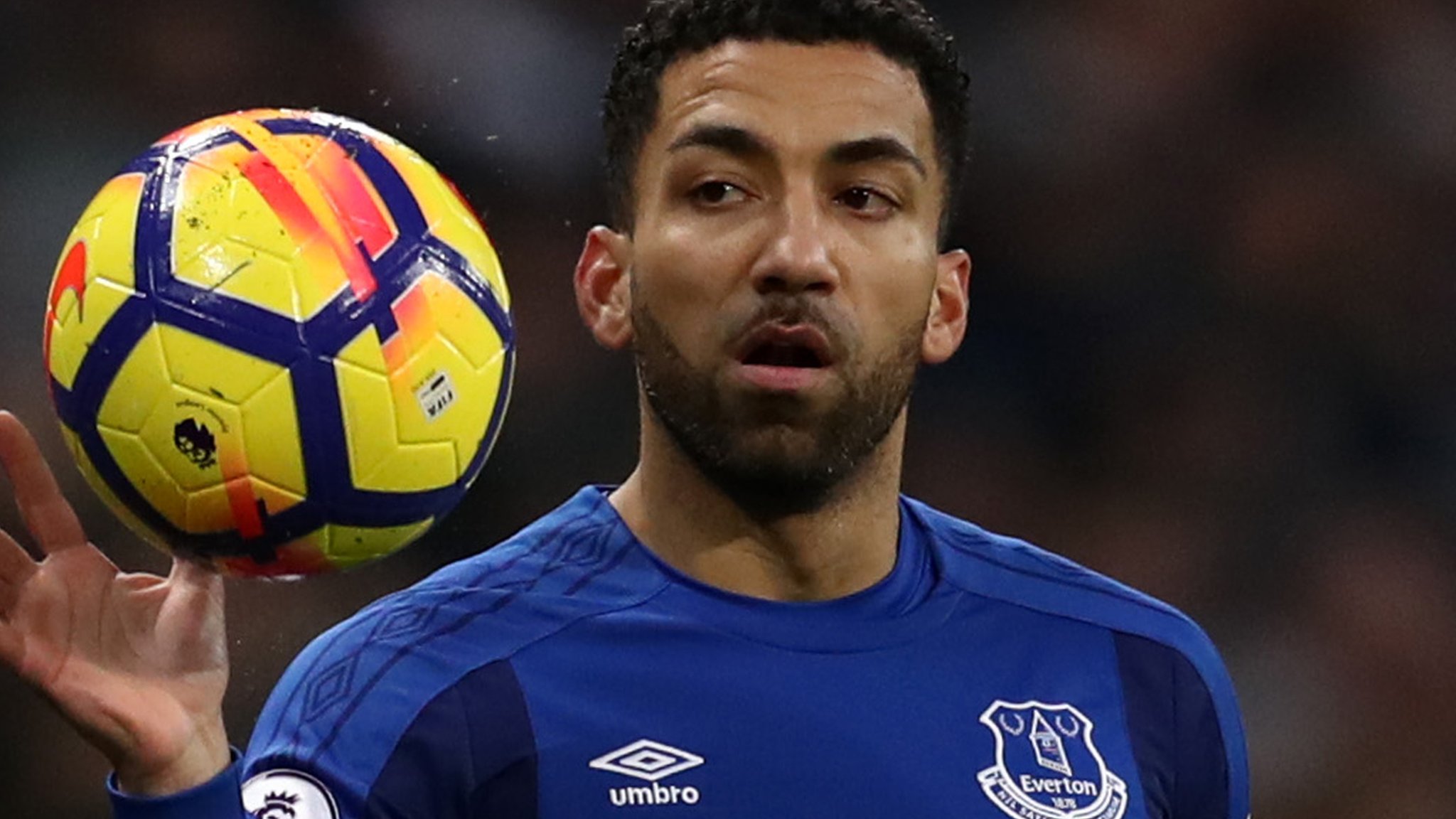 Burnley agree deal for Everton winger Lennon
19 Jan 2018 at 5:02pm
Burnley agree a deal to sign 30-year-old winger Aaron Lennon from Everton for an undisclosed fee.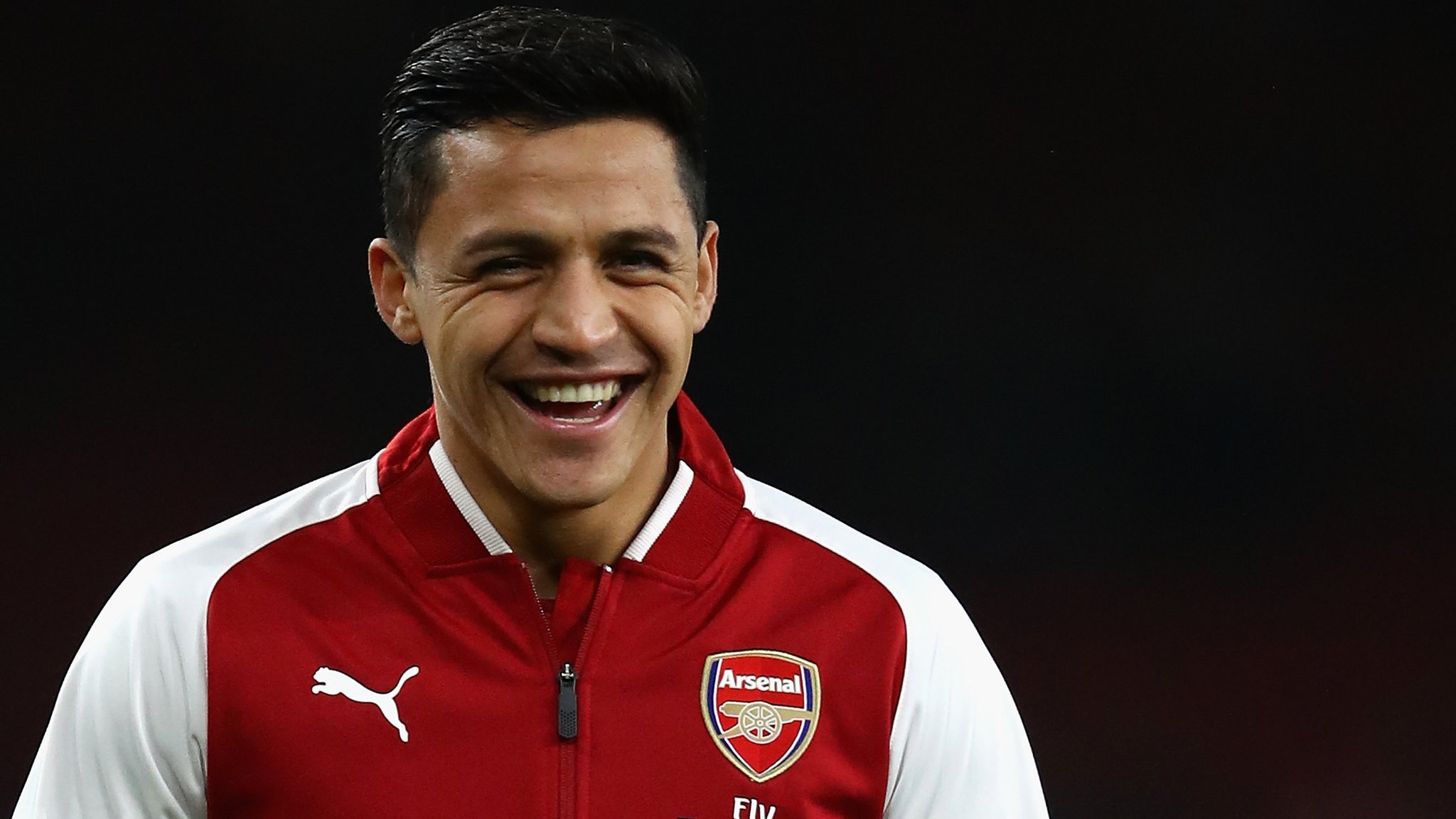 'There's no point trying to hide or deny it' - Mourinho confirms Sanchez talks
19 Jan 2018 at 1:54pm
Jose Mourinho confirms Manchester United are in talks to sign Arsenal forward Alexis Sanchez.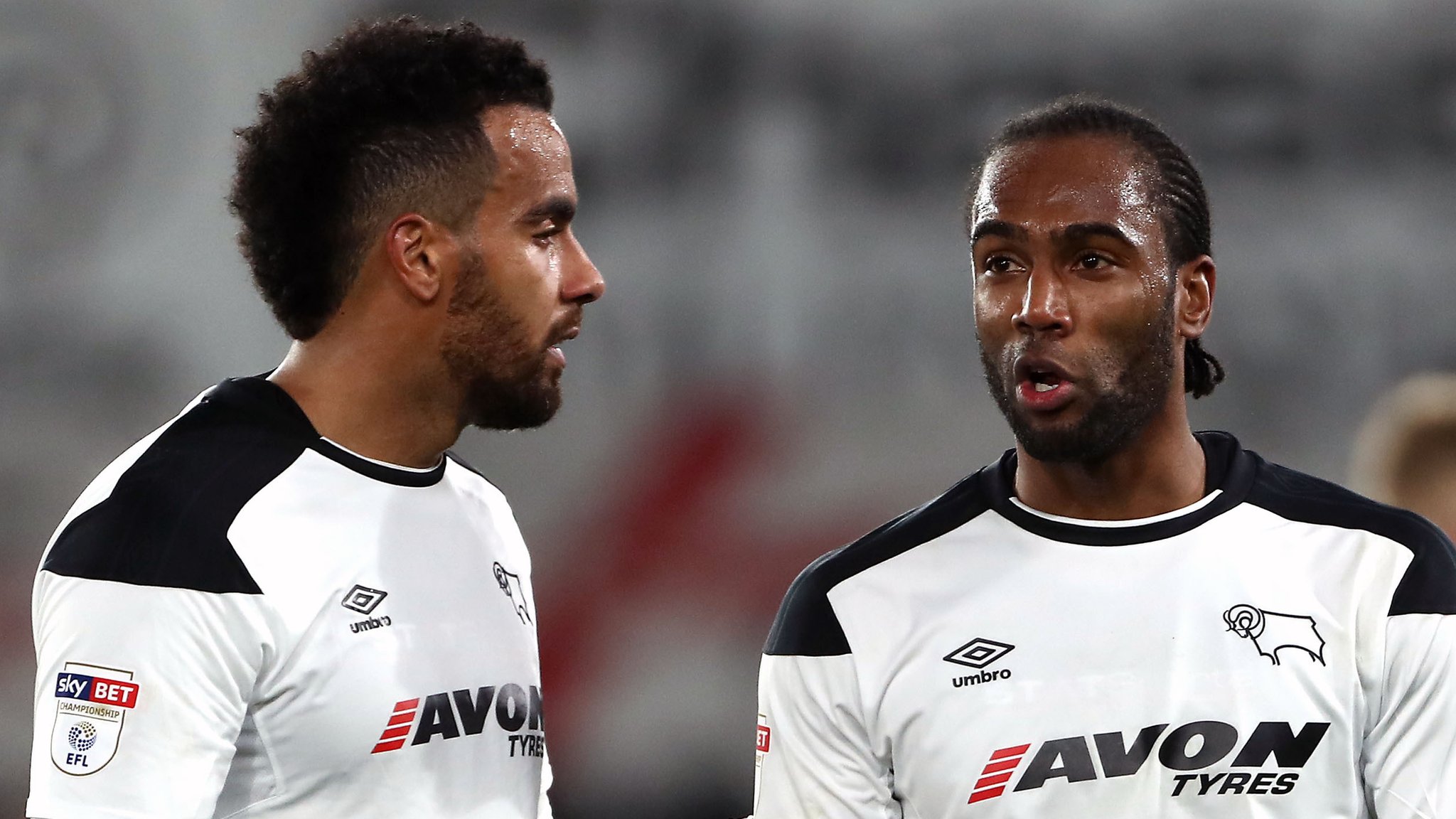 Promotion-chasing Derby and Bristol City in stalemate
19 Jan 2018 at 10:26pm
Championship promotion-chasers Derby County and Bristol City have to settle for a point each following a goalless draw.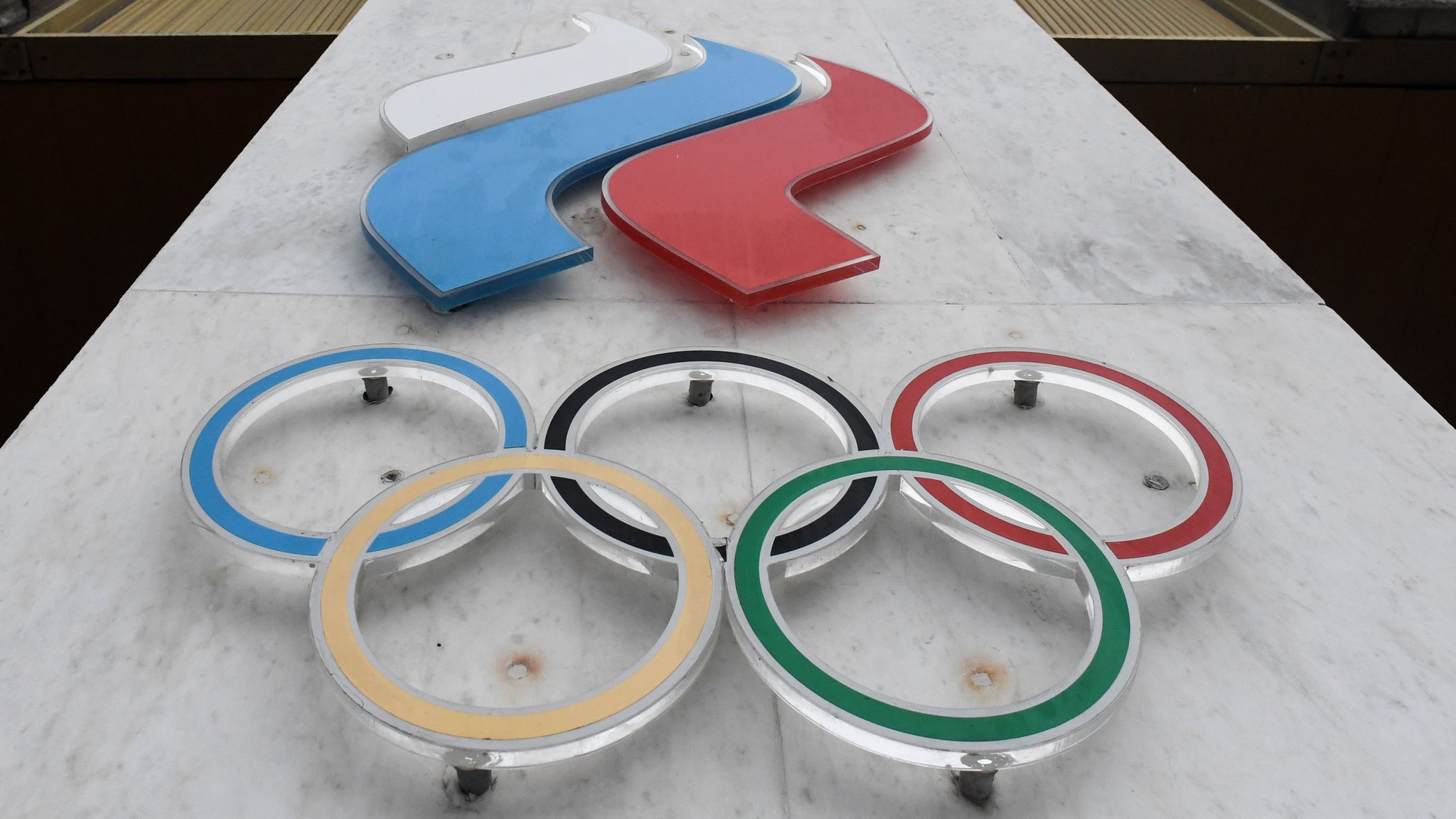 IOC agrees list of 389 potential Russian neutrals
19 Jan 2018 at 8:55pm
A list of 389 Russians who could potentially compete as neutrals at February's Winter Olympics in Pyeongchang is finalised by the IOC.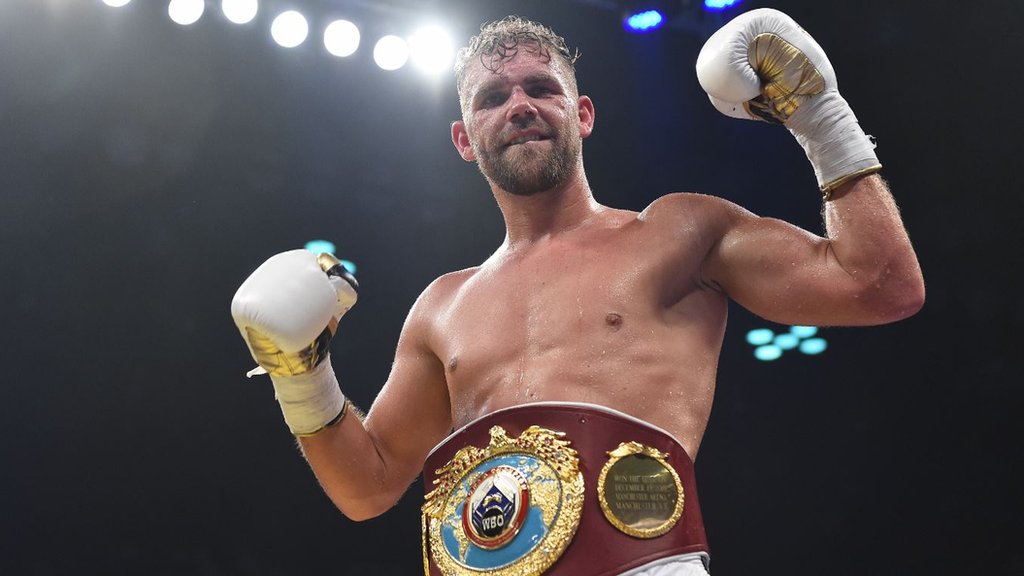 Billy Joe Saunders to defend WBO middleweight title against Martin Murray on ...
19 Jan 2018 at 8:54pm
Billy Joe Saunders will defend his world title against Martin Murray, while Terry Flanagan aims to become a two-weight world champion.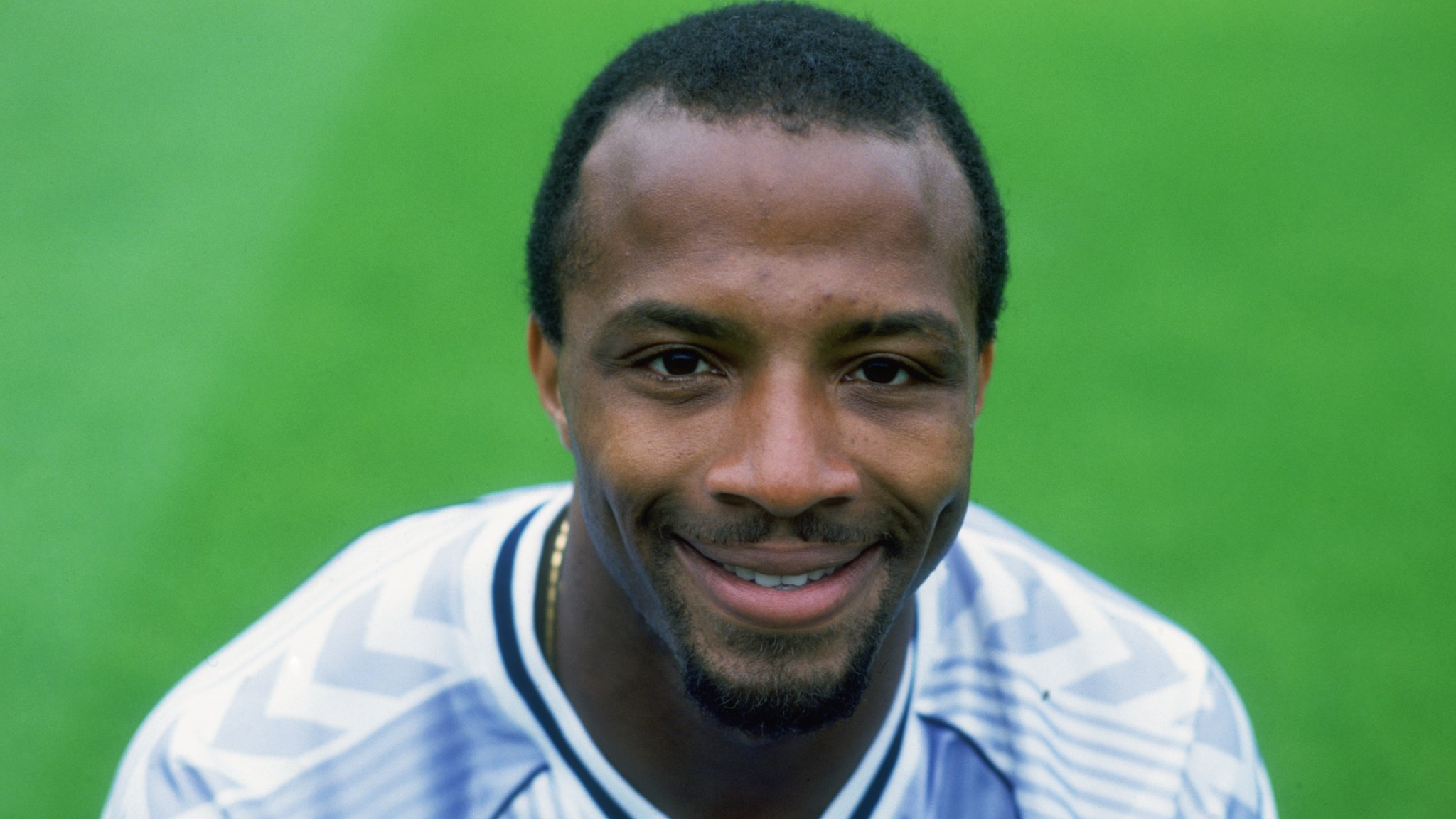 Applause and tributes planned for 'trailblazer' Regis
19 Jan 2018 at 7:19pm
Premier League clubs will hold a minute of applause and players will wear black armbands at this weekend's matches in tribute to Cyrille Regis.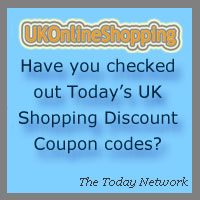 BBC Sport | Latest Published Stories | UK Edition
Updated every minute of every day
Schedule/results 2012
14 Mar 2012 at 9:23am
All the results from around the world as well as the latest schedule.