The Guardian
Latest news, sport, business, comment, analysis and reviews from the Guardian, the world's leading liberal voice
Hillary Clinton declared Democratic presidential nominee
by Paul Lewis in San Francisco, Nicky Woolf in Los Angeles and Maria L La Ganga in Oakland
7 Jun 2016 at 7:55am
Sanders camp questions AP declaration before voting commences in primaries in California and five other states
Hillary Clinton faces the last major contest of the primary campaign on Tuesday having already been declared the Democratic presidential nominee, making her the first woman in history to lead a major party bid for the White House.
The declaration that Clinton had won the support of the 2,383 delegates needed to clinch the nomination came from the Associated Press late on Monday, before voting was due to commence in primaries in California and five other states.
Continue reading...
Istanbul blast: 11 killed in bomb attack on police vehicle
by Staff and agencies
7 Jun 2016 at 8:26am
City's governor says 11 dead and 36 injured after bomb hits passing police shuttle in Beyazit district
Eleven people have been killed and 36 injured in a bomb attack targeting a police vehicle in central Istanbul, the Turkish city's governor has said.
The blast occurred at a busy junction in the Beyazit district, near an Istanbul University building, and was caused by a bomb placed inside a car that was detonated as the police vehicle passed by, Vasip Şahin said.

Continue reading...
EU referendum live: Farage tackles Cameron amid row over foreign criminals
by Claire Phipps and Andrew Sparrow
7 Jun 2016 at 8:54am
Live coverage as prime minister and Ukip leader appear on ITV debate, and Vote Leave draws up list of offenders who it says cannot be deported
Sign up to our EU referendum morning briefingRead today's morning briefing
9.54am BST
Jeremy Corbyn, the Labour leader, has been launching a new EU referendum poster this morning.
We've just launched our new #LabourIn advert about the workers' rights we've secured through membership of the EU pic.twitter.com/B0Mj6SR3wi
Labours Tom Watson says its up to individual Labour MPs to decide whether to campaign alongside David Cameron
Tom Watson says he wd not campaign with Cameron in #Euref
.@tom_watson just started singing Holding Back The Years. Actually true. pic.twitter.com/x5vkhQFA2K
Oh dear. Tom Watson sings Simply Red at today's Labour event. Yesterday @mjhucknall called Corbyn "spineless coward" pic.twitter.com/jyV1naVsy8
9.17am BST
Lord Mandelson, the Labour former business secretary, was interviewed on Sky News this morning, ahead of a pro-EU event he's attending later with Sajid Javid, the current business secretary. Here are the main points he made.
In my view if we left the European Union we would be outside Europe's 500 million consumer, single market, and that would torpedo our economy, our well-being and prosperity in our country.
I think that people's trust in all politicians in all parties has gone down over the years. But what I would say to them is this, don't take it from me, don't rely on my word, look at the Daily Mirror, page 10, today. The chairman of Hitachi, a very, very major Japanese investor, invested in Britain's rail and energy sectors, he and other Japanese investors have created 140,000 direct jobs in this country, coming to Britain so that they can then access Europe's single market. And what he's writing in the Daily Mirror today is this: "Take away the UK's membership of the European Union and the future investment case in Britain looks very different for us. We worry that Brexiteers, those who want to leave the European Union, have no answer to how the UK could negotiate cost-free access to this huge market from a position outside it."
Ask him this: he rightly talks about 50 who have not yet been - foreign European criminals - who have not yet been deported. Ask him about the 6,500 European criminals that have been successfully deported from this country through our use of the European arrest warrant. That's since 2010. They take a germ of truth, they then generalise from it and in the process they distort the real picture. The big picture is that we need the European arrest warrant to deal with these criminals and being members of the European Union allows us to use that warrant to very good effect.
Continue reading...
Teeangers rescued from Kent beach after using phones as beacons
by Caroline Davies
7 Jun 2016 at 9:05am
Thirty-four teenagers and two adults rescued from hazardous stretch of coast after getting stranded during evening walk
More than 30 teenagers, trapped by the rising tide on a treacherous rocky shore with active cliff falls when a coastal walk went dangerously wrong, had to be rescued by helicopter and lifeboats after using their mobile phone torches as distress beacons.
Thirty-four teenagers and two adults, believed to be from London, got into trouble after descending to the rocky shoreline from the coastal path between St Margaret's Bay and Dover harbour on Monday night, the Maritime and Coastguard Agency said.

Continue reading...
Trident is being upgraded in secret, report claims
by Richard Norton-Taylor
6 Jun 2016 at 11:01pm
Nuclear warhead is being made more destructive and more accurate while an entirely new one is being developed, say researchers
Work is under way in secret at Britain's nuclear bomb factory to upgrade the existing Trident arsenal and to develop an entirely new warhead, according to a report from the Nuclear Information Service.
The Atomic Weapons Establishment (AWE) at Aldermaston and Burghfield in Berkshire is working on a programme to upgrade the current UK Trident warhead to produce the "Mark 4A", which will be more accurate and have greater destructive power, the report says. The costs and timetable of the programme have not been revealed to parliament.

Continue reading...
Yahoo News UK & Ireland - Latest World News & UK News Headlines
The latest world news and UK news headlines from Yahoo News UK. Find videos, pictures and in-depth coverage of politics, business, technology, entertainment news and more.
Missing Plane: Objects Seen In New Search Area
28 Mar 2014 at 11:29am
Australian authorities have said a plane involved in the search for the missing MH370 flight has spotted objects in a new search area in the Indian Ocean. A tweet from the Australian Marine Safety Authority (AMSA) said a Royal New Zealand Air Force Orion aircraft spotted the objects on Friday. It comes after the search for the missing Malaysia Airlines plane has shifted after data suggested it was travelling faster than previously thought. Analysis of radar from before contact with flight MH370 was lost indicated the plane was burning up fuel more quickly and may not have travelled as far south over the Indian Ocean.
Nurse Held Over Stepping Hill Hospital Deaths
28 Mar 2014 at 11:13am
A nurse has been rearrested in connection with a number of deaths at Stepping Hill Hospital in Stockport in 2011. Victorino Chua, 48, is being held on suspicion of three counts of murder, 18 counts of causing grievous bodily harm with intent and offences of poisoning under Section 24 of the Offences Against the Person Act. They were: William Dickson, 82, Linda McDonagh, 60, John Beeley, 73, Beryl Hope, 70, and Mary Cartwright, 89.
Newlywed Who Pushed Husband Off Cliff Jailed
28 Mar 2014 at 10:35am
The judge in Missoula, Montana, told Jordan Graham she showed no remorse and "did not have the human capacity to feel the wrongfulness of what she'd done". Graham, 22, said on the day her husband Cody Johnson died last July, the couple had driven to Glacier National Park and then walked to the cliff face.
Concern over palliative care deaths
28 Mar 2014 at 1:34am
The way hospitals record deaths could be covering up poor treatment and costing lives, according to a new report.
Brit Found Dead Near Burning Boat In Caribbean
28 Mar 2014 at 10:08am
Police in St Vincent told Sky News that 53-year-old John Edward Garner was discovered with head injuries and leg injuries just off the coast of the island after reports a yacht was on fire. He was travelling with a Norwegian woman, Heidi Hukkelaas, who is believed to have been his partner. St Vincent police commissioner Michael Charles told Sky News "foul play" was a possibility but added: "At this stage we are certainly looking at all lines of inquiry." Winston Simmons, who knew Mr Garner and his family, said he believed there had been an accidental explosion on the yacht caused by a gas bottle.
Microsoft delivers Office for rival Apple's iPad
27 Mar 2014 at 7:21pm
Satya Nadella, CEO of Microsoft, speaks at a media event in San Francisco, California on March 27, 2014
Clifford slams 'fantasist' accusers
28 Mar 2014 at 11:32am
PR guru Max Clifford has branded the women he allegedly assaulted as "fantasists and opportunists" who may be trying to get compensation.
Kate Bush Tour Tickets Sell Out In 15 Minutes
28 Mar 2014 at 11:25am
Tickets for Kate Bush's first live shows in 35 years have sold out in less than 15 minutes. The Wuthering Heights singer announced last week she would be playing 15 dates at London's Hammersmith Apollo, starting on August 26. Speaking after tickets went on sale at 9.30am on Friday morning Bush said: "I'm completely overwhelmed by the response to the shows. Simon Presswell, managing director of Ticketmaster UK, said: "As expected demand for Kate Bush tickets was phenomenal.
British annual growth downgraded to 1.7%
28 Mar 2014 at 10:55am
Britain's economy expanded by 1.7 percent last year, down slightly from a previous estimate, but was still the strongest growth since before the financial crisis, official data showed on Friday.
22 probed in Hillsborough inquiries
28 Mar 2014 at 10:52am
Twenty-two people have now been identified as suspects by two ongoing investigations into the Hillsborough disaster, including some who were not police officers.
Bush shows sell out in 15 minutes
28 Mar 2014 at 10:42am
Tickets for Kate Bush's live comeback sold out in less than 15 minutes as fans went on-line in their thousands to buy them.
Cars recalled in fire risk alert
28 Mar 2014 at 10:30am
More than 400 recently-bought Peugeot and Citroen cars are being recalled in the UK due to a possible fuel leak and fire risk.
Coronation Street Star In Drink-Drive Arrest
28 Mar 2014 at 10:28am
Coronation Street actress Barbara Knox has been arrested on suspicion of drink-driving. The 80-year-old, who plays Rita Tanner in the soap, was held after arriving at a police station to meet her daughter who had earlier been arrested for the same offence. A spokeswoman for Cheshire Police said: "Police stopped a car in Hollow Lane, Knutsford, and a 56-year-old woman from Gloucestershire was arrested on suspicion of drink-driving. "An 80-year-old woman from Knutsford arrived at Knutsford police station and was also arrested on suspicion of drink-driving.
Ukraine: Crimea Bases Under Russian Control
28 Mar 2014 at 11:31am
Russia has announced all military bases in Crimea are under its control and Ukrainian troops have left the region. Russian Defence Minister Sergei Shoigu added the country's president, Vladimir Putin, would hand over the military vessels and airplanes of Ukrainian forces that have changed sides and joined Moscow. The region voted overwhelmingly to join Russia in a hastily-arranged referendum earlier this month. US President Barack Obama has urged Russia to pull its forces back from Ukraine's border amid the biggest crisis in relations between the West and Russia since the end of the Cold War.
Ukraine faces hard road to economic recovery with Moscow pushing back
28 Mar 2014 at 11:26am
By Alessandra Prentice KIEV (Reuters) - Smarting from Ukraine's U-turn towards Europe, Russia is likely to employ every weapon in its economic arsenal to ensure its neighbour's road to financial recovery is as painful as possible, even when paved with billions of dollars in Western aid. After months of anti-government protests and the overthrow of a government blighted by corruption and economic mismanagement, Ukraine is on the brink of bankruptcy, running wide external deficits and a current account shortfall of over 9 percent of gross domestic product. On Thursday, the International Monetary Fund threw a financial lifeline, agreeing to stump up $14-$18 billion (8.4-10.8 billion pounds) as part of a two-year bailout package in exchange for tough economic reforms. The deal, combined with Kiev's signing of a cooperation pact linked to closer trade ties with the European Union, represents a serious blow to Russian President Vladimir Putin's dream of Ukraine joining a Eurasian Union of former Soviet states.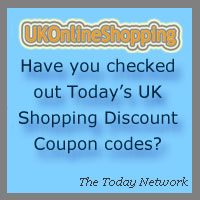 BBC News - Home
BBC News - Home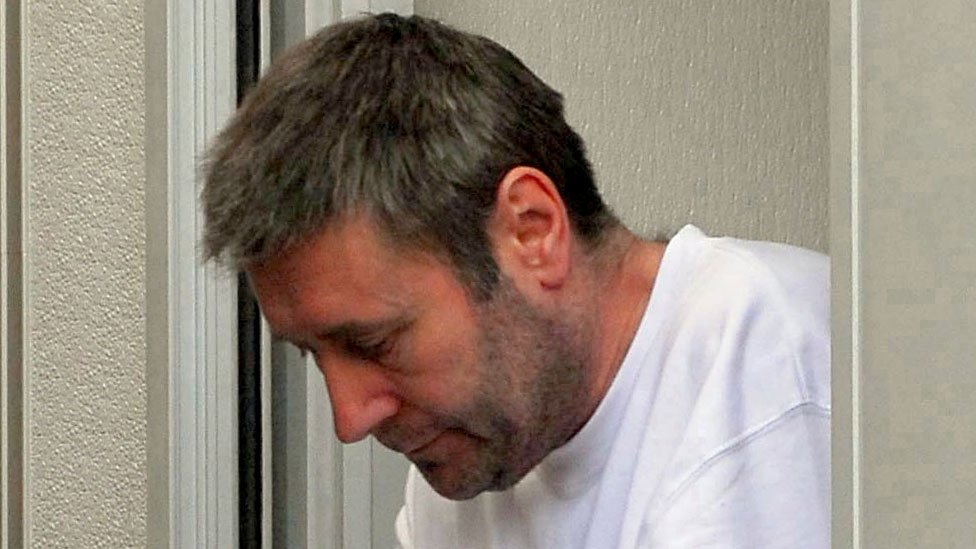 Ministers won't fight serial rapist release
19 Jan 2018 at 6:09pm
Victims will legally fight the decision to release rapist John Worboys but the government will not.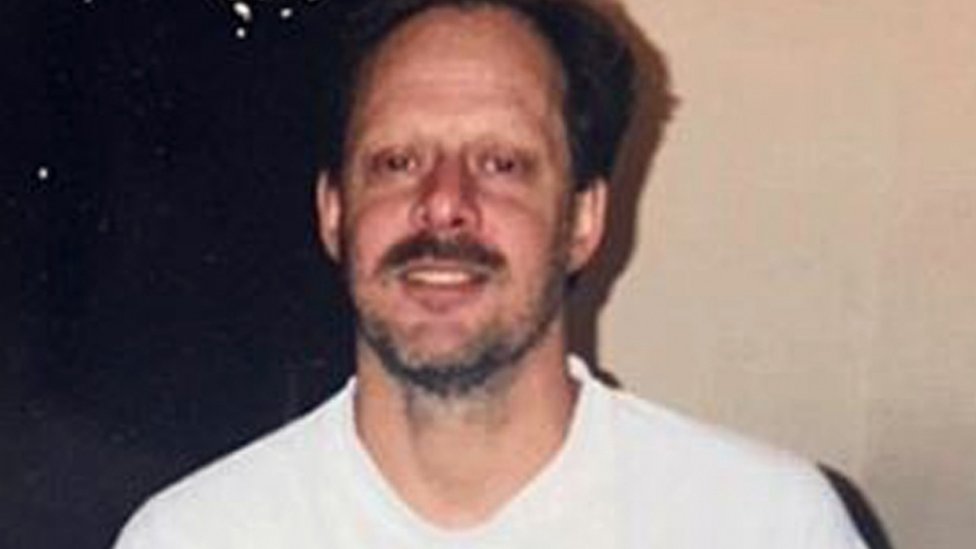 Las Vegas shooting: Police say gunman's girlfriend won't face charges
19 Jan 2018 at 9:44pm
Police say they still do not know the motive for October's mass shooting that caused 58 deaths.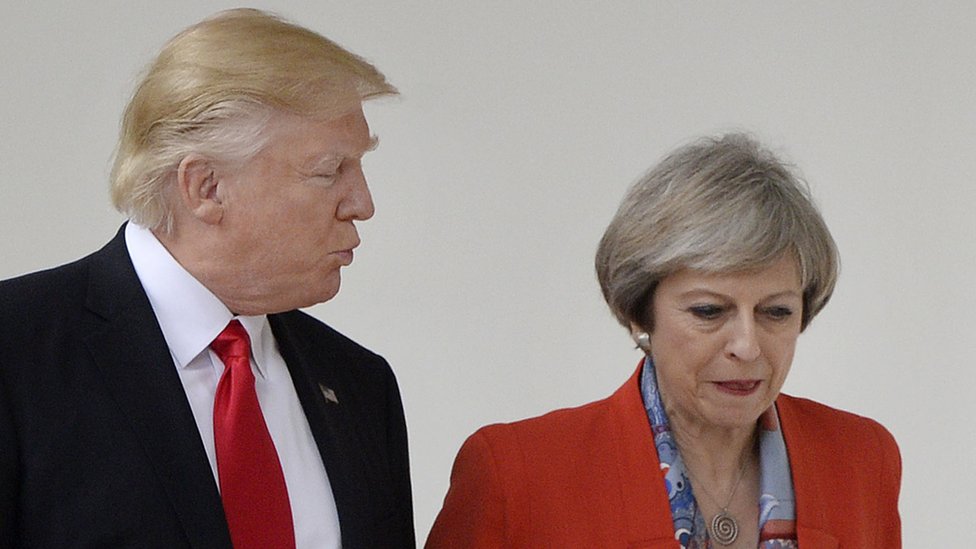 Theresa May to meet Donald Trump in Davos
19 Jan 2018 at 10:23pm
The meeting comes after the US president cancelled plans for a trip to London in February.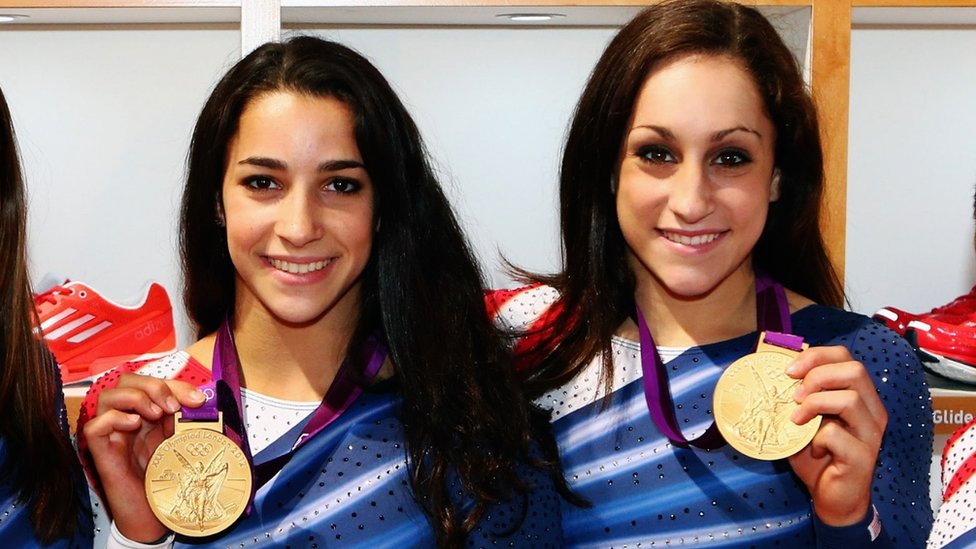 Nassar case: Gold medallists Raisman and Wieber face abuser
19 Jan 2018 at 6:47pm
Aly Raisman and Jordyn Wieber confront former USA Gymnastics doctor Larry Nassar in court.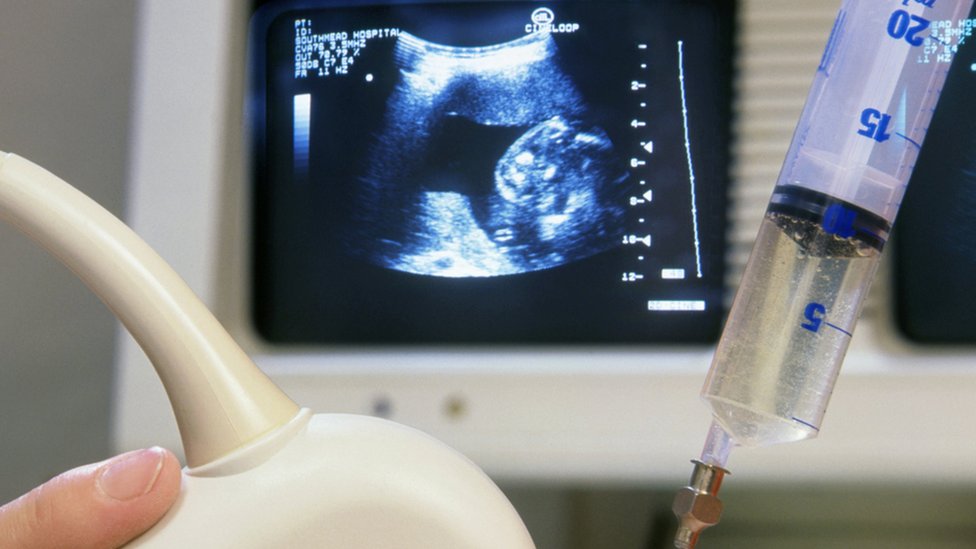 Church of England warns future of Down's 'under question'
19 Jan 2018 at 9:59pm
The Church of England fears new pre-natal tests could lead to a rise in abortions of babies with Down's.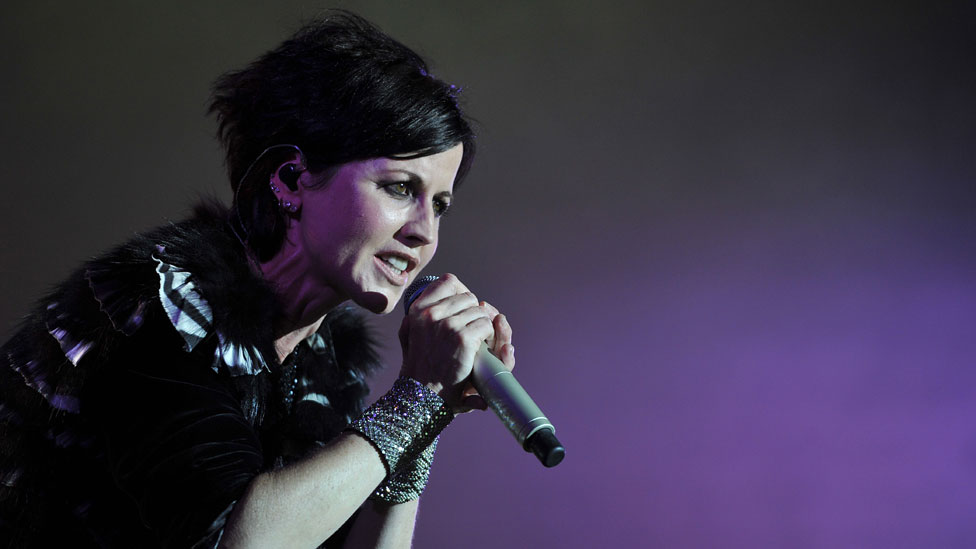 Dolores O'Riordan: Funeral arranged for next week
19 Jan 2018 at 6:21pm
A private Requiem Mass will be celebrated for The Cranberries singer in County Limerick on Tuesday.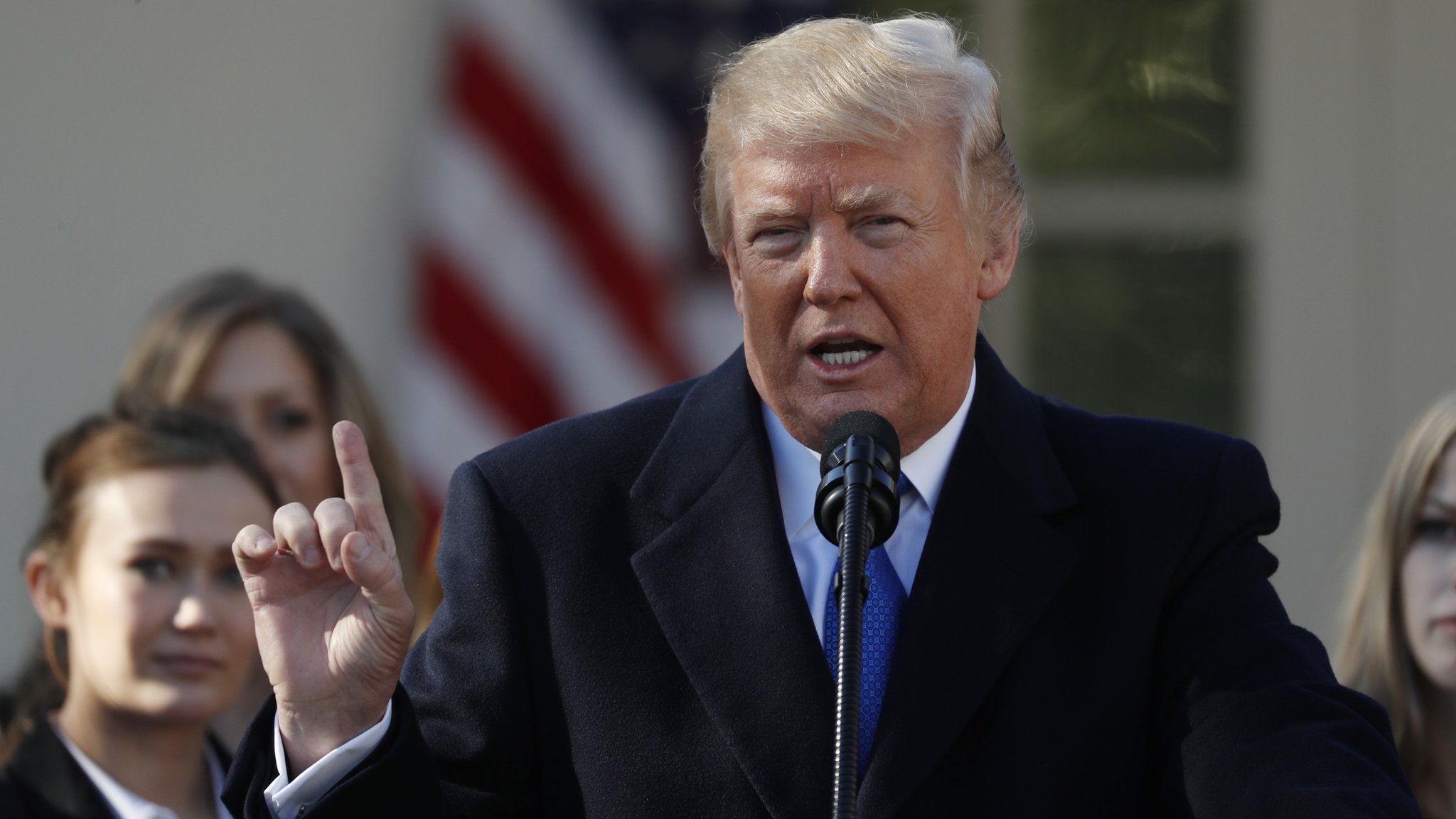 US shutdown: Senate bill on verge of collapse amid rancour
19 Jan 2018 at 10:50pm
President Trump holds last-ditch talks with the Democratic Senate leader at the White House.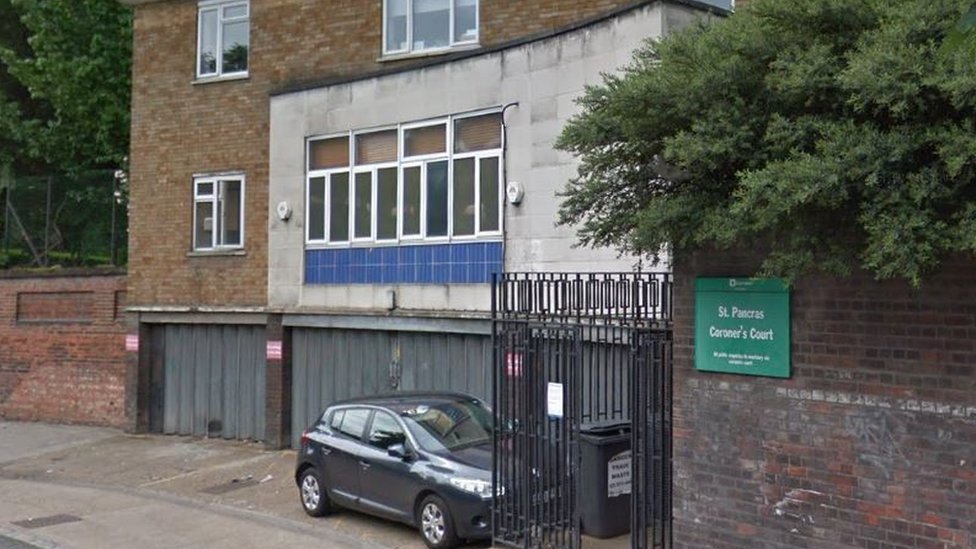 Jewish leaders call on Inner North London coroner to quit
19 Jan 2018 at 10:23pm
Senior coroner Mary Hassell says her office will not prioritise inquests "because of religion".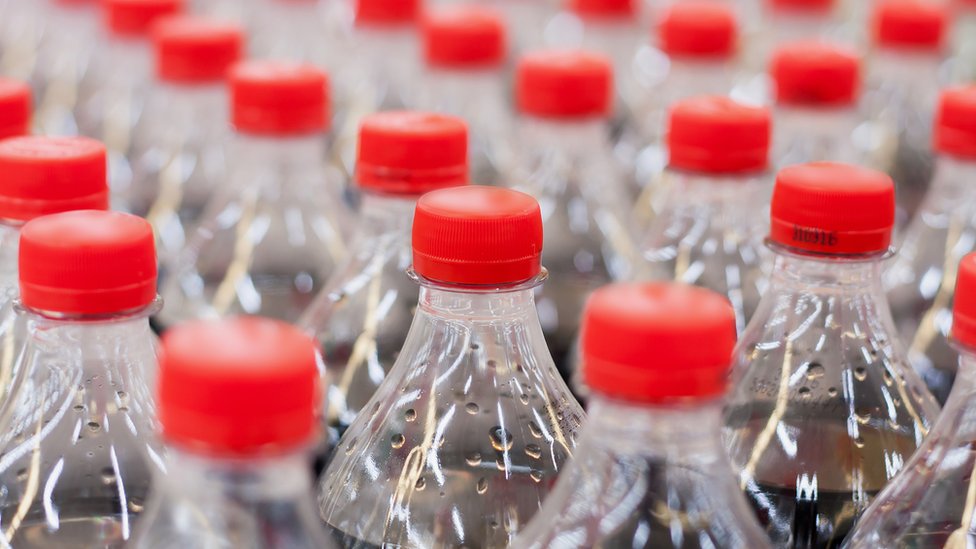 Coca-Cola pledges to recycle all packaging by 2030
19 Jan 2018 at 5:18pm
The drinks giant is pledging to reclaim a used can or bottle for every one sold.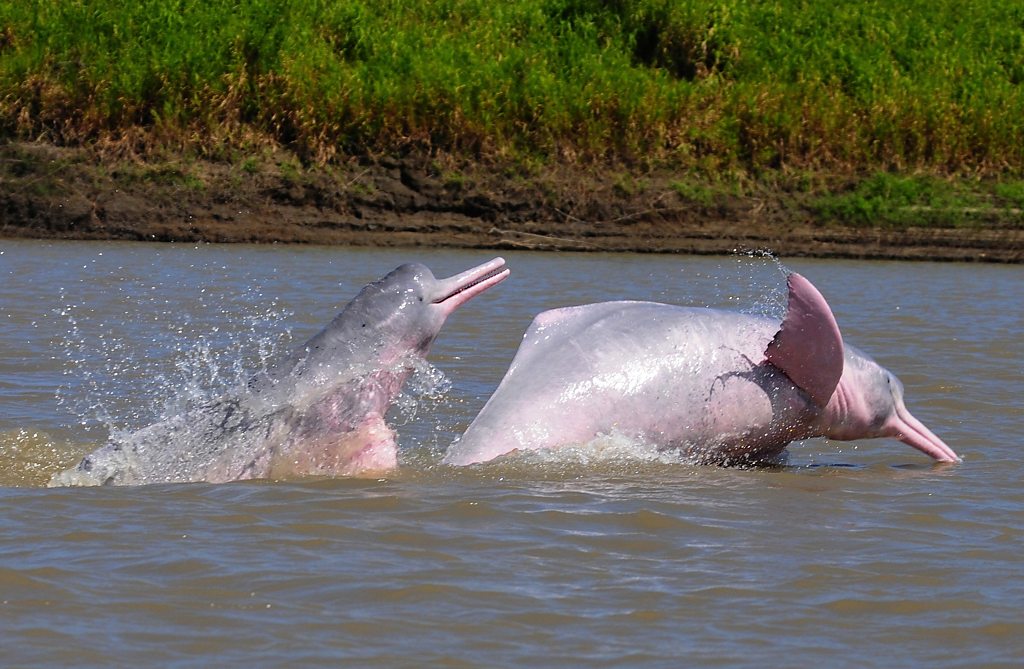 The man risking his life to save pink dolphins
19 Jan 2018 at 2:05pm
Fernando Trujillo works in dangerous areas of the Amazon to save the rare species.