World news | The Guardian
Latest World news news, comment and analysis from the Guardian, the world's leading liberal voice
Clinton clinches Democratic nomination as Sanders vows to fight on
by Paul Lewis in San Francisco, Nicky Woolf in Los Angeles and Maria L La Ganga in Oakland
7 Jun 2016 at 10:44am
Hillary Clinton becomes first ever woman to lead major party White House bid, but Sanders camp questions AP declaration
Hillary Clinton faces the last major contest of the primary campaign on Tuesday having already been declared the Democratic presidential nominee, making her the first woman in history to lead a major party bid for the White House.
The declaration that Clinton had won the support of the 2,383 delegates needed to clinch the nomination came from the Associated Press late on Monday, before voting was due to commence in primaries in California and five other states.
Continue reading...
Istanbul blast: 11 killed in bomb attack on police vehicle
by Staff and agencies
7 Jun 2016 at 10:17am
City's governor says 11 dead and 36 injured after bomb hits passing police shuttle in Beyazit district
Eleven people have been killed and 36 injured in a bomb attack targeting a police vehicle in central Istanbul, the Turkish city's governor has said.
The blast occurred at a busy junction in the Beyazit district, near an Istanbul University building, and was caused by a bomb placed inside a car that was detonated as the police vehicle passed by, Vasip Şahin said.

Continue reading...
Rights groups condemn removal of Saudi Arabia from UN blacklist
by Ian Black Middle East editor
7 Jun 2016 at 1:05pm
UN accused of giving in to political manipulation as Riyadh hits back at claims over child deaths in Yemen conflict
Human rights groups have condemned a UN decision to remove Saudi Arabia from a blacklist of countries and groups accused of violating children's rights, after the Saudis' campaign against Houthi rebels in Yemen was blamed for causing 60% of child deaths in the conflict.
Human Rights Watch accused Ban Ki-moon, the UN secretary general, of giving in to "political manipulation" in the wake of furious protests from Riyadh. It said the UN had executed a "shocking flip-flop".

Continue reading...
Euro 2016 fan zones in spotlight as France finalises huge security operation
by Angelique Chrisafis in Paris
7 Jun 2016 at 6:20am
Security services play out possible disaster scenarios in run-up to tournament taking place 'under a very high level of threat'
Fans were leaving Lyon's football stadium after a mock Northern Ireland-Ukraine match, when two fake suicide-bombers pretended to blow themselves up in the crowd. Volunteers posing as fans played dead, dozens more were injured, and the crowd panicked and charged. Police rushed to secure the area while paramedics treated victims oozing fake blood.

This simulated disaster scene last week was one of at least 30 doomsday scenarios staged by police and emergency services across France in the run-up to the Euro 2016 football tournament, which begins on 10 June. As France prepares to host more than 2.5 million ticketholders and millions more fans across 10 cities in one of Europe's biggest events, the government is planning the heaviest sports security operation in recent history.
Continue reading...
Olympics: Russia begins charm offensive ahead of doping ban decision
by Shaun Walker in Moscow
7 Jun 2016 at 6:00am
Russia's initial response to doping allegations was furious, but weeks from possible Rio ban attitudes are changing
Moscow has gone on a major charm offensive in an attempt to prove it is cleaning up its act after a series of major doping allegations, weeks before a key decision on whether to allow Russian athletes to compete at the Rio Olympics.
A November report by the World Anti Doping Agency (Wada) found Russia suffered from "a deeply rooted culture of cheating", and recommended a full ban from international competitions. It found the London 2012 Olympics were "sabotaged" by the "widespread inaction" against Russian athletes with suspicious doping profiles by the world athletics governing body and the Russian federation.
Continue reading...
The 'Windsor Hum': where is the noise plaguing a city of 210,000 coming from?
by Ashifa Kassam in Toronto
7 Jun 2016 at 10:00am
The low rumbling that's been reverberating in the Canadian city's ears for six years is getting louder – and more debilitating. The source may be on an American industrial island but muffling the sound has not been an easy task
It's been compared to a subwoofer blasting Barry White's greatest hits or an idling diesel truck.
Others say the low, rumbling noise that has stalked residents in the Canadian city of Windsor for years sounds like Star Trek's Enterprise gearing up for warp speed.
Continue reading...
Followers of murdered Pakistani activist say they will not be silenced
by Jon Boone in Islamabad
7 Jun 2016 at 4:00am
Khurram Zaki was killed for campaigning against extremists but his fellow activists plan to continue risking confrontation
The followers of a Pakistani rights activist murdered for his daring campaigns against extremists say they are determined to continue risking open confrontation with some of the country's most feared Islamist and sectarian groups.
Continue reading...
Former Italy PM Silvio Berlusconi in hospital for heart problem
by Agence France-Presse in Rome
7 Jun 2016 at 10:16am
The 79-year-old centre-right leader is taken to hospital in Milan but condition is not life-threatening, spokeswoman says
The former Italian prime minister Silvio Berlusconi has been taken to hospital for tests after experiencing mild heart trouble at the weekend.

"His hospitalisation was scheduled. His doctors wanted to perform a series of tests after the slight discomfort he experienced on Sunday night, which was neither serious nor worrying," the AGI news agency reported, citing sources within his Forza Italia party.
Continue reading...
Nato countries begin largest war game in eastern Europe since cold war
by Alex Duval Smith in Warsaw
6 Jun 2016 at 4:15pm
Ten-day military exercise, Anaconda-2016, will involve 31,000 troops and thousands of vehicles from 24 countries
The largest war game in eastern Europe since the end of the cold war has started in Poland, as Nato and partner countries seek to mount a display of strength as a response to concerns about Russia's assertiveness and actions.
The 10-day military exercise, involving 31,000 troops and thousands of vehicles from 24 countries, has been welcomed among Nato's allies in the region, though defence experts warn that any mishap could prompt an offensive reaction from Moscow.
Continue reading...
How asylum seekers could help ease Finland's tech skills shortage
by Jon Henley
7 Jun 2016 at 6:00am
Pioneering programme is teaching refugees coding so they can become developers and is helping them integrate in society
Problem one: Finland's otherwise flourishing startup scene has a chronic shortage of developers.
Problem two: the 32,000-plus asylum seekers who arrived in the Nordic country last year – many young, highly educated and computer literate – face waiting for years before they land a job.
Continue reading...
Stanford sexual assault: judge facing recall campaign over light sentence
by Sam Levin in San Francisco and Joanna Walters in New York
6 Jun 2016 at 6:11pm
Stanford law professor leads campaign against judge who gave six months to the former Stanford swimmer who sexually assaulted an unconscious woman
The victim of a sexual assault by a former Stanford University swimmer said on Monday she was "overwhelmed and speechless" at the deluge of support for her as the judge who gave her attacker a light sentence faced a recall campaign.
Brock Allen Turner, 20, who was convicted of sexually assaulting an unconscious woman on campus, was sentenced to six months in county jail and probation – a punishment that is significantly less severe than the minimum prison time of two years prescribed by state law for his felony offenses.
Continue reading...
EU considering working with Sudan and Eritrea to stem migration
by Jennifer Rankin in Brussels, and Patrick Kingsley in Istanbul
6 Jun 2016 at 7:36pm
Proposal intended to stop refugees reaching southern Europe, according to draft document seen by the Guardian
Europe is considering whether to forge ahead with a plan to work with repressive African regimes in an attempt to stem migration flows, according to the draft version of a policy expected to be finalised by European officials on Tuesday.
To stop refugees reaching southern Europe from Africa, Europe is mulling whether to partner with Sudan, whose president is wanted for war crimes, and Eritrea, whose government is accused of crimes against humanity by the UN.
Continue reading...
Arctic tern makes longest ever migration – equal to flying twice around the p...
by Damian Carrington
6 Jun 2016 at 11:06pm
Tiny bird flies 59,650 miles from its breeding grounds in Farne Islands in the UK to Antarctica and back again, clocking the longest ever migration recorded
A tiny bird from the Farne Islands off Northumberland has clocked up the longest migration ever recorded. The Arctic tern's meandering journey to Antarctica and back saw it clock up 59,650 miles, more than twice the circumference of the planet.
The bird, which weighs just 100g, left its breeding grounds last July and flew down the west coast of Africa, rounded the Cape of Good Hope into the Indian Ocean and arrived in Antarctica in November. Its mammoth trek was recorded by a tiny device attached to its leg, weighing 0.7g - too light to affect its flight.
Continue reading...
Headache for Angela Merkel as German president Joachim Gauck steps down
by Kate Connolly in Berlin
6 Jun 2016 at 2:34pm
Former East German civil rights activist will not stand for second term, despite appeals across political spectrum for him to stay
Germany's president, Joachim Gauck, has announced he will not stand for a second term in office, prompting an instant race to find his successor and effectively kick-starting the campaign for a general election in autumn of next year.
The 76-year-old former East German pastor and civil rights activist said he was stepping down despite appeals across the spectrum for him to stay in office, citing his advancing years.
Continue reading...
Cincinnati Zoo gorilla death: no child endangerment charges for mother
by Associated Press in Cincinnatti
6 Jun 2016 at 5:42pm
Ohio prosecutor isn't seeking charges against the mother of a three-year-old boy who got into the zoo's gorilla exhibit, resulting in an animal's death
Family of boy who entered gorilla enclosure under investigation
A prosecutor said Monday that he isn't seeking charges against the mother of a three-year-old boy who got into the Cincinnati Zoo's gorilla exhibit, resulting in the killing of an endangered gorilla to protect him.

Hamilton county prosecutor Joe Deters said the child's mother had three other children with her, and she was attending to them when the three-year-old "just scampered off" on 28 May. He said children's services made a visit to the boy and mother, and social workers were impressed by the child's environment.
Continue reading...
World News Headlines - Yahoo News
Get the latest world news headlines from Yahoo News. Find breaking world news, including analysis and opinion on top world stories.
Germany police hunt Tunisian asylum-seeker over Christmas market attack
21 Dec 2016 at 9:11pm
By Michael Nienaber and Matthias Inverardi BERLIN/DUESSELDORF (Reuters) - German police are looking for an asylum-seeker from Tunisia after finding an identity document under the driver's seat of a truck that plowed into a Berlin Christmas market and killed 12 people, officials and security sources said on Wednesday. The federal prosecutor's office offered a reward of up to 100,000 euros ($104,000) for information leading to the capture of the suspect, whom it identified as 24-year-old Anis Amri. German police commandos raided two apartments in the Berlin district of Kreuzberg late on Wednesday but did not find Amri, Die Welt newspaper reported, citing investigators.
Cause of deadly Mexico fireworks blasts still unknown
21 Dec 2016 at 10:42pm
By Natalie Schachar and Noe Torres TULTEPEC, Mexico (Reuters) - Forensic investigators scoured the charred remains of a fireworks market outside Mexico City on Wednesday for clues to what caused a series of massive blasts that killed at least 32 people, the third fiery accident there in 11 years. Soldiers with dogs appeared to be looking for human remains. Alejandro Gomez, the state attorney general, told Mexican television it was unclear what caused the explosions, adding he could not corroborate accounts pointing to a detonation at one stall that may have begun a chain reaction.
Turkish prosecutors probing why Russian envoy's killer not taken alive: state...
21 Dec 2016 at 6:19pm
By Ece Toksabay ISTANBUL (Reuters) - Turkish prosecutors are investigating why the off-duty policeman who shot dead Russia's ambassador to Turkey was not captured alive, state media said on Wednesday, as the number of people arrested over the killing rose to 11. Ambassador Andrei Karlov was gunned down from behind while delivering a speech in an Ankara art gallery on Monday. Russian and Turkey both cast the attack as an attempt to ruin a recent thawing of relations chilled by the civil war in Syria, where they back opposing sides.
Exclusive: U.S.-supplied drones disappoint Ukraine at the front lines
21 Dec 2016 at 11:24pm
The 72 Raven RQ-11B Analog mini-drones were so disappointing following their arrival this summer that Natan Chazin, an advisor to Ukraine's military with deep knowledge of the country's drone program, said if it were up to him, he would return them. "From the beginning, it was the wrong decision to use these drones in our (conflict)," Chazin, an advisor to the chief of the general staff of Ukraine's armed forces, told Reuters. The hand-launched Ravens were one of the recent highlights of U.S. security assistance to Ukraine, aiming to give Kiev's military portable, light-weight, unarmed surveillance drones that were small enough to be used widely in the field.
Trump after Berlin, Turkey attacks: 'I've been proven to be right'
21 Dec 2016 at 10:27pm
By Melissa Fares PALM BEACH, Fla. (Reuters) - U.S. President-elect Donald Trump said on Wednesday that attacks this week in Berlin and Ankara proved he was correct to propose curbing Muslim immigration to the United States. "What's going on is terrible, terrible," Trump told reporters, when asked about the truck attack that killed 12 people at a Christmas market in Berlin and the killing of Russia's ambassador to Turkey. Islamic State claimed responsibility for the Berlin killings though U.S. officials say they had seen no evidence that the militant group had directed the attack.
Aleppo endgame nears as evacuation resumes
21 Dec 2016 at 9:03pm
By Ellen Francis and Lisa Barrington BEIRUT (Reuters) - Syrian President Bashar al-Assad appeared close to victory in Aleppo on Wednesday, but United Nations and rebel officials denied that an operation to evacuate fighters and civilians from the city had been completed. The Syrian Observatory for Human Rights, a group that monitors the war, said Assad had control of Aleppo after the last fighters were brought out of the city and only one small position on the western outskirts remained in rebel hands. Evacuations are still ongoing." A spokesman for the Free Syrian Army rebel alliance, Osama Abu Zaid, told an Arab news channel that evacuations had been slowed by bad weather and would continue into the night.
Van explodes outside office of Australian Christian Lobby
22 Dec 2016 at 12:01am
SYDNEY (AP) — A van carrying gas cylinders exploded outside the headquarters of a Christian lobbying group in Australia's capital, though there did not appear to be any political motivations behind the incident, police said Thursday.
US plays down Russian reports of chill in ties
22 Dec 2016 at 12:00am
The United States played down Russian reports Wednesday that already tense ties between the old foes have plunged to chilly new lows. The State Department denied a Kremlin claim that communications are frozen, noting that Secretary of State John Kerry had called his Russian counterpart as recently as Tuesday. The Pentagon also noted that on the same day Russian spokesman Dmitry Peskov made the claim, its officers had held a video conference with Russian commanders on how to stay out of each other's way in Syria.
UN votes to set up panel to prepare Syria war crimes cases
21 Dec 2016 at 11:57pm
United Nations (United States) (AFP) - The UN General Assembly on Wednesday agreed to set up a panel to gather evidence on war crimes in Syria, taking a first step toward prosecuting those responsible for atrocities in the nearly six-year war.
New Zealand economy grows 1.1 percent in September quarter
21 Dec 2016 at 11:56pm
WELLINGTON, New Zealand (AP) — New Zealand's economy grew at a brisk rate of 1.1 percent in the September quarter as people spent more on traveling, eating out and recreation.
UN inquiry unable to ID perpetrators of Syria aid convoy bombing
21 Dec 2016 at 11:52pm
United Nations (United States) (AFP) - A UN aid convoy that was bombed while en route to the besieged city of Aleppo in September came under an air attack, a UN inquiry has concluded, but it was unable to identify the perpetrators.
Peru vows to back graft probes as Odebrecht plea shakes country
21 Dec 2016 at 11:41pm
The government of Peruvian President Pedro Pablo Kuczynski said it was helping the attorney general's office obtain information from prosecutors abroad after Brazil-based Odebrecht said in a global plea deal that it doled out $29 million in bribes to local officials over three presidencies. Kuczynski has not been implicated in any act of corruption, Prime Minister Fernando Zavala stressed on Wednesday after engineering conglomerate Odebrecht acknowledged paying $20 million to benefit a high-ranking official in about 2005, when Kuczynski was finance minister and then prime minister under President Alejandro Toledo. Prosecutors in Peru have been probing potential wrongdoing in Odebrecht's local contracts since a massive graft scandal ensnared the company in Brazil, but they have yet to press charges.
U.N. creates team to prepare cases on Syria war crimes
21 Dec 2016 at 11:39pm
By Michelle Nichols UNITED NATIONS (Reuters) - The United Nations General Assembly on Wednesday voted to establish a special team to "collect, consolidate, preserve and analyze evidence" as well as to prepare cases on war crimes and human rights abuses committed during the conflict in Syria. The General Assembly adopted a Liechtenstein-drafted resolution to establish the independent team with 105 in favor, 15 against and 52 abstentions. The team will work in coordination with the U.N. Syria Commission of Inquiry.
Barcelona's reserves rout Hercules 7-0 in Copa del Rey
21 Dec 2016 at 11:35pm
MADRID (AP) — Barcelona's reserves got the job done at the second attempt, leading the Catalan club to the round of 16 of the Copa del Rey with a 7-0 rout of third-division Hercules on Wednesday.
Brazilian companies to pay combined $3.5B in bribery case
21 Dec 2016 at 11:23pm
WASHINGTON (AP) — Brazilian construction conglomerate Odebrecht and major petrochemical company Braskem have agreed to pay a combined penalty of at least $3.5 billion to settle allegations that they bribed government officials in a dozen countries around the world, U.S. authorities said Wednesday.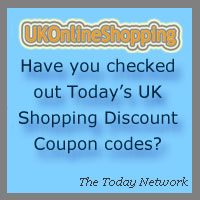 BBC News - Home
BBC News - Home
Mattis: US national security focus no longer terrorism
19 Jan 2018 at 6:11pm
The defence secretary points to "growing threats" from Russia and China.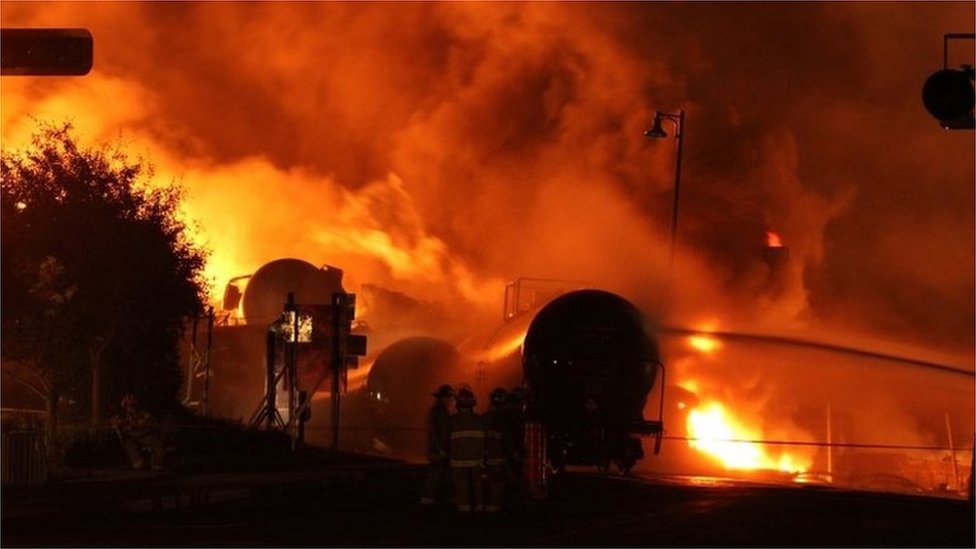 Workers cleared over Canada rail disaster
19 Jan 2018 at 9:09pm
Forty-seven people were killed in one of the worst rail disasters in Canadian history.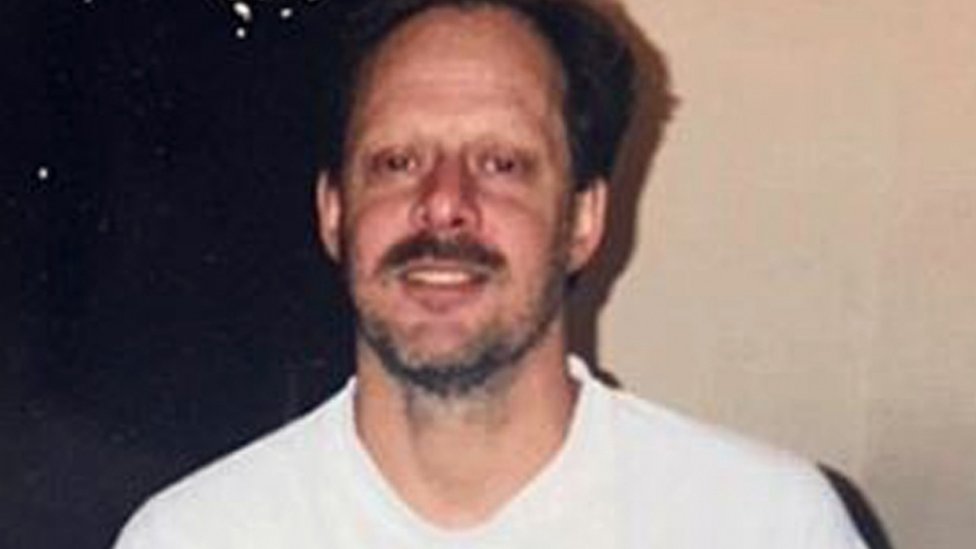 Las Vegas shooting: Police say gunman's girlfriend won't face charges
19 Jan 2018 at 9:44pm
Police say they still do not know the motive for October's mass shooting that caused 58 deaths.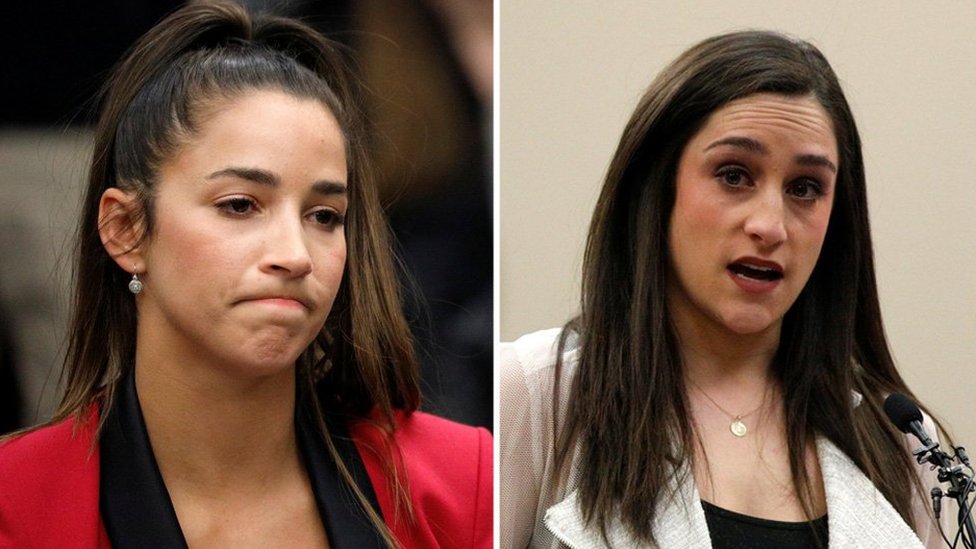 Larry Nassar case: Olympic champ Jordyn Wieber reveals abuse
19 Jan 2018 at 9:00pm
Jordyn Wieber and teammate Aly Raisman tell the child abuser: "The tables have turned, Larry."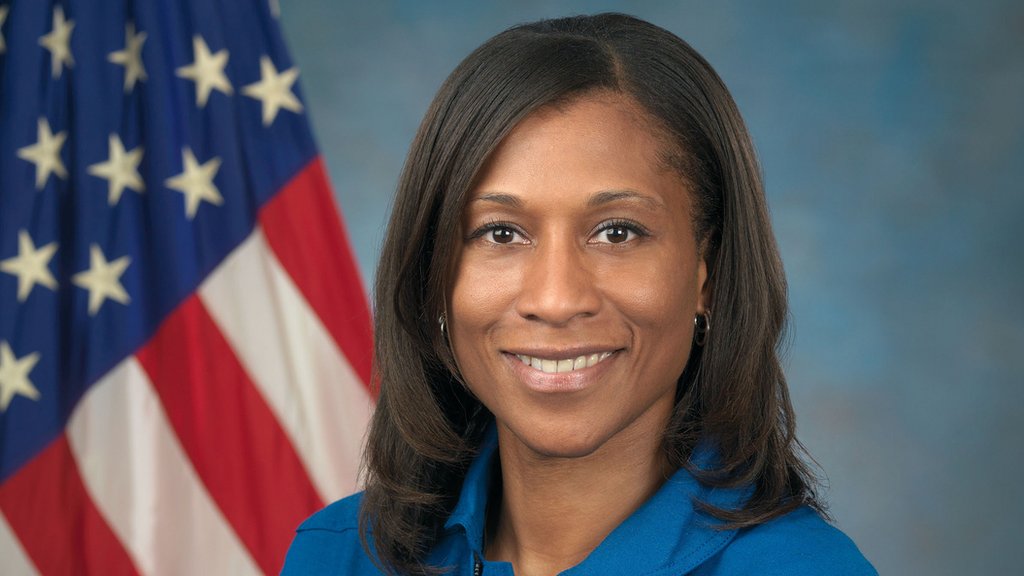 Nasa removes US astronaut from ISS mission
19 Jan 2018 at 1:22pm
Jeanette Epps would have been the first African-American astronaut on the space station crew.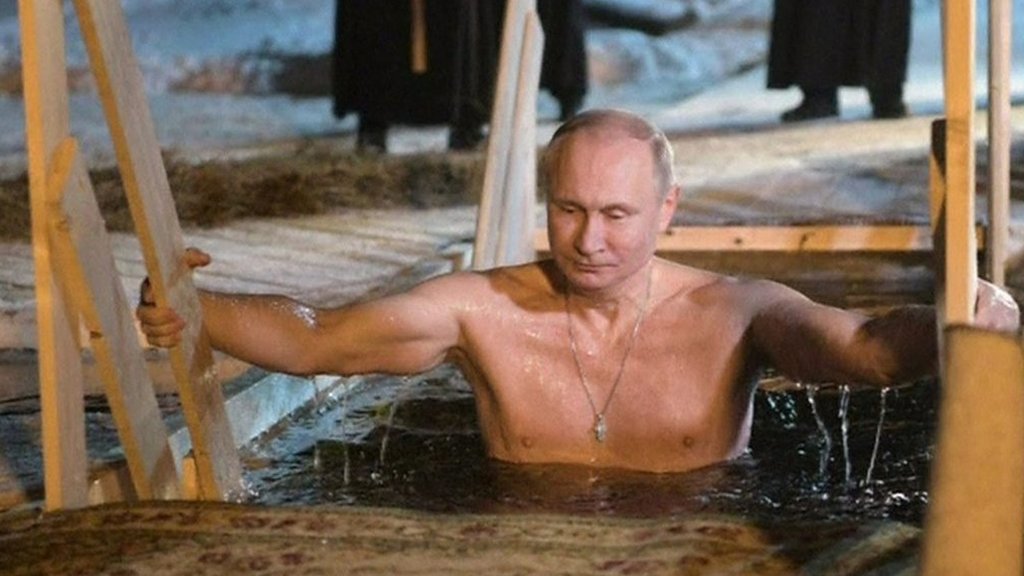 President Putin plunges into icy water to mark Epiphany
19 Jan 2018 at 1:17pm
Russian President Vladimir Putin has taken part in a traditional Orthodox ritual to mark the feast of Epiphany.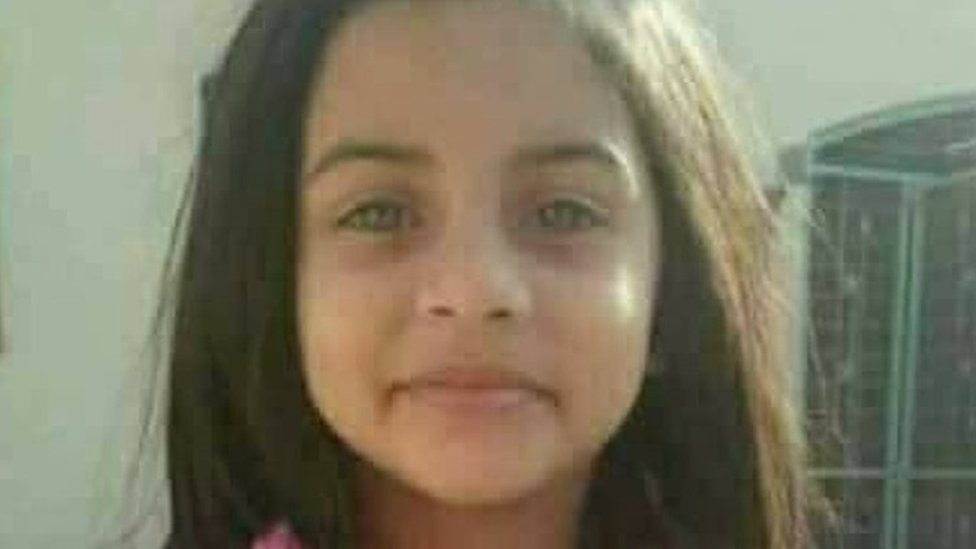 Pakistan Zainab murder: DNA suggests suspect in other case was 'innocent'
19 Jan 2018 at 1:40pm
DNA tests suggest the real killer could be linked to several other killings - and still at large.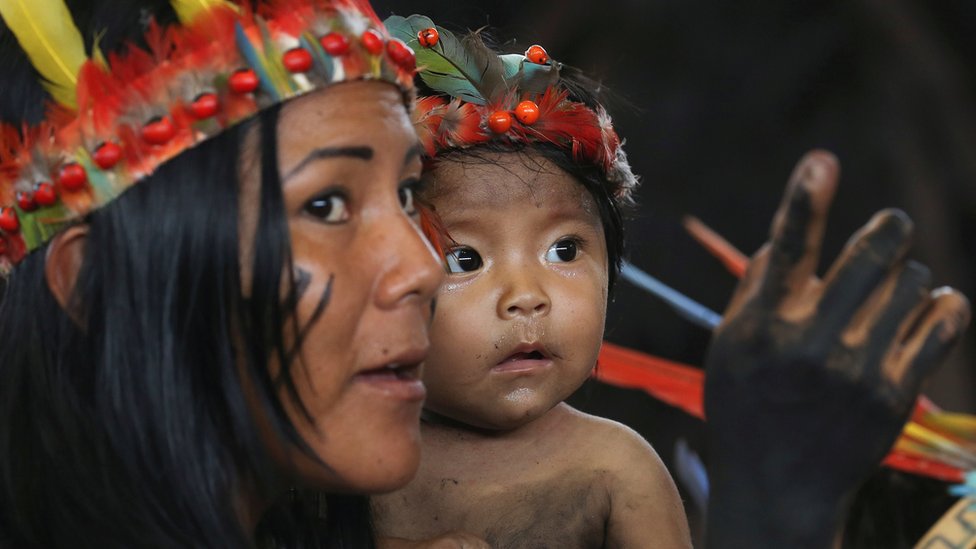 Pope Francis warns of threat to Amazon peoples on Peru visit
19 Jan 2018 at 9:41pm
Tribal elders call on him to help protect them, saying they are being driven from their lands.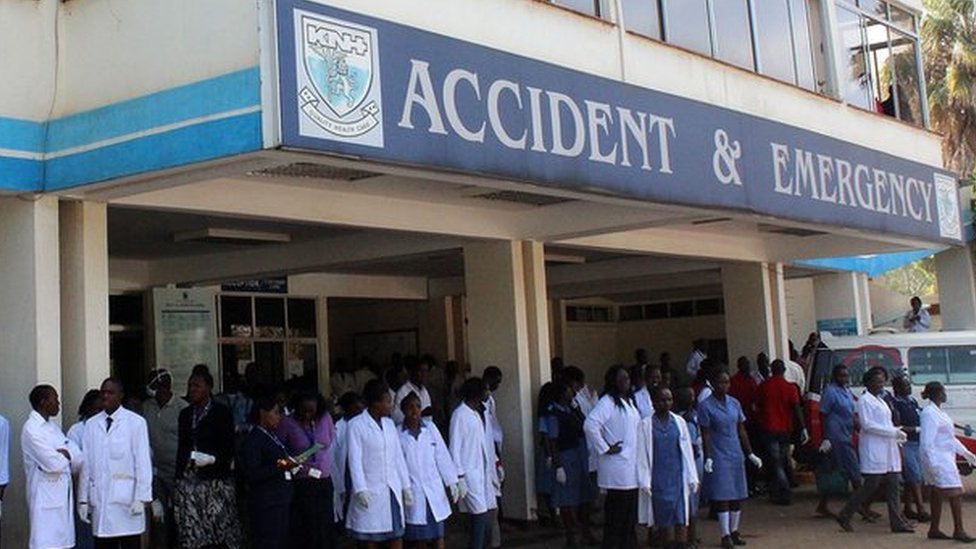 Kenya investigates 'sex attacks' on new mothers at hospital
19 Jan 2018 at 4:17pm
The facility says claims new mothers were attacked on their way to feed their babies are "untrue".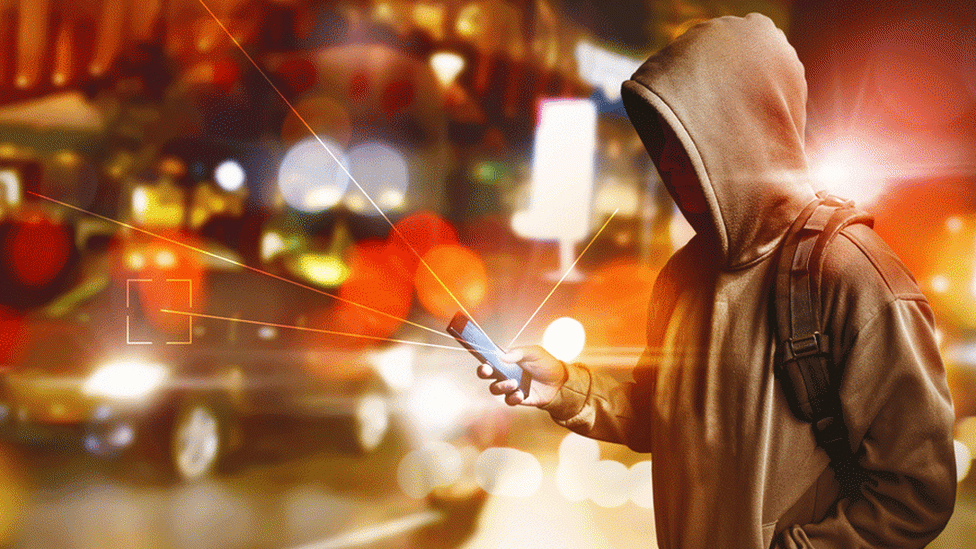 Data-stealing spyware 'traced to Lebanon'
19 Jan 2018 at 1:09pm
Nation-state malware dubbed Dark Caracal uncovered by security researchers.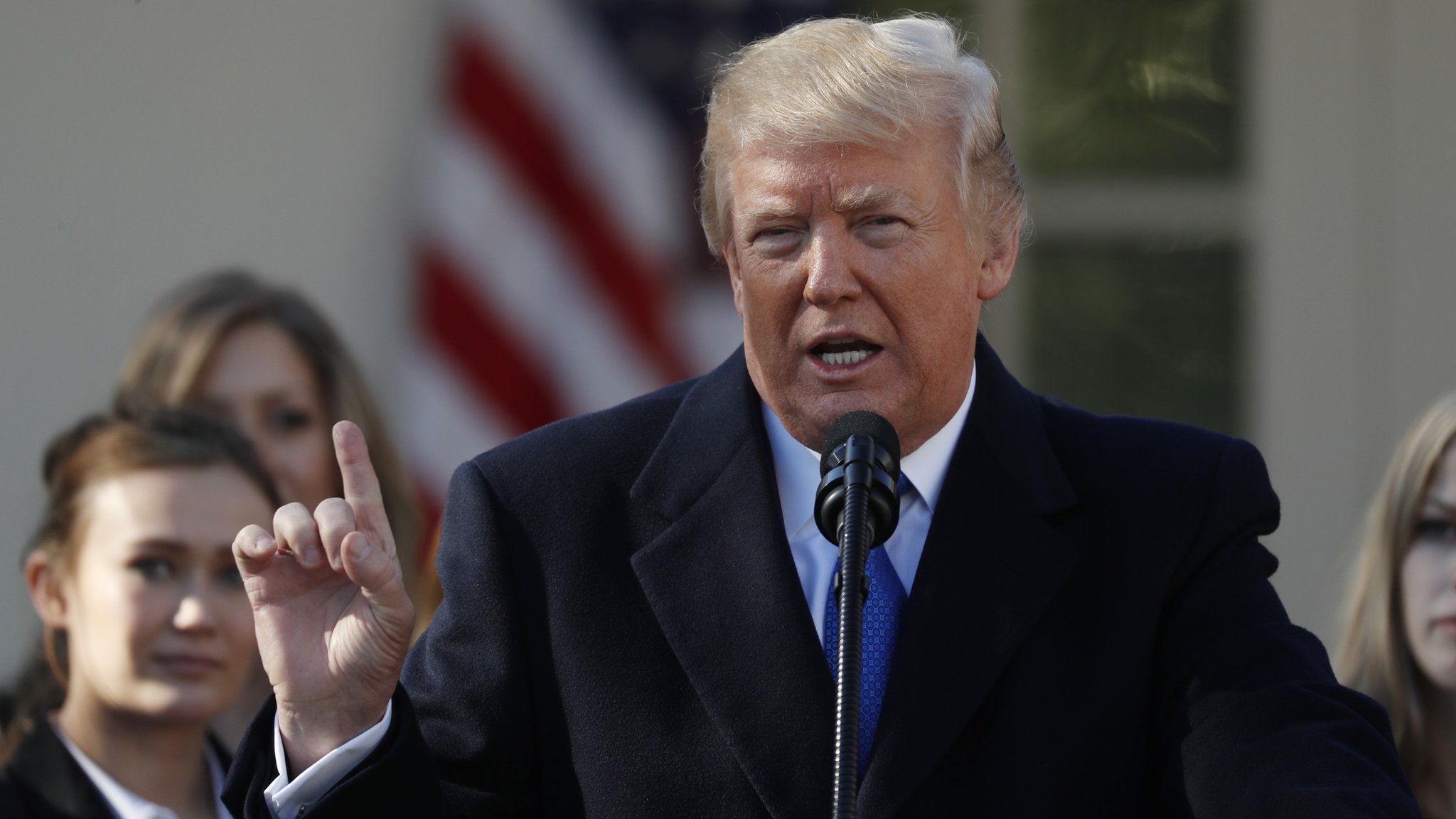 US shutdown: Senate bill on verge of collapse amid rancour
19 Jan 2018 at 10:50pm
President Trump holds last-ditch talks with the Democratic Senate leader at the White House.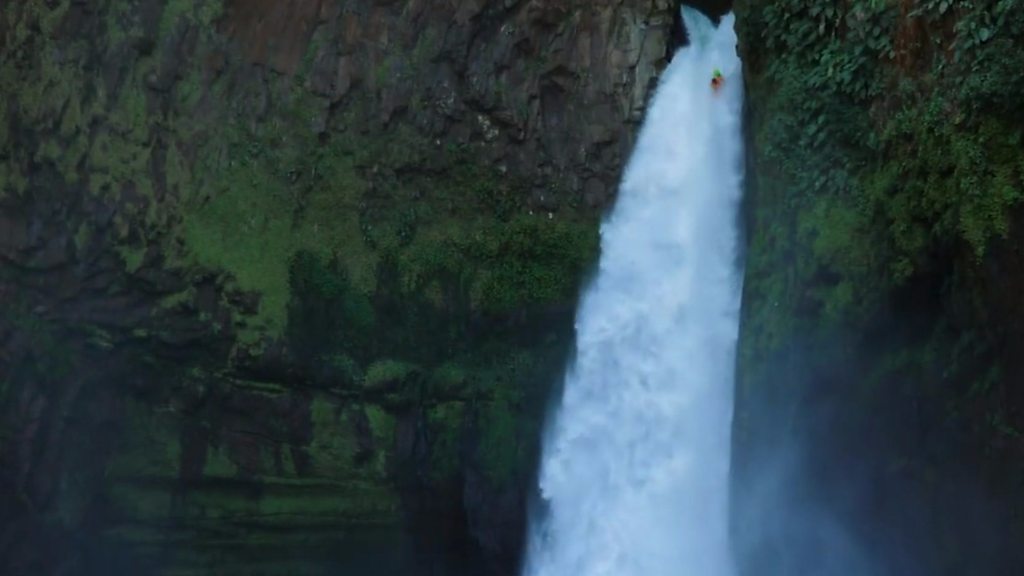 British 'extreme kayaker' sets 128ft waterfall record
19 Jan 2018 at 12:26pm
Bren Orton plunged down the Big Banana falls in Mexico, setting a British record.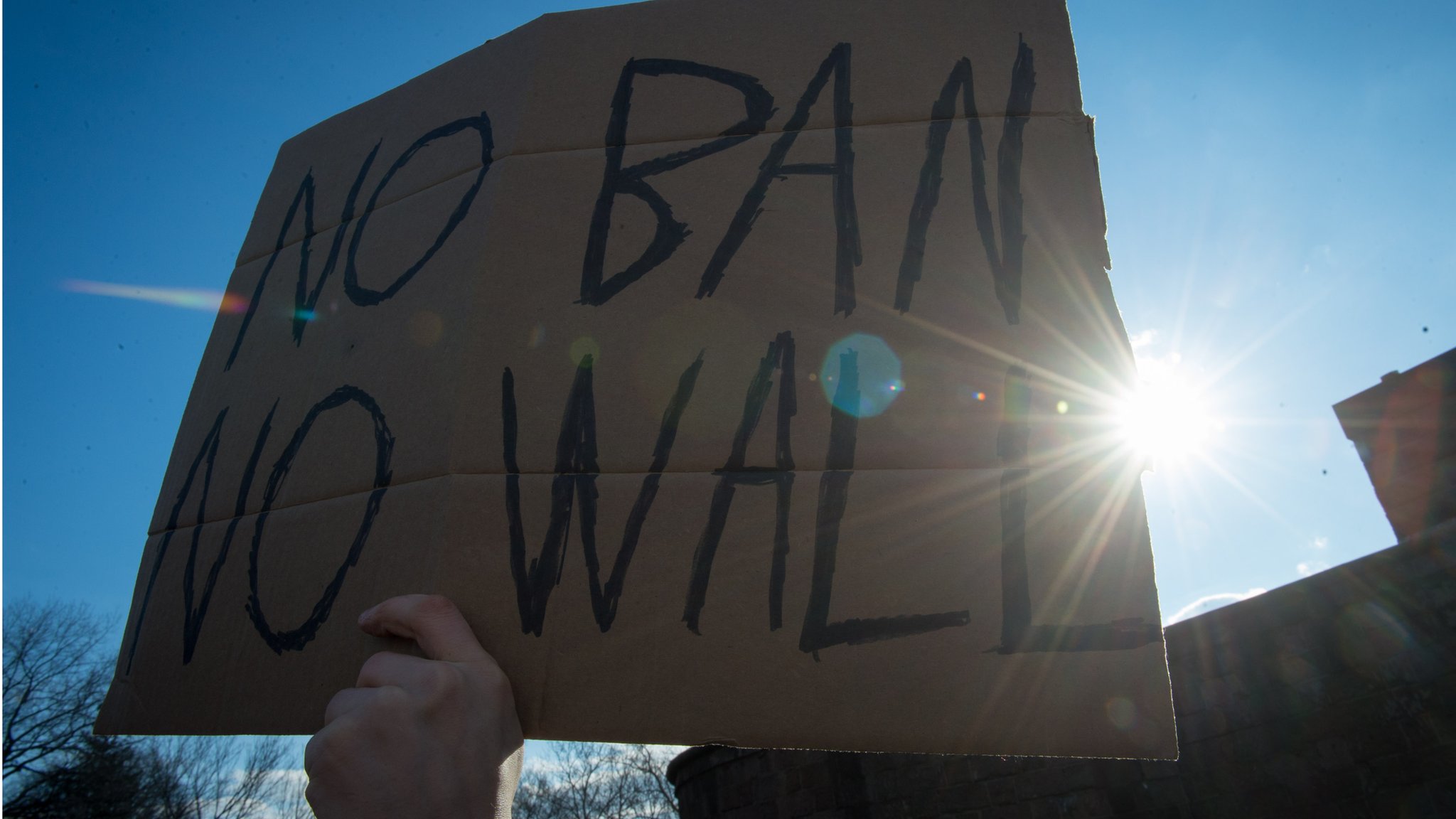 Trump travel ban: Supreme Court to rule on legality
19 Jan 2018 at 10:36pm
The court is due to hear arguments in April and will decide if the ban is legal by the end of June.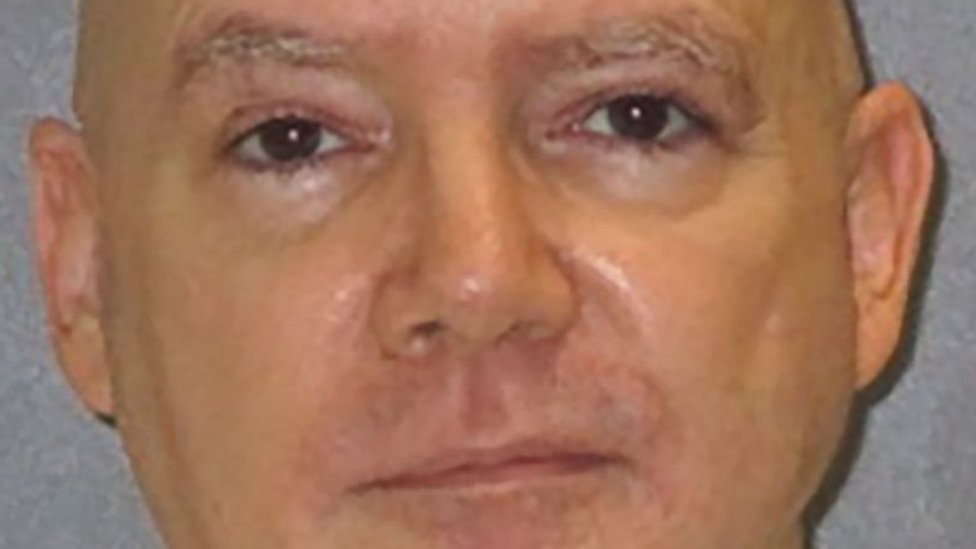 'Ooh-ee!' says Texas Tourniquet Killer in lethal injection
19 Jan 2018 at 5:16pm
The Tourniquet Killer apologised to victims before complaining of a burning sensation from the jab.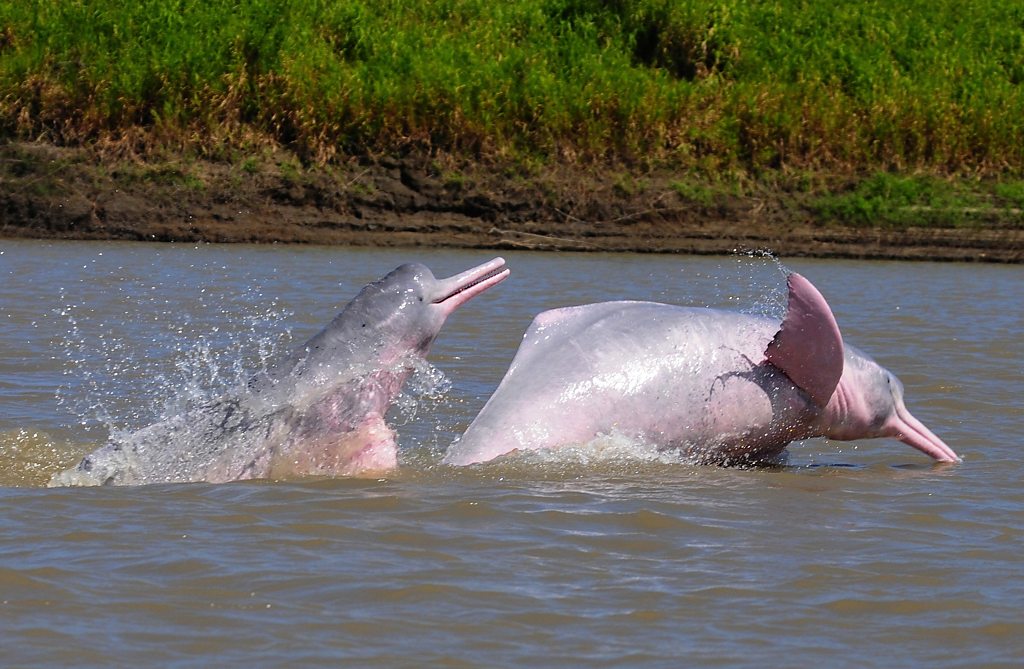 The man risking his life to save pink dolphins
19 Jan 2018 at 2:05pm
Fernando Trujillo works in dangerous areas of the Amazon to save the rare species.